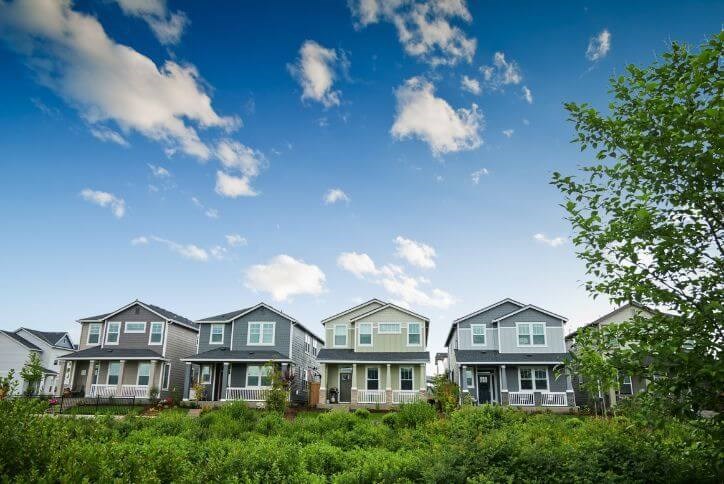 Why buying a home is still a good investment
The U.S. housing market has been a rollercoaster over the past few years, leaving many interested homebuyers unsure about what to do next. You're likely seeing a lot of scary headlines right now about home prices, inflation, and mortgage rates. So, let's break it down. 
Is buying a house a good investment? 
Nationwide home values have appreciated by 288% over the last 32 years, meaning that homeowners are growing their net worth significantly in the long term. Since 1991, Oregon in particular has seen an average 517% increase.
When inflation rises, it means that prices on everything go up, from your morning coffee to gas, bills, groceries, and more. But when you buy a home, you lock in your monthly housing payment, protecting yourself from future increases. Most renters, on the other hand, have no such protection – on average, rents in the U.S. go up by double digits every year, and only six states have some form of rent control. This year in Oregon, landlords can increase rents by up to 14.6 percent.

Finally, although mortgage rates right now may be higher than we saw early in the pandemic, they are nowhere near record-breaking. Since 1971, the average for a 30-year fixed-rate mortgage has been nearly 8%, rising to over 15% during the 1980s. And, while the headlines about mortgage rates can feel stressful, real estate experts caution against getting too caught up in them – after all, if rates drop after you buy, you can always consider refinancing.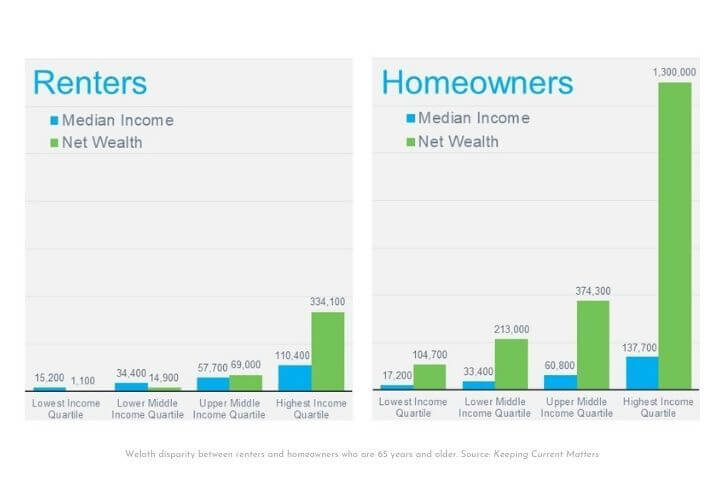 Buying a home means investing in your future
When you think about investing your money, you likely think of the stock market. But have you ever thought of owning your own home as a wealth-building tool? The above graph from KCM shows the disparity in wealth between renters and homeowners over time – a substantial difference! Not to mention the peace of mind that comes from knowing you have a special place to call your own. 
And first-time homebuyers are catching on. According to an annual survey from Gallup, real estate has been viewed as the best long-term investment for the eighth year in a row, and more Americans selected it than ever before. "People understand that it's worth buying property to get into the market and build equity as early as possible," says Miranda McKenna of Re/Max Hallmark Realty Ltd. We're also seeing more conversations about the value of homeownership when thinking about multigenerational wealth – put simply, as the value of your home appreciates, it can become a powerful asset to pass on to future generations.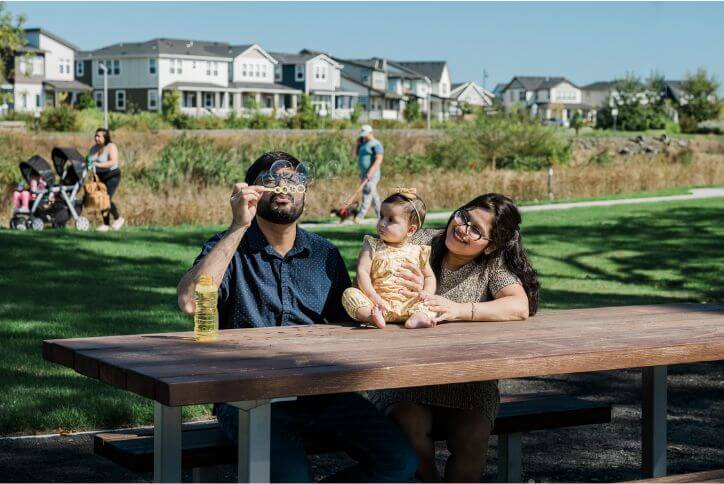 Best places to buy a home in Oregon
So, where are savvy homebuyers looking? While Portland is still the biggest city in Oregon by population, it is no longer considered the most desirable place to buy a home. It's been dethroned by the city of Hillsboro, which has appeared on many "best" lists in recent years including #7 on Livability.com's "100 Best Places to Live in America," a multi-winner in Money's "Best Places to Live" (2020 & 2022), and entries in Bankrate's "Standout Communities" and CNN's "Best Small Cities." This enclave of the Silicon Forest is home to popular employers like Nike, Intel, Salesforce, Laika, and more, yet still retains a cozy hometown feel.
Buying in a desirable neighborhood can increase your investment even further. In particular, data shows that new home sales in top master-planned communities show greater resilience during tumultuous times in the housing market, thanks in part to quality of life and community amenities; according to Zillow, home values in our zip code have gone up 4.1% over the past year. In general, U.S. homebuyers identify four main reasons a master-planned community like Reed's Crossing is more desirable:
By buying early in a new community, you get in on the ground floor. Does it make more sense for you to live near the school, the gym, or the grocery store? You can choose the lot that works best for you and your family! The early residents of Reed's Crossing love to share their experiences as the "pioneers" of the neighborhood, literally helping create it from the ground up. Dustin, a resident since 2020, even told us, "One of our neighbors is actually our neighbor from our last house. I told him about the area and how much we enjoyed it, and he moved in next door to us!"
Are you ready to invest in your future? Take a virtual tour, come by for a visit, or sneak a peek at what's coming next.
Want More Information?
Please click below to contact our team and we will be happy to answer any questions you have!
Contact Us
Categories