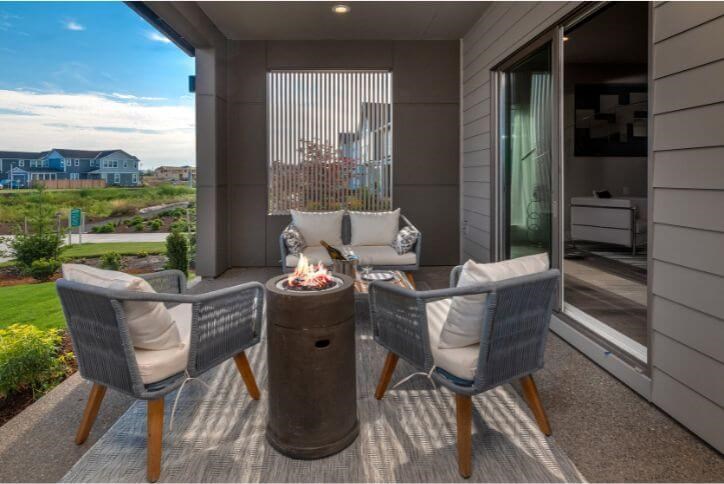 4 backyard trends to level up your space
Whether your yard is sprawling or cozy, today's outdoor spaces are being used far more due to the ever-increasing number of people in remote or hybrid jobs. In fact, recent data shows that backyards are the top home-selling feature in 2023, according to Zillow. Today, we want our yards to be everything from kids' playgrounds and dog runs to outdoor offices and chef's gardens. So, we've gathered a few tips for how to maximize the potential of your yard and create a space you truly love. 
Trends in backyard design
As the balance tips toward eco-conscious shoppers looking for small-footprint homes to reduce their environmental impact, this applies to their yards as well. We all know the phrase "tiny home" – but "tiny yards" could be the next big thing. Smaller yards based around green building principles use less water and fewer resources, which is important to many homebuyers today. And, studies have shown that homeowners in states like Oregon that have a high percentage of public land — think national parks, beaches, and campgrounds — have even less desire for resource-guzzling yards.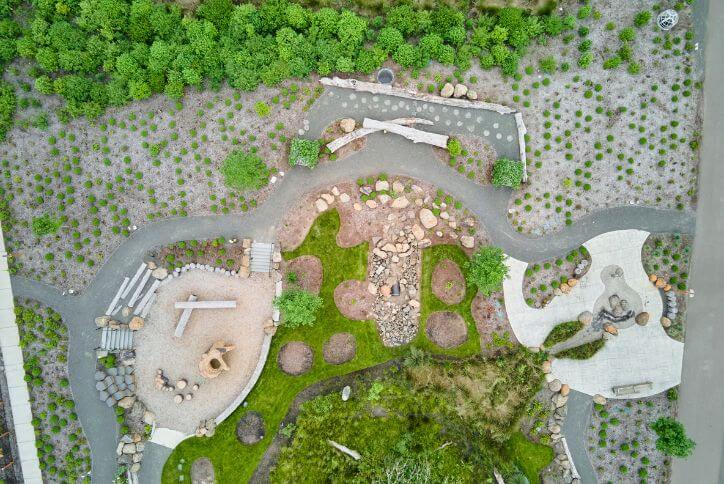 If you live in an area with lots of amenities, your community can become an extension of your yard just as your yard is an extension of your home. For example, Reed's Crossing is designed with multiple parks and playgrounds, pavilions equipped with Wi-Fi so you can work on the go, fire pits to cozy up with friends and family, and well-lit pathways to walk or run after a long day. 
How to plan your backyard
It's tempting to start making changes right away, but first, think hard about what you want (and need) from your yard or patio. Are you looking for a chill space to relax? A connected space that can serve as an outdoor office? A vibrant space designed for entertaining a crowd? Or, do you dream of a dynamic, multi-use space that can do it all? No matter what your goals are, read on for four simple ideas to help you reach them.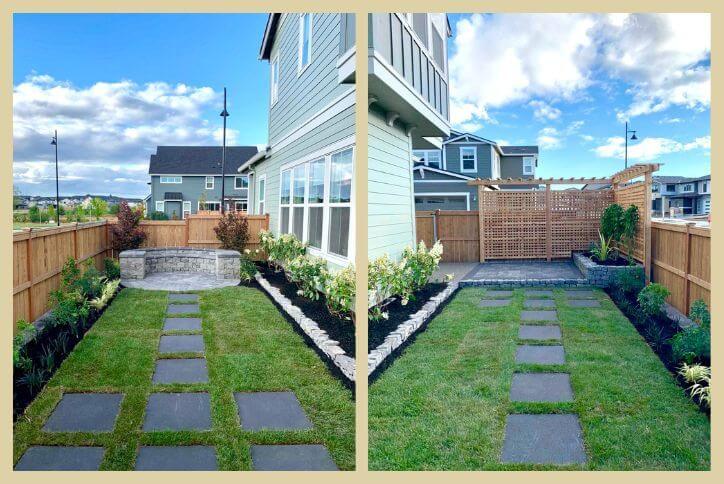 Add levels and play with elevations
Incorporating tried-and-true methods such as terrace landscaping or using raised planter boxes can help you expand your usable space and add exciting visual elements at the same time. By building a series of elevations into your yard, you can bring in a variety of perspectives and create an enhanced sense of depth, maximizing every inch of space.
Create zones for different hobbies
Creating distinct zones allows you to do more with less, giving each section its own purpose to make your yard function as a well-oiled, activity-laden space no matter what the square footage. Charlie, a homeowner at Reed's Crossing, recently shared the above photos of his gorgeous backyard makeover, featuring a decorative patio on one side and a climbing garden on the other!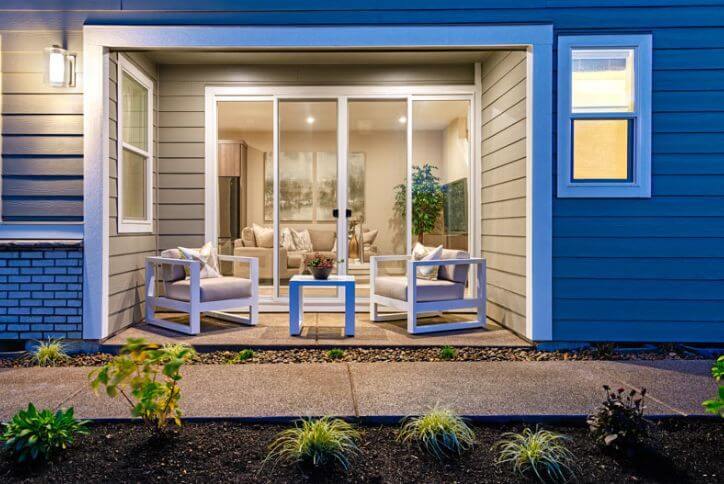 Blur the line between indoors & outdoors
Combine sliding glass doors and comfy furniture, and you can create an outdoor living room that lets you move seamlessly from your indoor space to enjoy those gorgeous summer nights while maintaining a cohesive feel. Because outdoor space is often at a premium, choose furniture and accessories that can do double-duty: think benches with seats that lift to reveal storage, or tables and poufs that can hold pillows, blankets, games, and more.
Think outside the yard
When deciding what you need from your space, don't forget about what your community has to offer! For instance, if there are parks nearby, maybe you don't need to invest in a play structure for the kids. If you have access to a community garden, maybe you don't need to build raised beds. Or, if you live in a place where you can reserve outdoor areas for events, like birthday parties, you can host a lively get-together without partygoers traipsing all over your beautiful lawn. In a master-planned community like ours, every detail is carefully considered so that most everything you need is right where you need it.
Got questions about life in South Hillsboro? Take a virtual tour, come by for a visit, or sneak a peek at what's in store for the future.
Want More Information?
Please click below to contact our team and we will be happy to answer any questions you have!
Contact Us
Categories