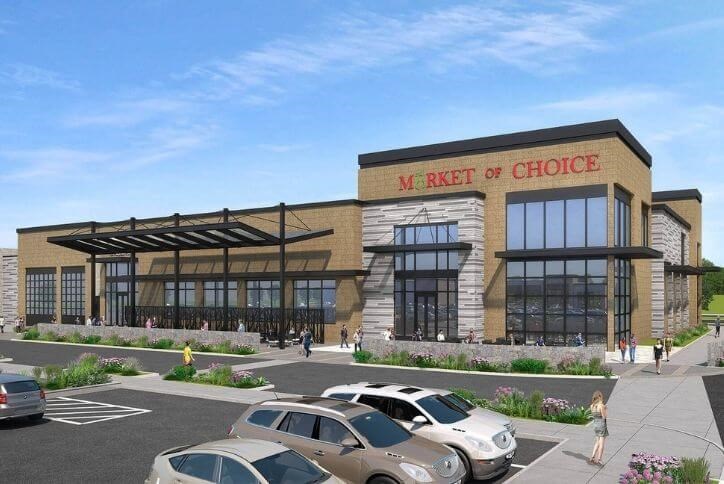 Welcoming Market of Choice at Reed's Crossing
Gramor Development is under contract to build 104,000 square feet in the planned Reed's Crossing Town Center in South Hillsboro!

Gramor recently announced that Oregon-based grocer Market of Choice will launch construction in 2023* for its newest 35,000-square-foot food store at the east end of the Reed's Crossing Town Center in South Hillsboro (SoHi), located at the intersection of Tualatin Valley Highway and Cornelius Pass Road.

At 463 acres, Reed's Crossing is, by density, the largest mixed-use master-planned community in Oregon. The new retail and grocery center† will be at the heart of the community, which will comprise approximately 2,458 single-family homes and up to 1,406 multifamily units.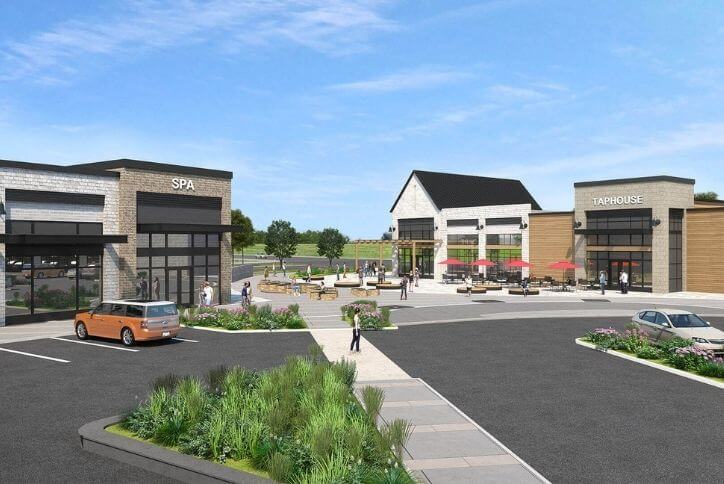 "South Hillsboro has taken shape with tremendous growth due to its convenience and proximity to large employers such as Intel, Nike, and Salesforce, as well as access to transportation and high quality of life," said Barry Cain, president of Gramor Development. "Bringing quality grocery, restaurants, and services is now a natural next phase for this sought-after community. The last time a new grocery and retail shopping center launched in the Tualatin Valley corridor was 1996. Nothing exists like this anywhere nearby and we can't wait to break ground on this upscale, unique development."

Gramor Development chose to partner again with Market of Choice – in what will be the company's 12th store – because of a long, successful relationship with the Market of Choice team. The grocer has opened two stores at other Gramor projects in Portland and West Linn.

"Gramor has been a strong partner in our careful expansion in the metro area. Working on this location with the Gramor team helps us fill the expanding needs of the Hillsboro community," said Market of Choice owner and CEO Rick Wright. "We are excited to help establish a solid foundation for the community while bringing more than 7,000 Oregon-sourced products and new jobs to the neighborhood."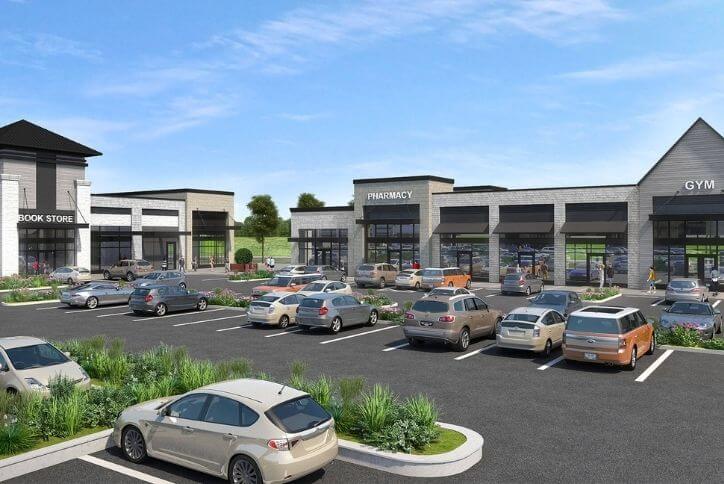 Alongside Market of Choice, the 34-acre Reed's Crossing Town Center will be home to a new Providence Health Center, a medically integrated health and wellness center; The Ackerly, a new residence designed for older adults; and an array of restaurants, shops, services, and more.

Brookfield Properties Development is the managing developer for Reed's Crossing. "We are thrilled to enter into an agreement and partner with Gramor and Market of Choice to create a Town Center that will feature everything our residents need, right in their own community – just a short trip or bicycle ride away from every home in Reed's Crossing," said Eric Peterson, vice president of Operations for Land and Housing Development with Brookfield Properties.

Market of Choice will be the only grocer in the Reed's Crossing Town Center. Current demographic data show nearly 284,960 people live in and within five miles of Hillsboro, Oregon, with a mean income averaging $90,603. The population of the popular SoHi area is expected to grow by 20,000 or more in the next nine years. Cain noted potential residential buyers and customers earn a higher average household income in this trade area, at $118,000 per year. More than 40% are Intel or Intel-associated workers and nearly 67% of Reed's Crossing homeowners are Millennials and Generation Xers.
"Creating new service offerings on a parcel of more than 30 acres here in SoHi is a natural step to this amazing area, which is designed to be 'complete, connected, and green.' With thousands of new homes, apartments, and senior living units in process, $35 million of spending in community infrastructure, and a new school under construction, this area represents about 60% of the area's new housing demand within the entire Hillsboro city limits," said Cain.

Gramor will close escrow on the land in 2022 and anticipates construction to start in early 2023, with completion and openings slated for early 2024. 

If you're interested in setting up shop in the heart of South Hillsboro, fill out our interest form.

Or, if you're a resident or a local who just wants all the latest updates, sign up for our email list.

* Creating an amazing community experience means getting the details right, which can sometimes take more time than we planned on. All dates are subject to change. 
† Images are concept only. Final layout and design are subject to change.
Want More Information?
Please click below to contact our team and we will be happy to answer any questions you have!
Contact Us
Categories