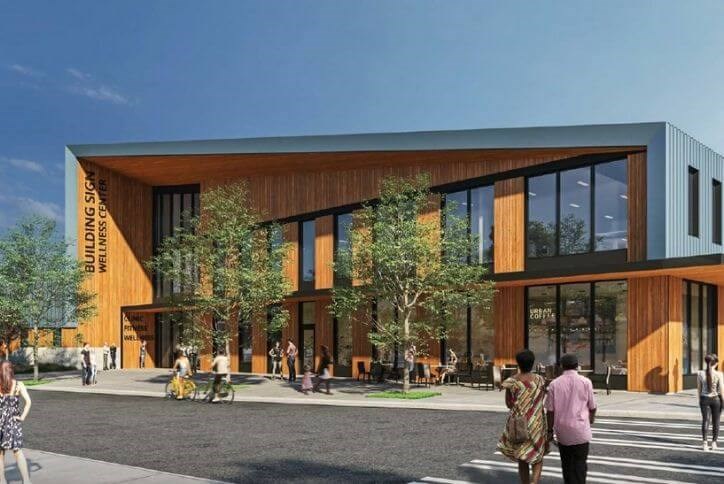 Providence Health Center - Reed's Crossing
With the launch of the new Providence Health Center - Reed's Crossing, planned to open later this year, our master-planned community in South Hillsboro is set to become a beacon of wellness for residents and visitors who are passionate about the intersection of physical, mental, and emotional well-being.†

Located within the proposed Town Center, the Providence Health Center - Reed's Crossing is unlike any other Providence facility in Oregon. Designed with holistic well-being and flexibility of use as the priority, this innovative new space will feature programs centered around a more personal healthcare experience. 

At 118,000 square feet, South Hillsboro's new wellness center is representative of the Providence mission to focus on integrated health, with an emphasis on preventing chronic illness and ensuring care access to the local community. The building's thoughtful design prioritizes patient safety and health, while creating enhanced well-being and engagement for the dedicated care team. The complex will include primary and urgent care for all ages as well as mental health specialists, nutritionists, physical therapists, and more.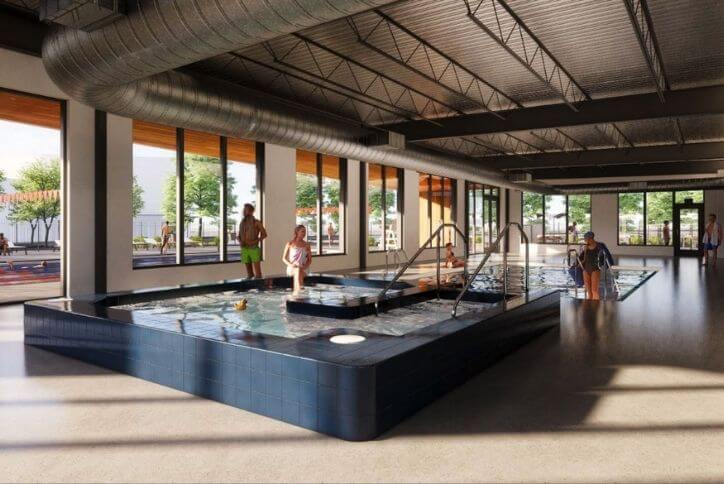 The new health center will also include a 45,000 square foot Active Wellness Center over two floors, designed to feature indoor and outdoor pools, boutique fitness studios, the latest cardio and strength training, youth and lifestyle programs, and more. Currently under construction, this striking new space will become a home base for living actively in 2022, bringing together fitness and wellness for a healthy mind, body, and spirit. To learn more about the new Active Wellness Center at Reed's Crossing, get on the list.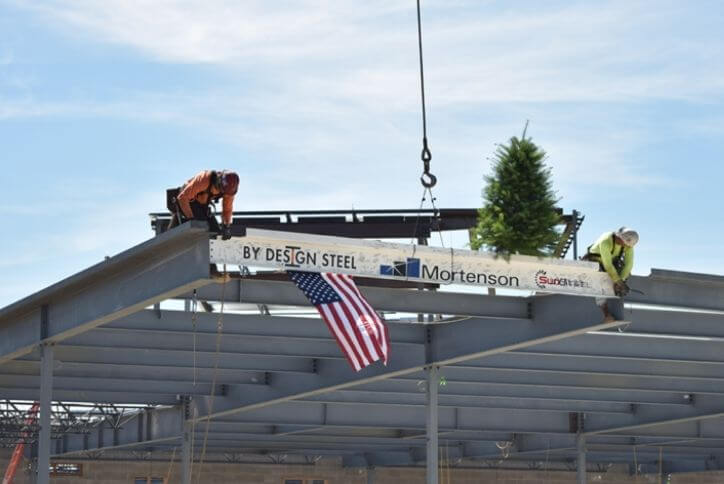 One of the most well-known names in healthcare on the West Coast, Providence Health & Services includes hospitals, clinics, and a comprehensive range of health and social services across Alaska, California, Montana, New Mexico, Oregon, Texas, and Washington. The project at Reed's Crossing celebrated topping out in Summer 2021, when the team placed the last structural beam. 

"Providence is honored to partner with Seavest, Mortenson Development, and Mortenson Construction to bring the area's first medically integrated health and wellness center to Reed's Crossing and South Hillsboro," said Kerrie Bartel-Christensen, Vice President Real Estate Strategy and Operations, Providence. "As we move beyond the iterative treatment of disease to focus on population health, Providence Health Center - Reed's Crossing will give our patients a connected and comprehensive plan for wellness."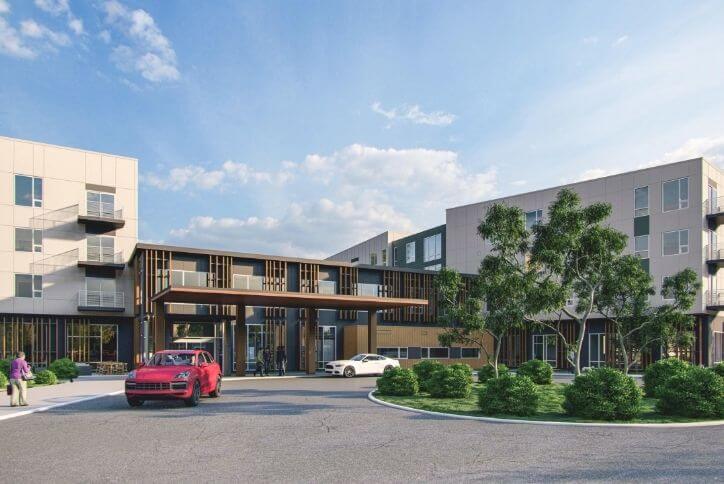 With a convenient location in the heart of South Hillsboro, the facility will cater to residents of the community and the surrounding area. Nearby, also within the Town Center, you'll find The Ackerly at Reed's Crossing. This new residential space designed for retirees and older adults, planned to open in 2023, will offer independent living apartments, assisted living apartments, and memory care apartments with resort-style amenities including dining venues, a theater, a library and game room, fitness spaces, a salon, a gourmet bistro with onsite chef's garden, and more. To learn more, sign up here.

"The pandemic has taught us how important it is to keep family close," said Eric Peterson, Vice President of Operations at Reed's Crossing. "With the addition of The Ackerly at Reed's Crossing, older adults can live near their children and grandchildren while still retaining their independence, giving everyone what they need to thrive."
† Images are concept only. Final layout, design, and dates are subject to change.

Want to learn more about our new home community in South Hillsboro? Take a virtual tour, meet some of our residents, or sneak a peek at what's in store for the future. 
Want More Information?
Please click below to contact our team and we will be happy to answer any questions you have!
Contact Us
Categories