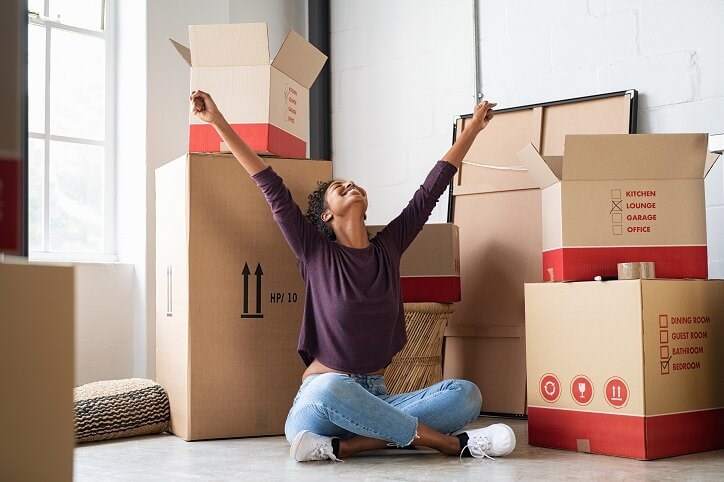 Singles are Buying Homes More Than Ever Before
More singles are buying homes now than at any other time in history according to recent data. While the thought of buying a home on your own may seem a little daunting, that's exactly what many single professionals are choosing to do. And that's a good thing, according to real estate and financial experts, who say the investment is worthwhile.

"The rental market is very expensive in metropolitan areas and mortgage rates are so low that, in a lot of cases, it makes more sense to buy," says realtor Miranda McKenna of Re/Max Hallmark Realty Ltd., in a recent article, who says nearly half of her clients are single.

There are multiple reasons why the increase in singles buying homes is noteworthy but the main uptick may be due in part to overall changes in society, with individuals marrying or starting families later in life, after trying to achieve stability. It also speaks to the increased economic power of the Millennial generation, with those in their 20s and 30s able to buy a home of their own even as they're working on building a career.

"People understand that it's worth buying a property to get into the market and build equity as early as possible, says McKenna, and many of her clients use that first purchase as a stepping stone toward buying the home they really want. That also means buyers are getting younger, Ms. McKenna says, noting that more people in their 20s are buying, and that many of them are single professionals.

The share of U.S. homeowners who are single hit a record 38.4% in 2018, the latest data available, according to an analysis of Census Bureau data by Haus, a company that partners with individuals to buy homes to reduce their costs. The trend largely reflects rapid growth in the portion of Americans who are single. It also highlights an improving economy and job market and the willingness of buyers to set up households in untraditional ways to overcome sharply rising housing costs.

Laura Lasher, mortgage president at Arbor Bank, says that single people also want the chance to pull into their own garage and grow their wealth through a home investment. "The key to single people is to really understand their own budget and their income and the stability of that income," she says. "Everybody is different. But homeownership really makes people feel safe."
Want More Information?
Please click below to contact our team and we will be happy to answer any questions you have!
Contact Us
Categories