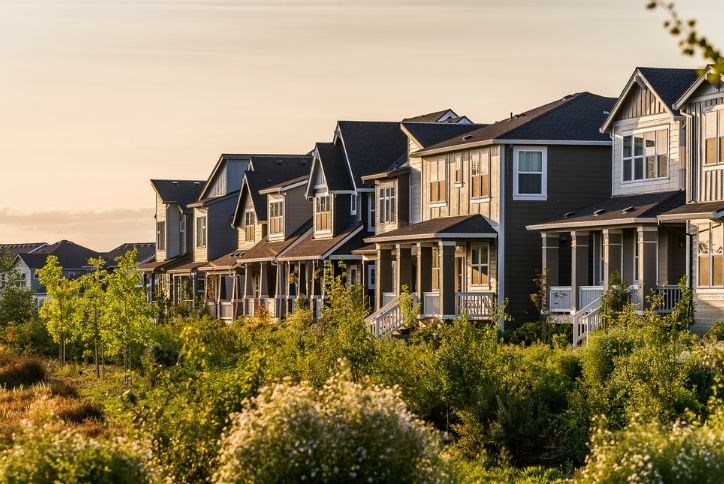 Building Community, One Resident at a Time
Guest post by resident & real estate broker Matthew Spriggs, Premiere Property Group, LLC
If the past year and a half have taught us anything, it's that community support is fundamental for a healthy lifestyle. Being part of a nurturing community can broaden your horizons and your worldview, making you feel that you're part of something bigger and positively affecting your overall well-being. Despite all of this, community is often the last thing home shoppers are thinking about when they're on the hunt for a new place to settle down.

What is Community and Why is It Important?
When you find your community, it gives you a true sense of belonging – these are your people, and they understand you, your goals, and your passions. Communities can be formed through virtual spaces, like video games or social media, as well as physical spaces, like a coffee shop, dog park, school, or the neighborhood you live in.

Interestingly enough, community is often the one thing homebuyers forget about when fantasizing about their dream home. They get so wrapped up in floor plans and square footage, they forget that buying a new home isn't just about the home itself – it's also about the community your new home is in.

So, instead of focusing on the size of the backyard or how many steps there are to the second floor, I encourage my clients to really think about the location of their new home, walking them through the area. Are there nearby parks for the kids, and paths and trails to walk their dogs? Is there enough open space for them to relax and "get away from it all" at the end of a long day? Will there be shops and restaurants within walking distance? Once you bring in this element, you may realize that the home you thought was perfect…may not actually be right for you.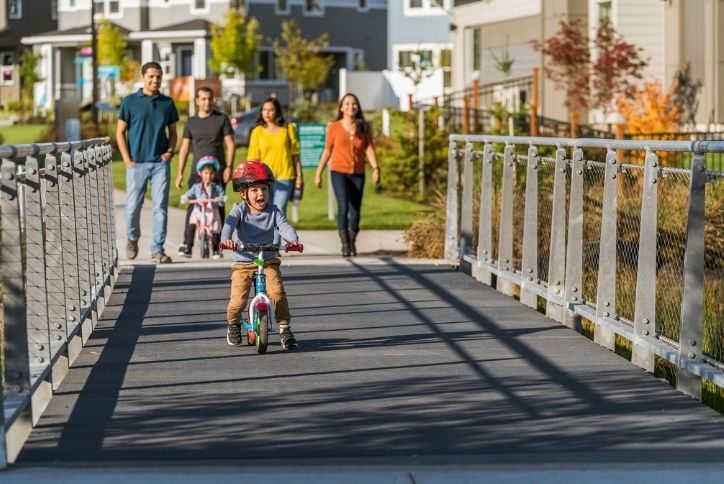 Why Do We Need Community?
My family didn't think anything was missing from our home – until we visited Reed's Crossing. As the community began to develop, my wife and I would jog along the Greenway, or bring our kids to watch the construction. And during each of our visits, friendly faces would say hello, introduce themselves, and start making conversation. That's when we realized what our current neighborhood was missing – a true sense of community.

The residents of Reed's Crossing were extremely friendly and welcoming, even before we moved in. And though our old neighborhood had all the amenities we were looking for, it didn't have that warm feeling of welcome. In the two and a half months since we moved to Reed's Crossing, we've met tons of new people – and our kids have made more friends than they had in the eight years we lived in our previous home.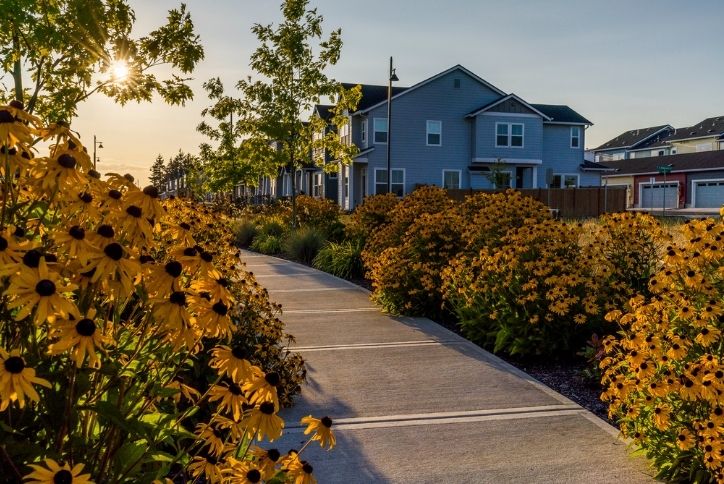 The Benefits of a Close-Knit Community
As both a resident and a broker, it didn't take long to see that Reed's Crossing is just different from other master-planned communities. In fact, the development was actually planned to encourage community building, with a growing network of interconnected paths and trails that will weave throughout the project so that residents can leave their cars at home and interact with their neighbors. All of that contributes to the tangible sense of belonging and inclusion here, which you can feel as soon as you walk the grounds.

In order for my clients to get a full understanding of the community, I love to take them through the parks and along the Greenway – before we even set foot in a model home. While a more traditional neighborhood may see you socializing largely in your home or backyard, Reed's Crossing encourages residents to move beyond those boundaries. This is a place where people get together outside of their homes – like the community potlucks, from BBQ to brunch, which have taken place in some of the many parks onsite.

Getting Settled in Your New Community
Another thing we love about Reed's Crossing is that it's well-situated within South Hillsboro. The location is perfect – it's connected to Cornelius Pass, and is very close to both the Intel and Nike campuses. Most of my real estate work is in Hillsboro, so I can get anywhere I need within 15 minutes. 

And with the planned Town Center currently in design, residents at Reed's Crossing won't have to drive far for groceries – they can walk there! Every day that my family spends here, it's more and more evident that Reed's Crossing was built to nurture a community of friends, making it easy for neighbors to meet and support one another. I've even seen my fellow residents becoming friends via Reed's Crossing's social media pages.

So, as a real estate broker whose own family chose to buy at Reed's Crossing, my biggest piece of advice for anyone shopping for a new home is to look beyond the square footage and make sure you love the neighborhood that home is in. If it doesn't give you that warm & fuzzy feeling, it might not be the best choice. Take it from me – community is essential for any home.

If you're looking for a new home where community and inclusion are important, you can get in touch with Matthew Spriggs by calling (503) 891-8596. Happy hunting!
Want More Information?
Please click below to contact our team and we will be happy to answer any questions you have!
Contact Us
Categories