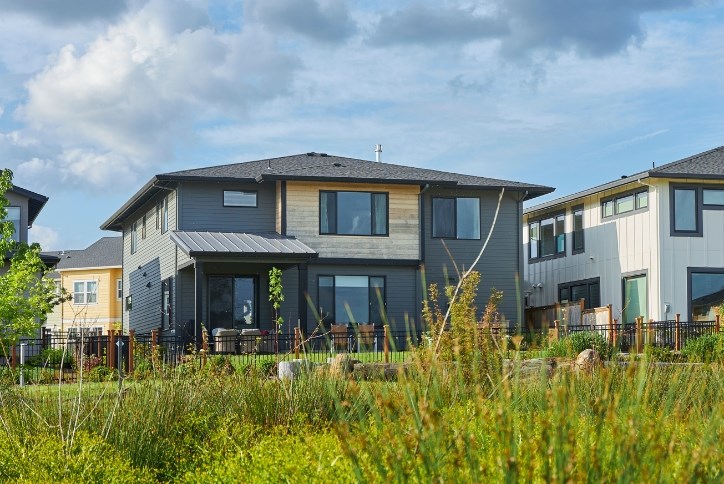 6 Benefits of Sustainable Homes
As placemakers in South Hillsboro, we know the importance of creating purposefully designed spaces not just for today, but for generations to come. Research shows that sustainable dwellings are the future of the housing market, since they use natural resources efficiently and encourage environmental stewardship, and that it can be better to build a new home rather than purchasing an older one. Read on to learn what makes a home sustainable, and how these types of homes can help improve your life.

What is a sustainable home?
Simply put, sustainable buildings incorporate designs, techniques, and materials that are intended to minimize a structure's environmental impact. They commonly conserve natural resources by using construction materials like alternative bricks, sustainable concrete, and renewable lumber instead of plastic or processed alternatives. By limiting the amount of plastic used in construction, sustainable homebuilders are helping to create a greener world.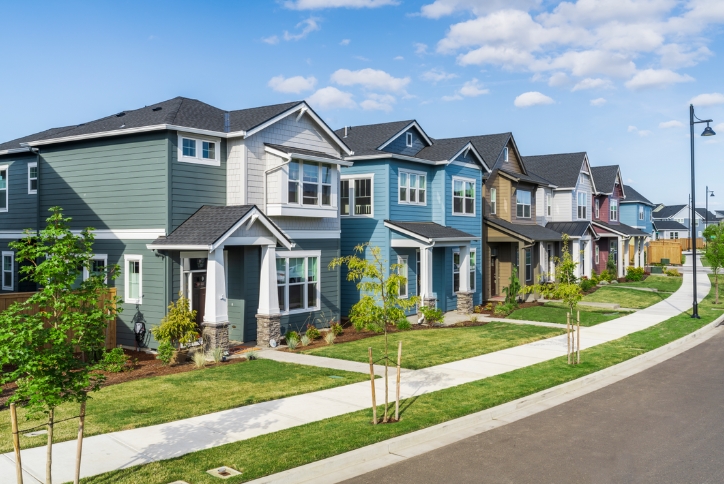 What are the benefits of sustainable homes?
For most homebuyers, the best thing about living in a sustainable home is lower costs. That perk typically ties into the energy efficiency of the home, which is at the core of sustainable construction. Typical green building practices reduce dependency on non-renewable resources, which are expensive and often contribute to environmental pollution.

Beyond that, there are five additional benefits that come with living in a sustainable home:
Increased property value

Reduced environmental footprint

Healthier living conditions

Lower maintenance

Water efficiency & preservation
Is building a new home a more sustainable option?
Research shows that it can be better to build a new home rather than purchasing an older home from the resale market. Today, sustainable construction is widely available from homebuilders across the US, especially in communities like Reed's Crossing. 

Since new home construction uses modern materials and practices, it is generally more efficient. For example, a new two-story home will likely be significantly more efficient than a spread-out one-story home. That's because when you have a layout that's wider than it is tall, it's going to see more energy loss due to the surface area. Not to mention that many older homes include materials that emit toxins, like asbestos or lead. 

In the Portland real estate market, most older homes rank around a 4-5 for their Home Energy Score, with estimated energy costs around $1,700 per year. By contrast, a new-construction home with a score of 10 has estimated energy costs of $900 per year – nearly half as much!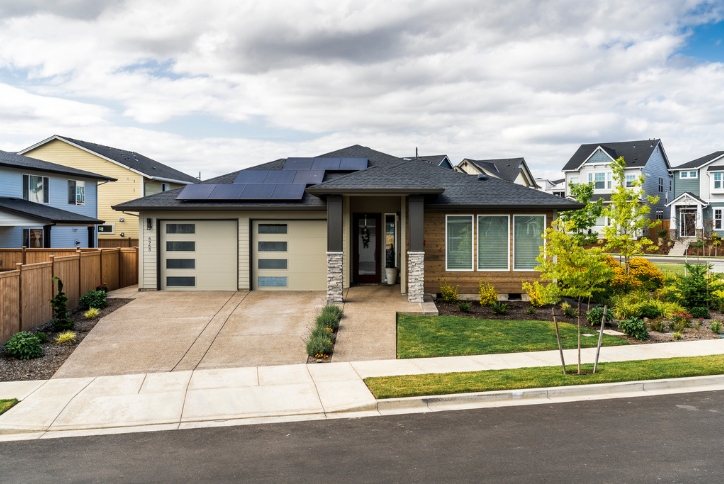 What are sustainable home features?
Sustainable home features range from specific design practices to things like more natural light and better climate control – not to mention a variety of smart home tech. Some of the most popular examples include smart lighting, locks, thermostats, doorbells, and appliances.

Examples of sustainable features include improved insulation, low-emittance windows, efficient plumbing and irrigation systems to reduce water waste, energy-efficient heat pumps, and sustainable lumber. If your new home has a majority of these features, you may notice a reduction in monthly costs compared to living in an older home. 

It's even possible to build a net zero energy home, like with Reed's Crossing builder Ichijo. "Net zero" refers to the balance between the power a home needs and the renewable energy it can generate. With new technology and renewable energy systems, a home can get to net zero. In Reed's Crossing, all homes are designed to be solar-ready and electric charging station-ready, enabling you to make the move toward a net zero lifestyle.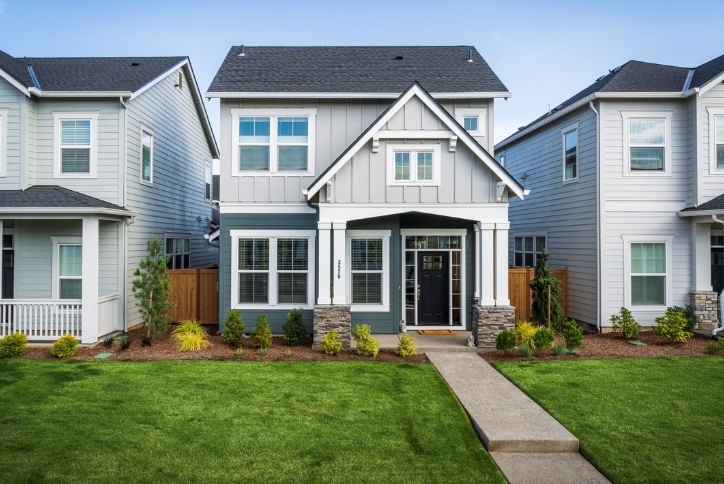 Can I buy a sustainable home in Oregon?
Here in South Hillsboro, we work with five award-winning homebuilders to deploy cutting-edge home designs that follow the latest best practices in sustainable construction. 

Every home is built to Earth Advantage Silver or equivalent certification, meeting strict green building standards in five different categories: energy efficiency, indoor air quality, resource efficiency, environmental responsibility, and water conservation. For instance, eco builder Ichijo's i-cube building envelope system reduces energy consumption with seven layers of airtight structural wall panels, and their typical solar systems cover a third to all of a home's energy needs.

We also take sustainable community development practices very seriously, from planting a minimum of 250 trees per year to restoring the local creek and watershed. The neighborhood is designed around a series of shared green spaces that feature drought-resistant Eco-Lawn™ and use reclaimed walnut and oak for bench seating and other construction. 

At Reed's Crossing, every detail matters – and that's just one of the many reasons our residents love living here. 
Still have questions about life in South Hillsboro? Take a virtual tour, come by for a visit, or sneak a peek at what's in store for the future.
Want More Information?
Please click below to contact our team and we will be happy to answer any questions you have!
Contact Us
Categories