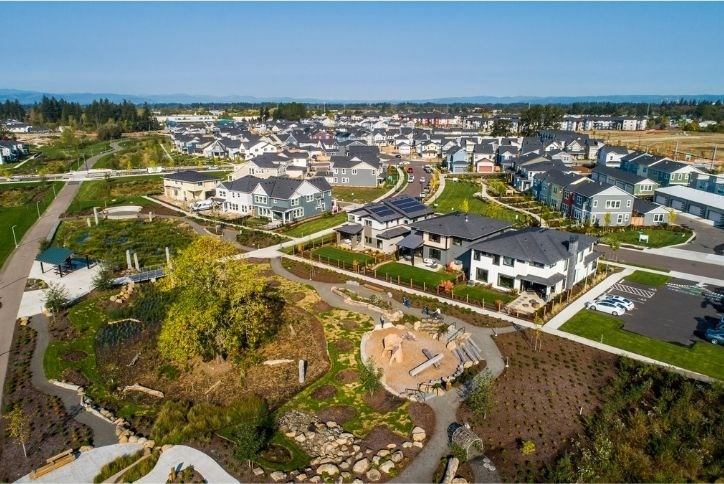 We're Slamming Our Sales Goals: Over 500 Homes Sold!
Since the grand opening of Reed's Crossing in 2019, homebuyers have fallen in love with our community and everything it has to offer. In fact, we recently reached the benchmark of 500 home closings, exceeding even our own lofty goals for the first two years.
Due to the Covid-19 pandemic and the ways it has changed our daily lives, homebuyers are increasingly looking for different features when shopping for a new home, from flex rooms and touchless faucets to more outdoor space – not to mention a community of friendly neighbors that look out for one another. 
So, in celebration of our 500th home sold, we asked some of our earliest residents for the top five reasons they choose to call Hillsboro's newest master-planned community home: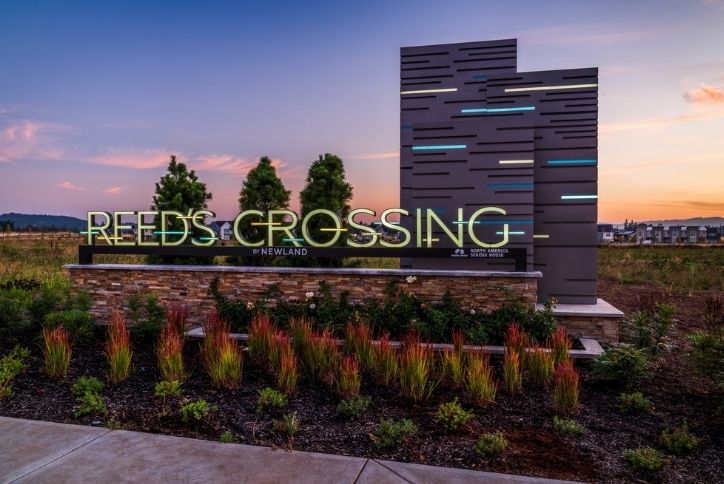 #1: Location, Location, Location
Located at the gateway to South Hillsboro, Reed's Crossing was intentionally designed to let you leave your car at home by making everything in the community easily reachable via interconnected paths and green spaces. From picturesque parks to convenient amenities, everything you need will be moments from your door. And, some of the state's biggest job centers are less than 5 miles away, including Nike, Intel, and Salesforce. 
The proposed Town Center – planned to include a grocery store, shopping, dining, entertainment, and more – is currently under development and will be easily accessible to all. The new Providence Health Center, designed to offer a more personal healthcare experience, will include primary and urgent care for all ages as well as mental health specialists, nutritionists, physical therapists, fitness and yoga classes, therapy and lap pools, and much more. In addition, the Town Center will be home to The Ackerly at Reed's Crossing, a resort-style residential option for retirees and older adults set to open in early 2023.
#2: Finding Community
Since we are a young development, our residents are active participants in creating their dream neighborhood. Many tell us the main thing they were looking for – even if they didn't realize it at first – is a strong sense of community. Every day, we hear stories of neighbors leaving flowers on each other's porches, or older residents "adopting" their younger neighbors for weekly wine nights, or kids who have made more neighborhood friends in a month than they did in the five years prior. Whether you just want to wave hello on your evening walks, or become BFFs with your whole street, this is a place where people truly come together to help each other thrive. 
A majority of our residents also enjoy spending time with their furry friends, and love sharing their adventures on social media with the hashtag #PetsOfReeds. From group dog walks to brunches in the park, browsing the hashtag #ReedsCrossing will introduce you to an inclusive, joyful, and welcoming group of people. You can even see the perspective of residents who moved into Reed's Crossing at the very beginning – "pioneers" who are celebrated by an art installation in Dobbin Park!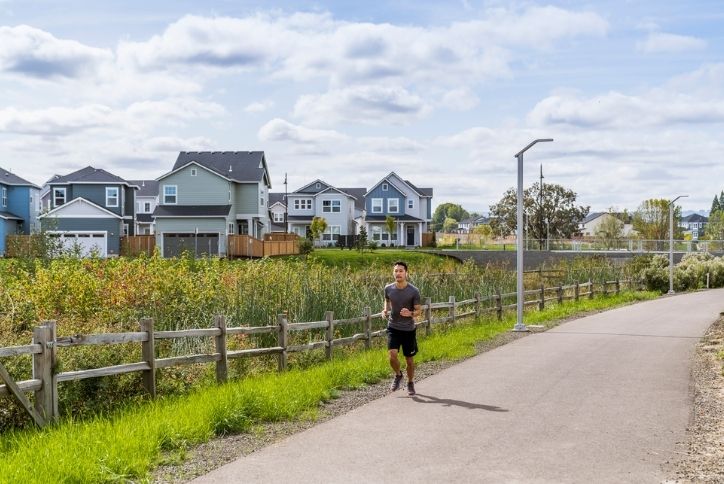 #3: Acres of Open Space
Running right through the middle of Reed's Crossing, our 23-acre Greenway helps residents stay active. With a series of multimodal paths that go from east to west, the Greenway is a great place for a run or walk, allowing residents to connect to the community while providing plenty of places to relax or play along the way. Already home to numerous parks – including Oak Grove Park, Dobbin Park, and Tamarack Park – Reed's Crossing will be home to additional parks, community gardens, an amphitheatre, and much more as future phases are opened.
The Greenway also provides a valuable place for children to learn about the local ecosystem in their very own outdoor classroom, the Discovery Zone. This cleverly designed outdoor space encourages kids to learn, explore, and ask questions, and will likely be a popular class trip once Hillsboro's new elementary schools are built within the community.
#4: Energy-Efficient Homes & Sustainable Practices
Did you know a minimum of 250 trees are planted within Reed's Crossing every year? To date, that's 500 trees – one for each home sold! Rooted in a 50-plus-year legacy of cultivating communities, Newland has always been at the forefront of sustainable initiatives. Every home at Reed's Crossing is built to Earth Advantage Silver or equivalent certification, meeting strict green building standards in five different categories: energy efficiency, healthy indoor air quality, resource efficiency, environmental responsibility, and water conservation.
The builders at Reed's Crossing also offer smart home tech, which can help reduce energy consumption while increasing convenience, with smart appliances such as thermostats and water heaters. Every home is solar-ready, and all homes are designed with electric vehicle charging stations in mind, so both you and your home can be net-zero energy.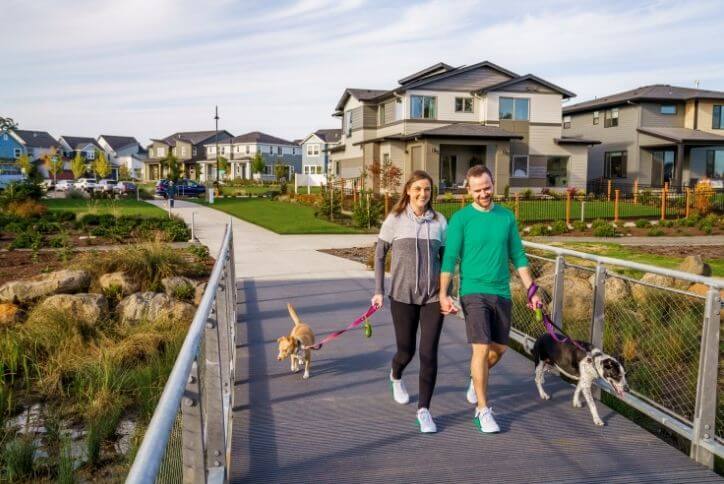 #5: A Home for Everyone
While master-planned communities are often viewed as "cookie-cutter," residents say that's simply not the case here. Our vibrant community is filled with a variety of diverse home styles and floor plans from five popular, award-winning builders. And, unlike some other master-planned communities, the builders at Reed's Crossing are happy to work with you to design and build your perfect home.
When driving through Reed's Crossing, you won't see blocks of the same home model in a row. Instead, you'll find home styles and types staggered throughout the community, making for diverse, visually interesting streetscapes. From traditional Craftsman and contemporary farmhouse to Japanese modern – not to mention duplexes, triplexes, and apartments – no matter what you're looking for, there's something for everyone here. 
Want to learn more about our new home community in South Hillsboro? Take a virtual tour, schedule time to chat with a builder, check out our growing selection of home styles, or take a peek at what's in store for the future.
Want More Information?
Please click below to contact our team and we will be happy to answer any questions you have!
Contact Us
Categories