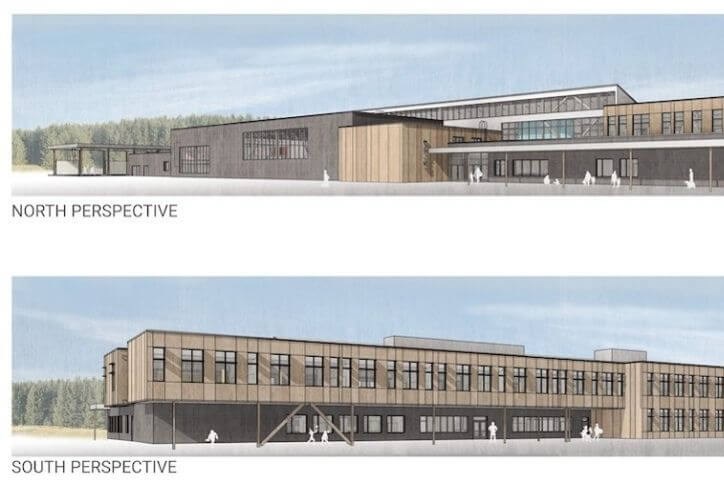 Meet Tamarack Elementary, the first school in Reed's Crossing
Did you know the Hillsboro School District owns 30 acres in Reed's Crossing, with an elementary school already under construction and plans for additional schools in the future? 

Named Tamarack Elementary School, the first school sits on a spacious site in the heart of Reed's Crossing in South Hillsboro. Located at the northeast corner of SE Kinnaman Road and SE Reed Drive, the school is planned to be completed by Summer 2023 and early residents of the community will be a part of bringing this new education resource to life.
Video coverage from FOX 12 Oregon of the Tamarack Elementary School groundbreaking event.

Passionate about developing and diversifying its offerings for students, the Hillsboro School District is investing heavily in programs and facilities to develop even better resources. Since the passing of a $408 million construction bond that includes $30 million for investments in expanded technology infrastructure, new schools are breaking ground. In early March 2022, the District held a ceremonial groundbreaking for the new elementary school in Reed's Crossing, the final, large capital project of its 2017 Bond. The community and local press were invited to the ceremony, which you can see in the FOX 12 video above.

Designed to house 600 students, Tamarack Elementary School  is the third school to be built using the prototype design already completed at Brookwood and Atfalati Ridge Elementary Schools. Primary features will include a rooftop solar array, STEAM lab, think tank, large windows for abundant natural lighting, and several group learning areas adjacent to the classrooms. In addition to school PE and activities, the new gymnasium and turf field will serve as resources for youth recreation in the community.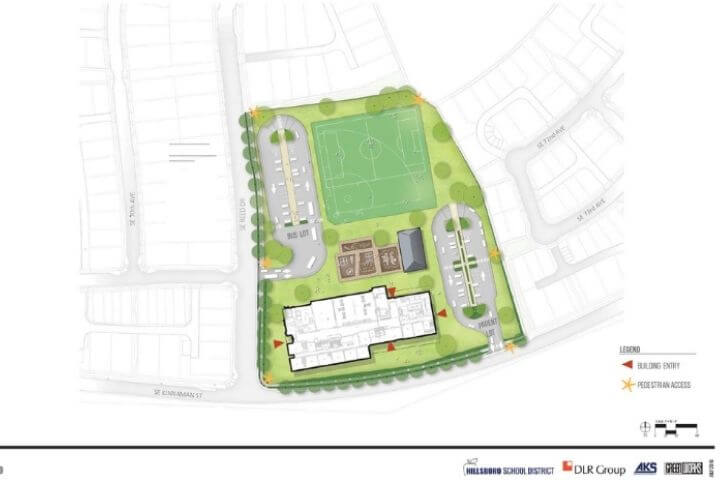 In late March 2022, a community survey process was started so residents of South Hillsboro could suggest ideas for the official name of the school, to be followed by mascot naming. The district also owns additional property within Reed's Crossing and, subject to demand and passage of a future bond measure, plans to construct additional schools in order to enrich education opportunities in the South Hillsboro area.

Follow us on Facebook or Instagram to watch the project develop, or visit the HSD Bond website at hillsboro-bond.org.

Have you ever wished you lived closer to your child's school? Take a virtual tour, meet some of our residents, or sneak a peek at what's in store for the future. 
Want More Information?
Please click below to contact our team and we will be happy to answer any questions you have!
Contact Us
Categories