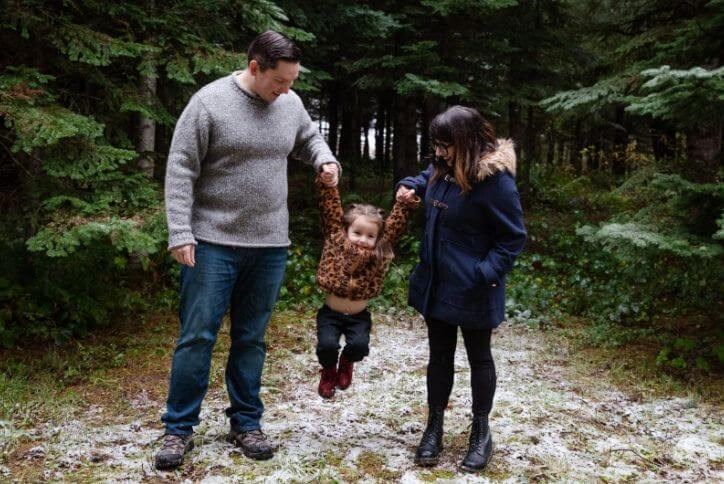 New construction doesn't have to be boring
New construction may have a rep for being plain—until you think of it like a blank canvas for your boundless imagination! We recently spoke with Reed's Crossing homeowner Leslie, who started the Instagram account Maximalist New Build in order to document the process of turning her new build in our South Hillsboro community into a whimsical, colorful dream home. Read on to meet Leslie and get a peek at what inspires her!
Tell us a little bit about yourself. Have you always had a passion for design? 
We are an expanded family of five, which includes my mother-in-law, cousin, husband, four-year-old daughter, and myself—and we can't forget one spunky doggo and three cats! I'm a military brat from all over, and my husband is one of those mythical Portland natives, so I'm extremely happy to have finally settled down in a place I love. I haven't always been into design, but now that I have a blank canvas, the possibilities are endless!
Why did you choose to buy a home at Reed's Crossing?
We had previously owned a home for about eight years, and had spent the entire time fixing it up. Even when we left, it wasn't where we wanted it. We were tired of spending all our extra time and money trying to get the house into a condition we could be proud of. We were also interested in the community and expanded green space that Reed's Crossing offered. Not to mention safety—our previous neighborhood didn't have sidewalks on one side of the street, which didn't feel safe for our daughter.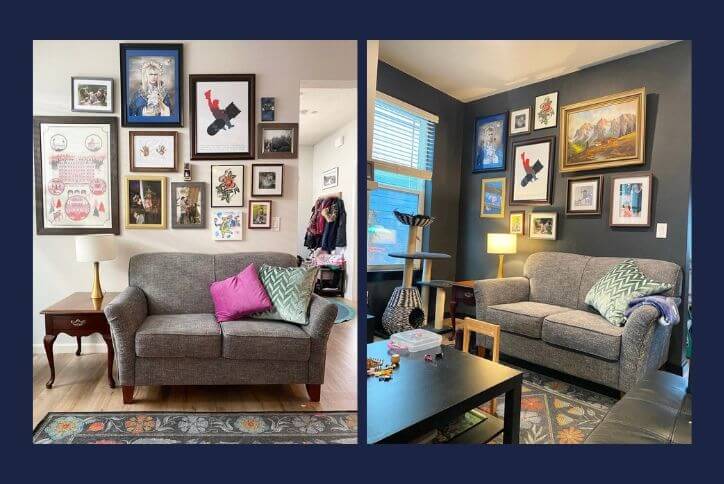 Which builder did you choose, and why?
We decided to go with Lennar, since they offered a multi-generational house. We wanted something in the Beaverton/Hillsboro area and were looking to have my husband's parents live with us, since they are getting older and we want to provide care and support. The house we were interested in also had an upstairs loft, so once our daughter is old enough she can have hangouts there with her friends.
How would you describe your interior design style? What inspires you? 
Our interior design style is most definitely maximalism, which basically means more is more! It can waver from dark and gothic to loud and eclectic. As far as inspiration, we just go with what makes us happy. I've found that the typical modern design lacks personality, so I've tried hard to incorporate our own style with fun pieces that we love.
What made you decide to document the process of decorating your new home?
I wanted to show others that anything is possible. You can start with the blank canvas that a new build provides, and make it your own. You don't have to leave the walls white and bare—paint and add color!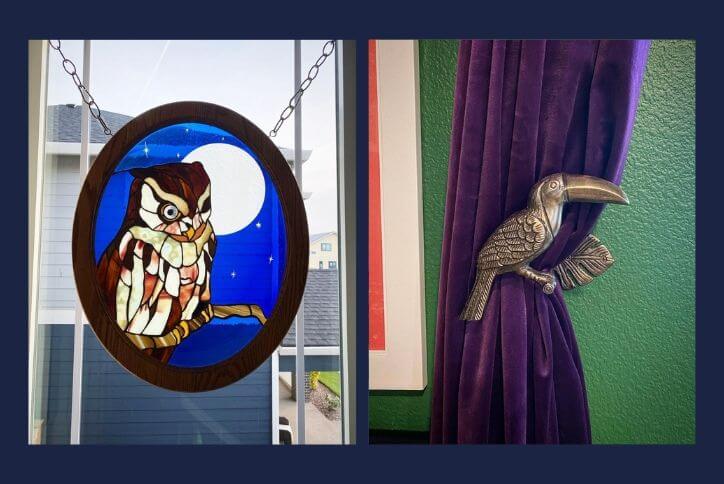 What is your favorite thing about your new home? 
Hands down, our favorite thing is the kitchen. We wanted a home where we could host holidays and special occasions, and this house satisfies those needs and then some. We can finally make tamales at Christmas and not be bumping elbows!
Do you have a favorite room or decor piece? Why is it special? 
Our favorite piece has to be the Irish bar. We recently took a trip to Ireland and fell in love with Irish pubs. We follow Le Stuff Antiques on Instagram, and they posted a picture of this beautiful bar around St. Patrick's Day. We jumped on the purchase and painted the wall behind it green to match. We couldn't be more in love with it.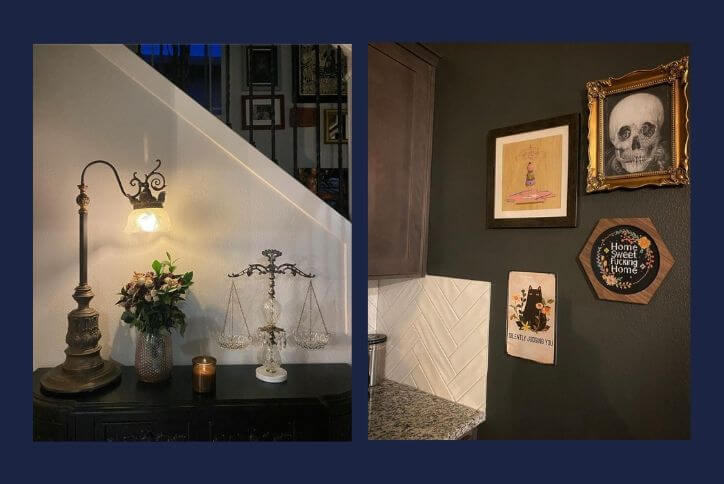 Do you receive a lot of feedback, or questions, from your audience?
The page is relatively new, but we have gotten a lot of positive feedback. The most common thing that people comment on are the colors of paint we use, and the furniture. A lot of the furniture we find is from local antique stores or online marketplaces, which are often much more inexpensive than big retailers.
If you could share one piece of design advice for new homeowners, what would it be?   
Don't be scared! People often seem worried about painting or doing anything too big, but I think they forget that you can always paint it white again. Another easy way to liven up your space is prints! You can order art prints online and take them to get framed. We buy pre-made frames, then have the print framed and matted for us. Saves a LOT of money on custom frames, and allows you to add fun pieces to your house without spending a ton of money. You want to be surrounded with things that make you happy, and the design of your home should be no different. 
Are you dreaming of a new home to make your own? Take a virtual tour, come by for a visit, or sneak a peek at what's in store for the future.
Want More Information?
Please click below to contact our team and we will be happy to answer any questions you have!
Contact Us
Categories