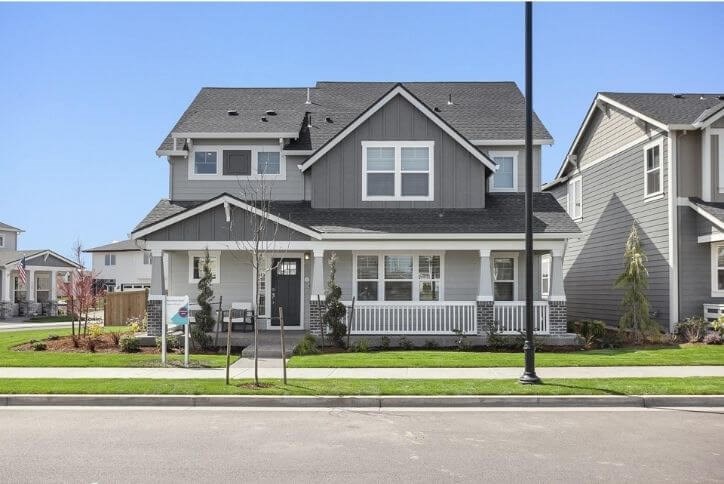 3 Things Every Multigenerational Home Needs
Across the nation, multigenerational homes for sale are on the rise as people rediscover the many perks of keeping family and friends close. Also referred to as "multi-gen" or "next-gen," these new homes are uniquely designed to provide a balance of features and layouts for all ages and life stages.
What is a Multigenerational Home?
Simply put, a multi-gen home is one where two or more generations live together. According to Generations United, nearly one in four Americans currently reside in a multigenerational household – an increase of 271 percent over the past decade! Families that share their space report significant life improvements, including enhanced interpersonal relationships and positive impacts on mental health. 
How Does Multigenerational Living Benefit Families?
Research has shown that there are many benefits to a multigenerational household. For instance, finances, chores, and other tasks can be shared across all members of the family, lessening individual burdens and teaching children the importance of collaboration and community. Grandparents can help with childcare and serve as role models for their grandchildren, while children can connect more organically with their elders, making special memories and strengthening the family unit as a whole. But what, you may wonder, does the ideal multi-gen home need? We're here to help!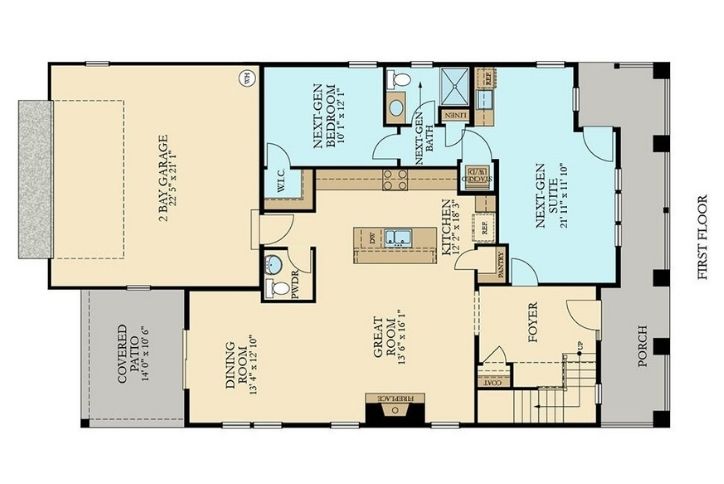 Personal Space for Families Living Together
When looking at next-gen floor plans, potential homebuyers should focus on homes that offer dedicated personal space for each family member. Whether that means separate bedrooms for all, or flex spaces where anyone can get some quiet time, depends on your family's unique needs. 
If you're looking for a space for aging parents who are still independent (or a college student spending summers at home), you might find that a home with a next-gen suite, like Lennar's Kensington model, works well for you. This "Home Within a Home" comes with a private attached suite that features its own entrance, kitchenette, living room, bedroom, and bathroom – essentially giving you two homes in one! 
Or, you may prefer an accessible floor plan with main floor living like the Mazama from Stone Bridge Homes NW. All of the builders at Reed's Crossing offer homes with a bedroom on the ground floor for those who prefer to avoid stairs.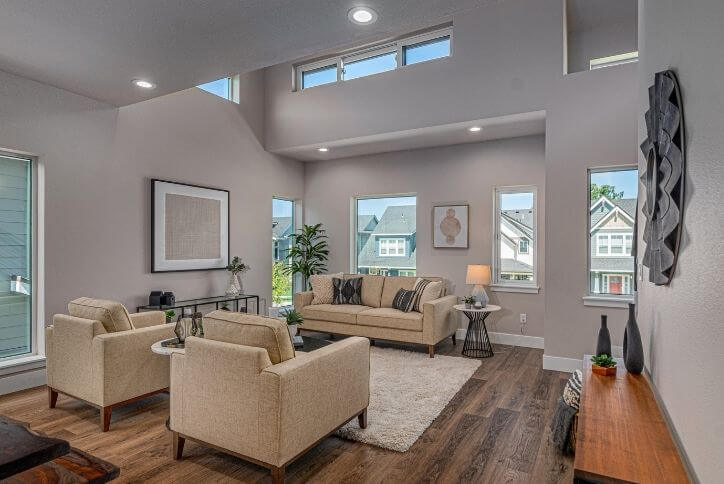 Privacy & Independence for the Whole Household
While living with family comes with a plethora of benefits, anyone who has lived in a full household knows that privacy is also crucial. That's why the homebuilders at Reed's Crossing design floor plans with privacy top of mind. 
Ichijo's newest model, the Bamboo, features a unique 3-story design with a bedroom on each floor, so families can spread out while staying together. And with a bathroom on each level, fights over shower time will be a thing of the past! 
Some homes at Reed's Crossing also offer floor plans that are eligible for an accessory dwelling unit (ADU) option, like the Bridges Series Triplexes from David Weekley. All of these smart layouts help keep families close, while still providing independence and a personal oasis that each individual can call their own.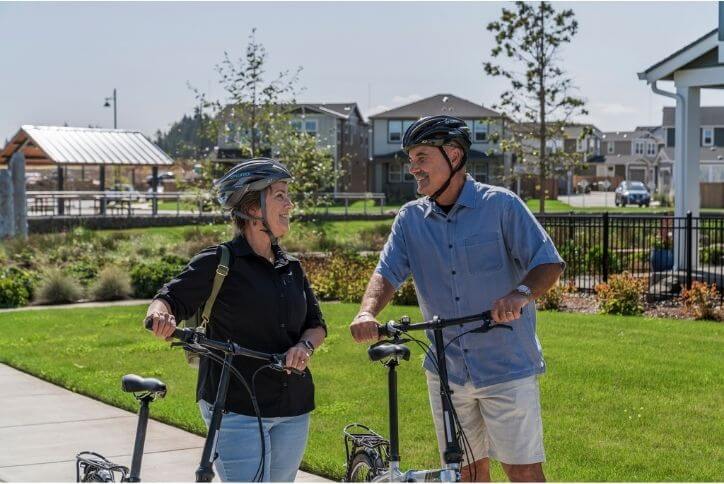 Amenities & Outdoor Spaces for Everyone to Enjoy
Walkability and easy access to outdoor space rank high on the list of essential features no matter what age you are. That's just one reason that everything at Reed's Crossing, including our signature 23-acre Greenway, will be connected via an extensive network of parks, playgrounds, paths, trails, and more. And every one of these open spaces was intentionally designed to be accessible and enjoyable for everyone. 
At Tamarack Park, you can enjoy a round of bocce ball or a relaxing turn on the bench swings while the kids carve it up in the skateboarding pod, or head over to Dobbin Park for slides, swings, and hopscotch. Future plans for the community include a dog park with a skill-building area, community gardens & outdoor grills for farm-to-table dining, an amphitheater for community events, and much more. 
Aging in Place
While multigenerational homes have a number of benefits, they're not for everyone – and that's OK. Those who need a little extra help may choose The Ackerly at Reed's Crossing, an upcoming residential option for older adults located within the planned Town Center, near the new Providence Health Center. The Ackerly will offer a variety of lifestyle options, living spaces, and amenities – including independent living, assisted living, and memory care – with a focus on active living and a communal experience.
Where Can I Find Multigenerational Homes For Sale?
At Reed's Crossing, you never have to be too far from family, friends, nature & green spaces, shopping, or convenient services. Check out available homes online, or stop by for a tour and learn more about our thoughtful, holistic community design. We're open for drop-ins Monday through Thursday from 10 am-5 pm, and Friday through Sunday from 10 am-6 pm. Or, you can make an appointment with one of our builders to take a tour and get all your questions answered.
Want More Information?
Please click below to contact our team and we will be happy to answer any questions you have!
Contact Us
Categories