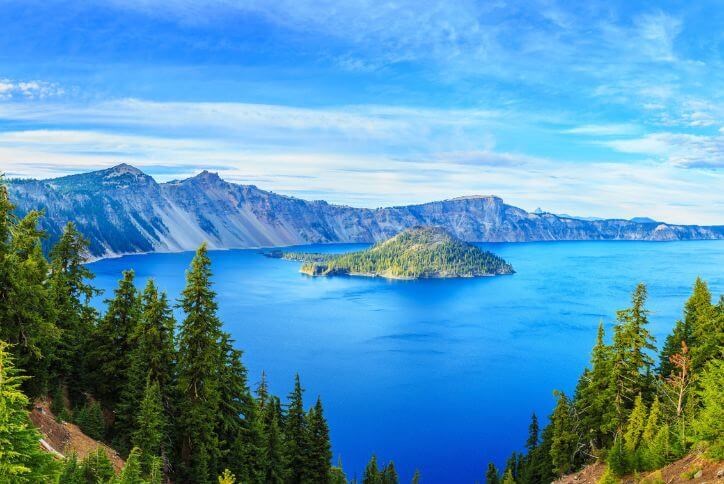 7 things you didn't know know about moving to Oregon
If you're looking to relocate to the West Coast or buy a home in the Pacific Northwest, Oregon just may be the perfect spot. With a little something for everyone, we're known for stunning scenery, bountiful bridges, complex coffee, and magical microbrews — but read on for seven things you might not know about life in the Rose City and beyond!
1. It doesn't actually rain that much
Portland's average annual rainfall is 36 inches. Sound like a lot? It's lower than many cities you might not expect, including Tallahassee, New Orleans, and even New York City, which reports average annual precipitation of close to 50 inches! Plus, the average here is 0.01 inches per day — not nearly enough to put a dent in your plans. (Think drizzle, not downpour.) Otherwise, the weather is absolutely beautiful, with around 144 sunny days per year and an average high of around 80 degrees. Perfect for a visit to the playground, a relaxing hike, or an outdoor yoga class.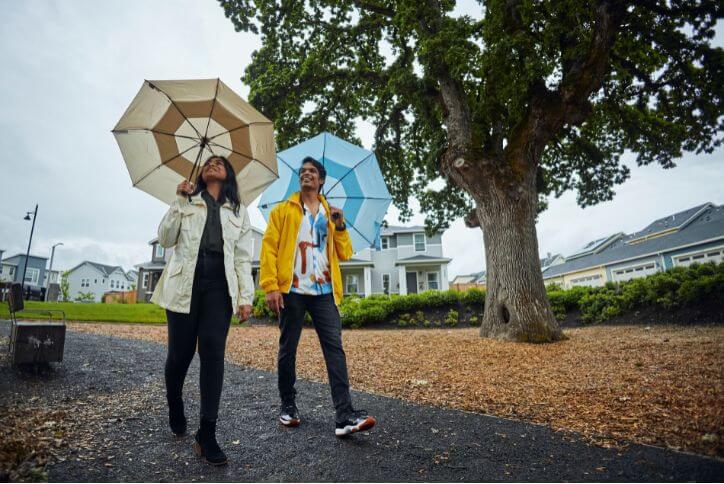 2. Portland has more breweries than any city in the world
At last count, there were nearly 100 breweries in the metro area, leading to Potland's inclusion on pretty much every "best cities for beer" list. (Other superlatives include "most dog-friendly cities" and multiple entries on CNN/Money's "best places to live" for the suburb of Hillsboro.) Because the area is easy to navigate by public transit, bicycle, or by foot, many brew lovers even create their own neighborhood beer tours. Not into beer? No problem. Oregon's Willamette Valley is also wine country, with plenty of vineyards and wine tours for those who prefer grape to grain. 
3. You'll get a lot of use out of a bike
A thoughtfully planned bike infrastructure and relatively mild climate combine to make Oregon a fantastic place for cyclists, whether you're using your wheels to participate in triathlons or just commute to work. One of our residents recently told us the high number of dedicated bicycle paths nearby led him to buy a bike as soon as he moved in: "I just thought, let me get a bike and explore the neighborhood. It's made me so much more active," he says.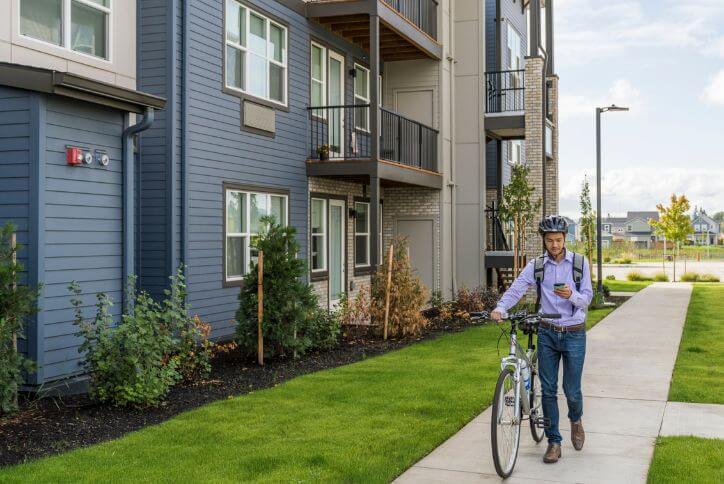 4. There's no sales tax
Only a handful of U.S. states do not have sales tax, and Oregon is one of them — meaning the price that's listed is the price you pay, with no surprises. Just don't try to pump your own gas, thanks in part to a robust job creation program from the 1950s. (While it takes a minute to get used to the idea, you'll likely soon come to enjoy this little luxury, especially on those rainy winter days!)
5. All of the beaches are open to the public
Known as "The People's Coast," it's enshrined in Oregon law that all 363 miles of the coast are open to everyone, from Astoria in the north to Brookings in the south. Our residents enjoy a bevy of day trips from South Hillsboro; beyond the stunning views of the Pacific Ocean to the west, the state's picturesque topography features both desert and mountains to the east plus more waterfalls than anywhere else in America, giving Oregonians the best of all worlds when it comes to outdoor activities. You can even get from the ski lodge to the sand dunes in just about 4 hours!
6. The Pacific Northwest is a gardeners paradise
Farmers markets and roadside stands are beloved in Oregon, featuring tasty produce like berries, potatoes, beets, hazelnuts, green peas, apples, and cherries, all of which grow well in this climate. In the cities, homeowners even cultivate amazingly lush gardens in the narrow strip of soil between the street and the sidewalk. Here in South Hillsboro, you'll find that community gardens and green thumbs abound; just be ready to navigate the crowds at your local nursery come spring!
7. Silicon Forest > Silicon Valley
Major national brands call Hillsboro, Oregon home — including Intel and Nike, both less than 5 miles away from Reed's Crossing. Healthcare, education, and tech startups are also big employers. Dubbed the Silicon Forest thanks to a flourishing tech industry that dates back to the 1940s, in recent years the area actually saw faster growth than its counterpart in California. If you're looking for tech jobs in Portland, you may be able to plan for an easier commute if you live here in Washington County. 
BONUS: Oregon residents own 1/4 of the country's total llama population
While we don't allow llamas to roam free in Reed's Crossing, we couldn't help but include this fun fact!
Looking for a new home in Oregon? Take a virtual tour, come by for a visit, and sneak a peek at what's in store for the future of our popular mixed-use community.
Want More Information?
Please click below to contact our team and we will be happy to answer any questions you have!
Contact Us
Categories