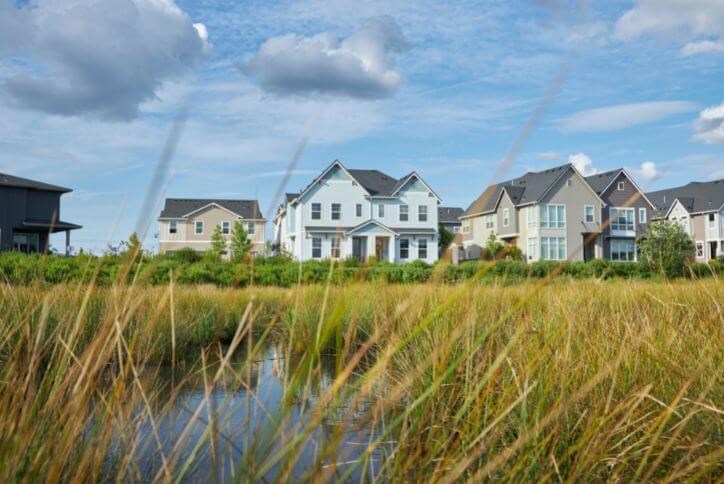 5 Common Myths About Moving to the Suburbs
When you think of pop-culture depictions of suburbia, what springs to mind? The Stepford Wives? Suburbicon? Or the wacky horrors of The Burbs? Everyone thinks they know what the suburbs are like, but our research has shown that the most widespread beliefs are just plain wrong! In truth, researchers argue, America's suburbs are more diverse and culturally rich than most people think. So, what does it really mean to live in the 'burbs? Let's bust 5 common myths about suburban life.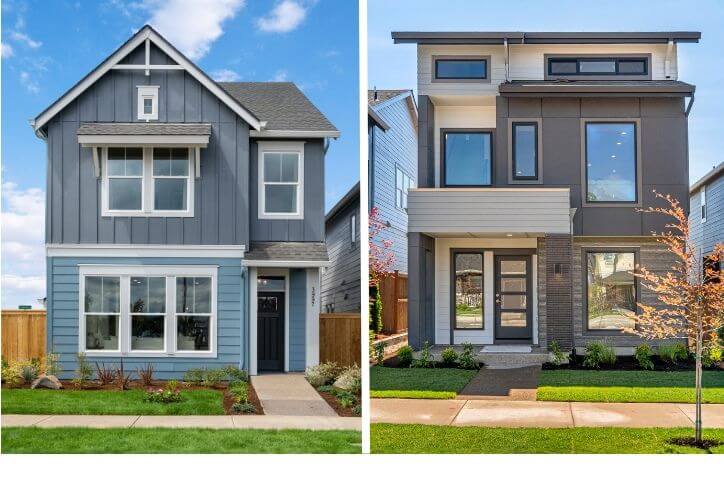 Myth #1: All the homes look the same 

If there's one thing the suburbs of the past have ingrained in our collective consciousness, it's the idea of cookie-cutter homes (a.k.a. "little boxes," for the musically inclined). But nobody wants their home to be identical to their neighbor's, and today's homebuilders know that. Many new developments in suburban communities are becoming sites of creativity and individuality, focusing on architectural diversity by offering a wide variety of different home styles to choose from. 

When you're looking at homes for sale here in Oregon, do you lean toward classic Craftsman? High-tech modern? A uniquely PNW-inspired look? A traditional home with a wrap-around porch, or a small-footprint, eco-conscious home with just enough yard? Everyone has their own version of what home looks like, and the homebuilders at Reed's Crossing work closely with every buyer to make sure their dreams come to life. 

Myth #2: The suburbs are for people with kids

While parents tend to gravitate toward the suburbs for bigger yards and safer streets, they are not the only ones making moves. In recent years, more people in general have been leaving city limits, particularly since the pandemic has allowed many to work remotely. Singles, couples, and families alike see the suburbs as the best of both worlds – bigger lots and more square footage than they can find in the city core, but also walkable and bike-friendly. Oregon Business reports that Beaverton expects to reach a population of 130,000 in the next 20 to 30 years, much faster than anticipated, and Hillsboro is planning for 56,000 more by 2045. 

Whether you have kids or not, living near parks and green spaces, a local shopping center, and healthcare facilities is a priority for many – not to mention the importance of feeling part of a close-knit community. Matthew, a resident and local realtor, told us, "In two months at Reed's Crossing, we've met more new people [than in] the eight years we lived in our previous home."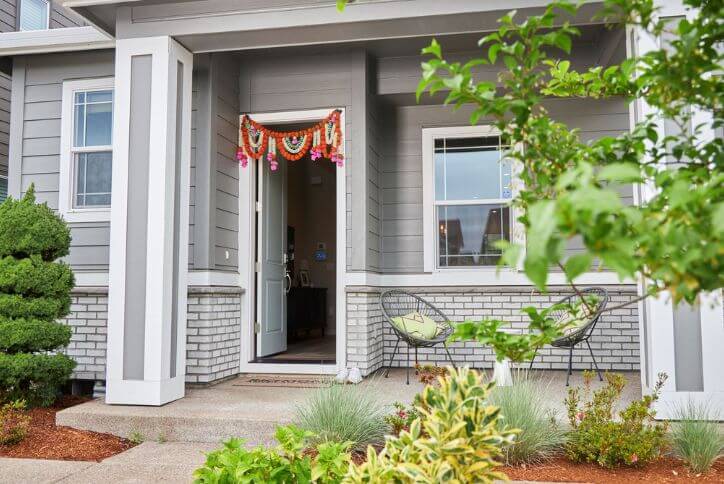 Myth #3: The suburbs aren't diverse

Perhaps the most common misconception is that the suburbs lack diversity. And, while Portland gets a bad rap in this arena, you'd be hard-pressed to feel that while walking around Hillsboro. City census data shows the top three demographics at 64% white, 24% Hispanic or Latino, and 12% Asian. Attend any event at Reed's Crossing, and you'll see a multitude of different kinds of people. We commonly hear stories about residents being invited to join their neighbors' cultural celebrations, introducing each other to new foods, customs, and holidays. 

And, beyond ethnic diversity, the suburbs draw all types of people. Homebuyers at Reed's Crossing range from multi-generational families to single first-time homebuyers, and everything in between. Our residents are children's book illustrators, weightlifters, world travelers, painters, triathletes, pilots, bookstagrammers, plant parents, pet pawrents, and much, much more. 

Myth #4: Most people in the suburbs commute downtown

You may have known someone who moved to the suburbs only to complain about their new commute. But, contrary to popular belief, the majority of people living outside the city actually work in their own communities, or from home. Many of our residents work at Intel or Nike in Hillsboro – both less than 5 miles away – and bike or walk to work, bypassing cars completely. 

Although the community was designed with bikes, vehicles, and pedestrians all in mind, its small size makes it exceptionally walkable. Nothing within Reed's Crossing is more than a mile from anything else, and you're never more than about five homes away from a walking path. So you can leave your car at home, save on gas, and get your daily steps in all at once.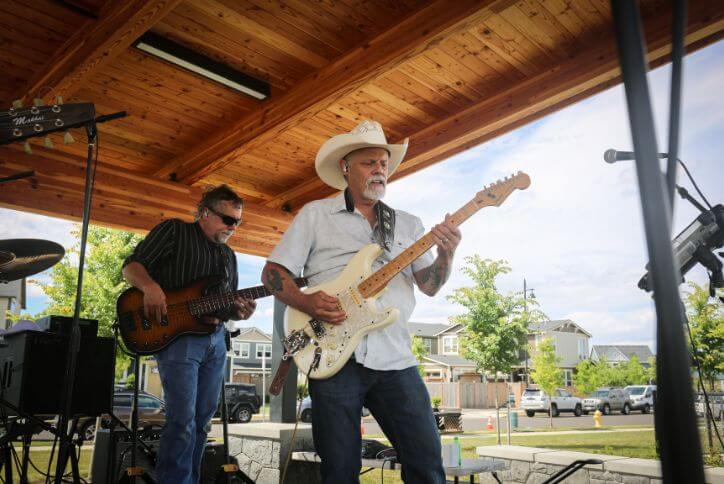 Myth #5: The suburbs are boring 

People seem to think life in the suburbs is boring when compared to city life. But take a look at the City of Hillsboro Instagram account, and you may be shocked at how many events and happenings are going on all the time, from concerts and movies in the park to lectures, art walks, block parties, and more – every one an opportunity to gather and meet your neighbors. 

Our South Hillsboro community – described as "not your grandpa's suburbs" by local press – will offer a unique mix of suburban and urban living with schools, shopping, parks & rec, healthcare, a state-of-the-art fitness center, community gardens, dog parks, and much more. As one resident recently said, "There's never a shortage of things to do!"

Still have questions about life in South Hillsboro? Take a virtual tour, come by for a visit, or sneak a peek at what's in store for the future.
Want More Information?
Please click below to contact our team and we will be happy to answer any questions you have!
Contact Us
Categories