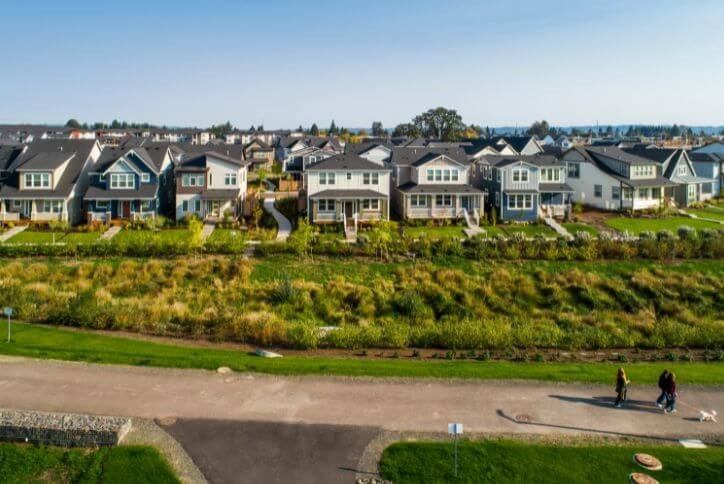 As Intel Celebrates Hillsboro Expansion, New Home Sales Jump
Intel opens a $3B expansion in the Silicon Forest, and the "surban" community of South Hillsboro is growing fast.

Recently, Oregon press was abuzz with news of the grand opening of Intel's $3B factory expansion right here in our own backyard. Located less than 5 miles from Reed's Crossing, Gordon Moore Park at Ronler Acres is one of the company's crown jewels, a 450-acre campus that's home to approximately 10,000 employees and serves as the headquarters of Intel's global technology development organization. Now, as the tech powerhouse celebrates the new factory expansion, the Silicon Forest is once again in the national spotlight.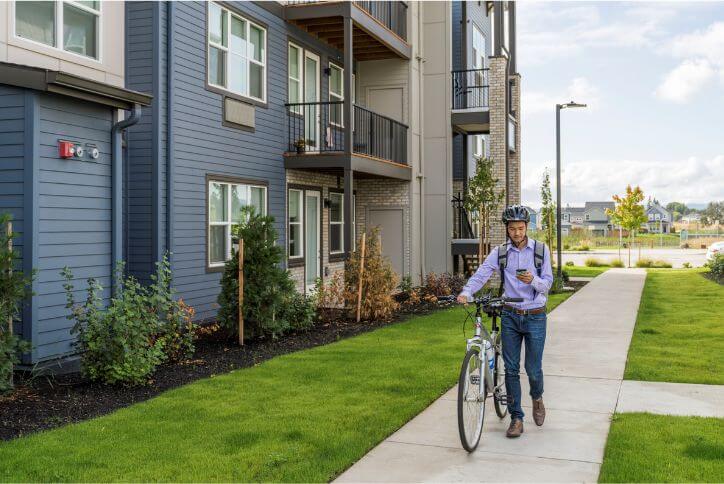 Where is the Silicon Forest?
The "Silicon Forest" is the nickname given to a cluster of technology firms in Washington County. The name is a play off the phrase "Silicon Valley," the famous tech cluster south of San Francisco. What many don't know is that Oregon's high-tech roots go all the way back to the 1930s, with the establishment of the US Forest Service Radio Lab in Portland! Another major tech company, Tektronix, was Oregon's largest private employer after WWII. And, in 1976, the opening of Intel's first Oregon plant ushered in a new era for the Silicon Forest, bringing an influx of jobs and residents to the area.

As for other tech companies in Oregon, some of the biggest names in the world have spent time in Washington County. Over the years, Intel has been joined by global dynamos like Airbnb, Salesforce, Genentech, Hewlett-Packard, Amazon Web Services, Autodesk, and more, as well as forward-thinking companies we may not necessarily think of as tech-focused, like Nike and LAIKA Studios. For those looking for Portland tech jobs, Washington County is the place to be.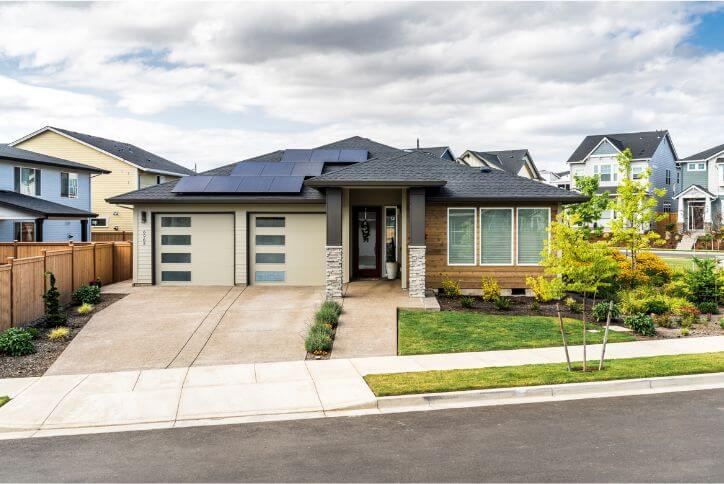 Does Hillsboro have more jobs than homes?
Over the past few years, Hillsboro press has reported that, thanks to the city's great success in job creation, there is currently not enough housing to support the area. In addition to the tech companies that make up the Silicon Forest, local institutions like OHSU Health and Pacific University have expressed a desire for increased housing options in Hillsboro. And, a recent report from Pamplin Media showed that although the area is in need of 3,000+ skilled laborers, it has little housing available for them. 

That's where a mixed-use, master-planned community like Reed's Crossing comes in. When fully built out, a project that will span about 8 years, our neighborhood here in South Hillsboro will include approximately 2,500 single-family homes and 1,400 multifamily units, as well as a bustling commercial Town Center, a brand-new Providence Health Center, elementary & middle schools, and a Market of Choice. In the words of Oregon Business, "You can even walk to Intel."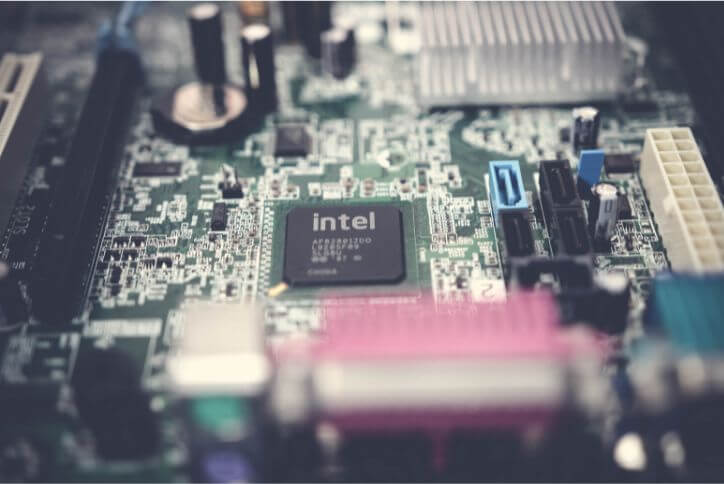 Welcoming Intel's new Hillsboro expansion
In April, Intel celebrated the grand opening of a $3 billion factory expansion in Hillsboro, as well as a slate of new recruitment programs aimed at making the state more competitive in the semiconductor sector. Described as "a great success story" by Governor Kate Brown, the company boasts nearly 22,000 employees in Oregon, about 3,500 of which were added in the last year. Company leaders have repeatedly called the Hillsboro campus the "crown jewel" of Intel's operations, and the new expansion will expand its reach even further, potentially bringing countless new jobs to the area.

If you're looking for tech jobs in Hillsboro, a place like Reed's Crossing may check all the right boxes. This community is designed for all ages and walks of life, featuring a New Urbanist slant and a "not your average suburb" design that offers more character, with varied elevations and architectural styles living side-by-side to avoid the cookie-cutter look the suburbs have become known for. From apartments, duplexes, and triplexes to townhomes, single-family homes, and active senior and assisted living options, there's something for nearly everyone here.
Are you looking for a new home in the Silicon Forest area? Drop by any of the model homes at Reed's Crossing, open 7 days a week, and get all your questions answered. Or, take a virtual tour from the comfort of your own sofa right now.
Want More Information?
Please click below to contact our team and we will be happy to answer any questions you have!
Contact Us
Categories