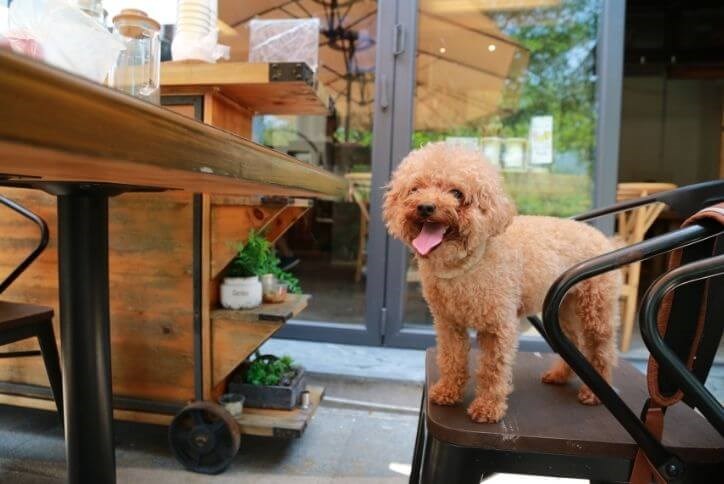 A Dog's Eye View of Hillsboro: Dog-Friendly Spots for You & Your Pooch
Many visitors and transplants to the Portland metro area wonder: Is Portland dog-friendly? The answer is a resounding yes! In fact, Portland has been named one of the most dog-friendly cities in the entire country. Some even say it's harder to find places that aren't pet-friendly, no matter what part of town you're in. 

Is Hillsboro Dog-Friendly?
The Portland metro area came in at #3 on Forbes' "Best Cities for Dogs 2021" list and #1 on BringFido's "Most Pet-Friendly Cities in the US." Why is that? One big reason is that Portland has more dog parks per capita than any other city in the US. And some Portland restaurants, like Tin Shed Garden Cafe, even offer a special menu just for dogs!

A popular suburb of Portland, Hillsboro also has a variety of great places for pets to explore. Nearby parks feature miles of pathways to stroll down, and the city is not too far from the Columbia River Gorge, the Oregon Coast, and plenty of other natural landscapes where dogs can play and explore. 

Recently we asked some of our dog-loving residents to help us compile a list of spots for you and your pawsome furry friends to enjoy right here in Hillsboro, and they didn't disappoint: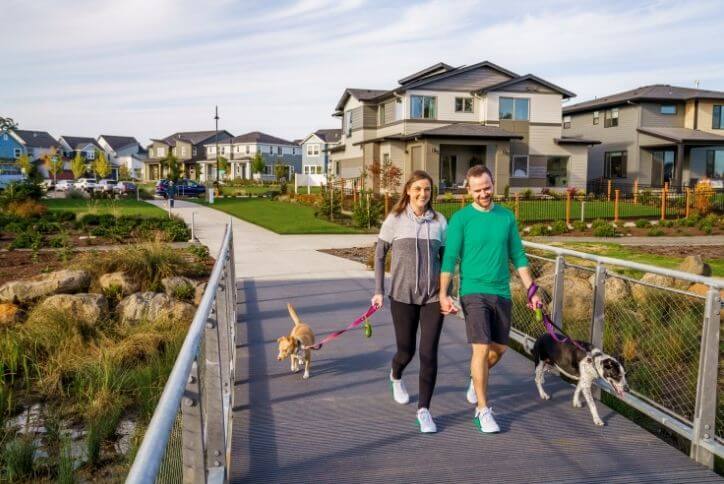 Hillsboro Dog Parks & Walks

Hondo Dog Park
Opened in 2007, Hondo Dog Park is Hillsboro's first off-leash dog park, named in honor of the only Hillsboro Police K9 Dog Officer to lose his life in the line of duty. The park features a large play area for mixed-size dogs, a special area for small or timid dogs, and a winter-use area (though it can be enjoyed year-round). The park's open design includes grassy play areas, plenty of trees for shade, water stations, and two defunct fire hydrants painted by volunteers.

Reed's Crossing Dog Park
Planned to open in 2022, the eagerly anticipated new community & city park at Reed's Crossing will feature a combined 14.4 acres, including a dog park with a skill-building area. Designed for everyone to enjoy, the park will also feature a community garden with outdoor grills and tables, an amphitheater for events, a bouldering area with 12' high boulders, and much more. To stay up to date and get notified about the grand opening, be sure to sign up for our newsletter.

Noble Woods Park
Another park in Hillsboro that gets high ratings from dog owners is Noble Woods, a 38-acre nature park that has been called a "treasure of Hillsboro." With beautiful recreation areas and lots of wildlife viewing opportunities, this park features both paved and soft-surface paths that lead through wooded natural areas with viewpoints, boardwalks, and bridges over Rock Creek.

Greenway, Parks & Trails
From an expansive network of sidewalks, paths, and trails perfect for daily walks, to our signature Greenway full of sights and smells that will delight your furry friend, Reed's Crossing is designed not just for those with two legs, but also those with four (or three!).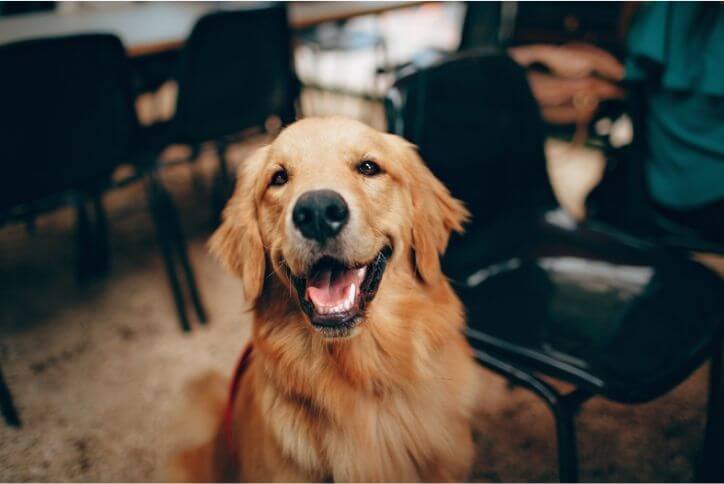 Dog-Friendly Bars & Restaurants in Hillsboro

McMenamins Cornelius Pass
This popular McMenamins outpost stands on an old six-acre farmstead, with buildings and barns that date to the mid-1850s. According to their website, you'll find one of the brand's top-producing breweries as well as the modern-day Imbrie Hall Pub (built from the timbers of Portland's historic Henry Weinhard's brewery), along with plenty of outdoor dog-friendly seating.

Noble Hop
"Unlike most taprooms, customers are welcome to bring food from outside the bar into Noble Hop." So begins a Beaverton Valley Times story about Noble Hop, founded by restaurant veteran Mike Soto and certified beer server Neal Glask ("like a wine sommelier, but for beer"). Reviewers say "they have a dog friendly patio to bring your furry friend" and "the staff is excellent and the atmosphere is welcoming."

Orenco Taphouse
With 20 rotating premium craft beers on tap, or growlers to go, Orenco Taphouse is a popular hangout for beer enthusiasts and dog owners in Hillsboro. Reviewers call it "a very dog-friendly establishment with loyal customers" with a "nice, dog-friendly atmosphere."

Schmizza Public House
Self-described as "a chill, family-friendly gastropub offering eclectic comfort food, craft brews on tap, and patio seating," Schmizza Public House has five locations around Oregon, including an outpost in Hillsboro. Reviewers say it has a "good menu with tons of appetizers if you're looking to grab a drink and a bite" and "a great seating area outside that is dog friendly."

Wildwood Taphouse
Started by two old friends aiming to "build community one beer at a time," Wildwood features craft beers and ciders on tap, local wines, and packaged beverages to go. Reviewers say it's "dog friendly with a relaxed vibe," rave about the "friendly staff, great locals, and tons of dogs," and describe it as "an awesome local spot in the middle of a busy area."

At Reed's Crossing, we believe family comes in all shapes and sizes – and often has fur. We even have a special hashtag, #PetsOfReeds, where we encourage our residents to share pictures of their furry friends! So if you and your pets are looking for a new place to call home, come and visit us today.
Want More Information?
Please click below to contact our team and we will be happy to answer any questions you have!
Contact Us
Categories