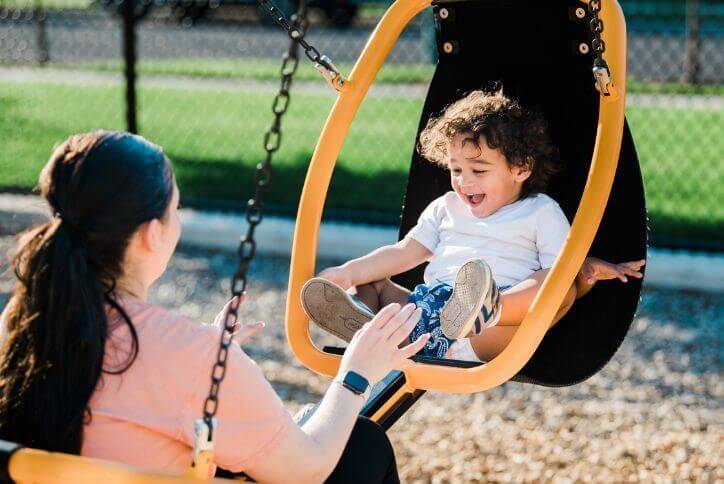 Coming to Reed's Crossing in 2023

After an amazing year that celebrated the grand opening of the first businesses in the Town Center, we're gearing up for an even bigger and better 2023, with several exciting milestones on the horizon.* Read on to find out what's planned for the coming year, including a new dog park, 55+ living in South Hillsboro, and the opening of the first school at Reed's Crossing!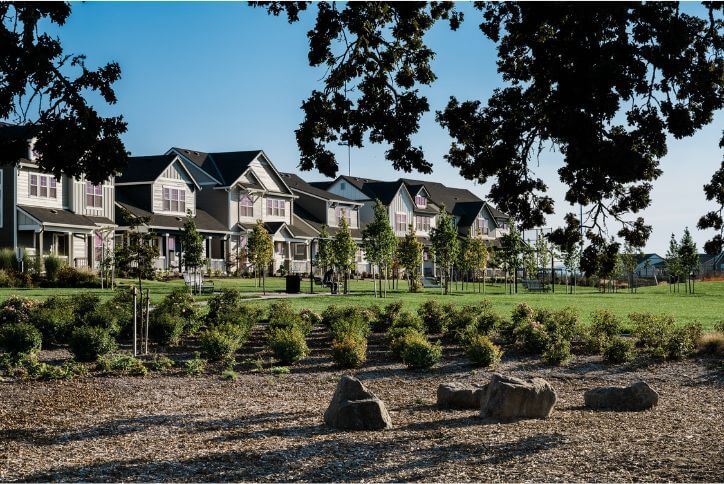 For everyone
In 2023, Gramor Development plans to break ground on the next section of the Town Center, including a new Market of Choice grocery store that will be less than a mile away from every home in Reed's Crossing. There's nothing worse than starting a new recipe only to realize you're missing a key ingredient; imagine being able to just run across the street to grab it! The Reed's Crossing Town Center is also planned to include retail, services, restaurants, coffee shops, and more, with public meeting spaces designed to inspire connection. Every visit will be an opportunity to say hello to new neighbors and discover more about where you live.

In addition, the City of Hillsboro plans to break ground on a new city park, encompassing over 14 acres, designed to include a community garden with outdoor grills and tables for entertaining, an amphitheater for events, a bouldering area with 12-foot climbing boulders, and more. And nearby, we'll be working on a new dog park with a skill-building area for our furriest residents!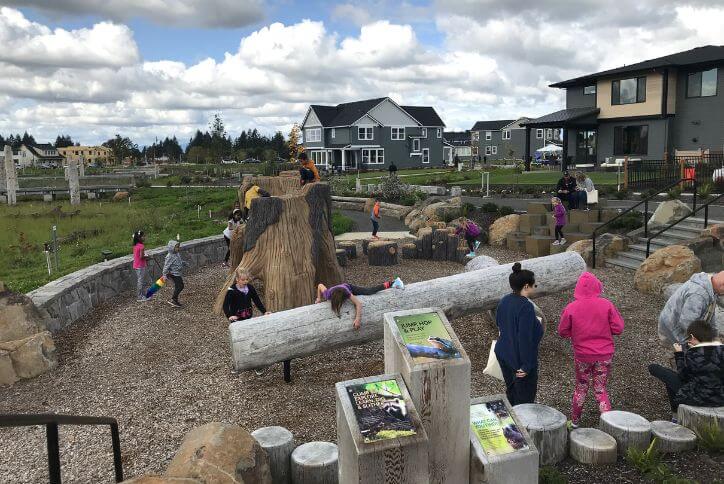 For buyers with children
Hillsboro School District is thrilled to announce the grand opening of Tamarack Elementary School for the 2023/24 school year. Located at the northeast corner of SE Kinnaman Road and SE Reed Drive, the school is designed to house 600 students, with features like a rooftop solar array, STEAM lab, think tank, large windows for abundant natural lighting, and several group learning areas. In addition to school PE, the new gymnasium and turf field will serve as resources for youth recreation in the community.

New educational playgrounds will also be created as part of the coming city park, joining the Nature Education Area to expand the list of outdoor learning opportunities at Reed's Crossing. Marked by handy signs, this playground was designed to help families learn about native habitats, including information about stormwater, wetland plants, local birds, and more. Not to mention the many little treats hidden among the play structures, like tiny wooden frogs, racoons, and snails!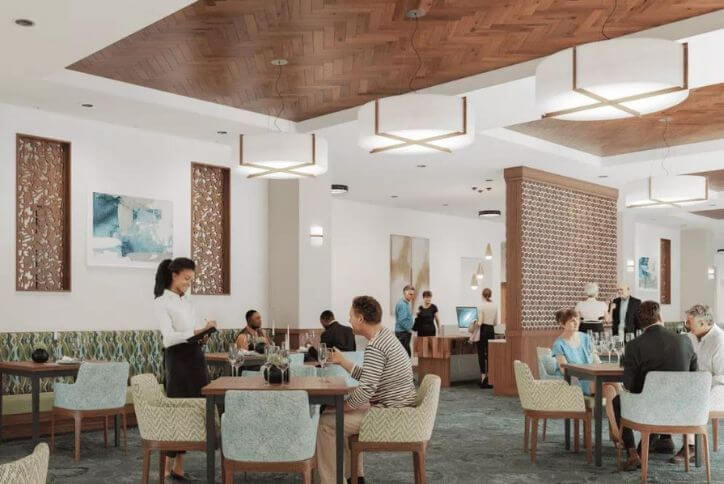 For multi-generational families and retirees
Wouldn't it be nice to have your whole family in the same community? Planned for Summer 2023, the highly anticipated completion of The Ackerly at Reed's Crossing will delight older adults looking for a new place to call home in South Hillsboro and open new opportunities for multi-generational living in the community. Located within the Town Center, next to Providence Health Center, The Ackerly will offer a variety of lifestyle options and living spaces including independent living, assisted living, and boutique-style memory care. 

Planned amenities include multiple dining venues, a theater, a library and game room, fitness and wellness spaces, a salon, a gourmet bistro with onsite chef's garden, and more. Residents will also enjoy all of Reed's Crossing's parks, paths, and green spaces, including the 23-acre Greenway that threads through the community. 

2023 housing market updates
And finally, the question on everyone's mind: What's going to happen with the housing market? We anticipate at least one new builder coming to Reed's Crossing in the next few years, and experts agree that we may see the return of greater stability and predictability in the housing market if inflation continues to ease. A report from HousingWire says that "2023 likely will become a year of long-lost normalcy returning," while the Realtor.com forecast says, "home shoppers will not face the extreme competition common over the past few years." Less competition + more choice = a win for buyers.

Are you looking for a new home in Oregon? Take a virtual tour, come by for a visit, or learn a little bit more about our residents.

* Creating an amazing community experience means getting the details right, which can sometimes take more time than we planned on. All dates & info are subject to change.
Want More Information?
Please click below to contact our team and we will be happy to answer any questions you have!
Contact Us
Categories