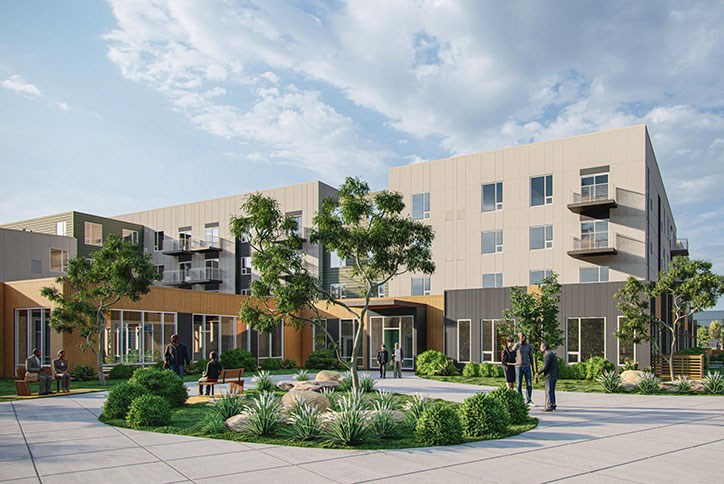 Introducing The Ackerly, a New Residential Option for Older Adults
We're excited to introduce The Ackerly at Reed's Crossing, a new residential space designed for retirees and older adults, planned to open in South Hillsboro in early 2023. Located within the planned Town Center near the Providence Health Center, The Ackerly at Reed's Crossing will offer a variety of lifestyle options, living spaces and amenities with a focus on active living and a communal experience.
"The pandemic has taught us how important it is to keep family close," said Eric Peterson, vice president of operations at Reed's Crossing. "With the addition of The Ackerly at Reed's Crossing, older adults can live near their children and grandchildren while still retaining their independence, giving everyone what they need to thrive."
Designed by Ankrom Moisan, The Ackerly will feature 182 apartment homes in total, with 89 independent living apartments, 65 assisted living apartments and 28 boutique-style memory care apartments. Planned amenities include multiple dining venues, a theatre, a library and game room, fitness and wellness spaces, a salon, a gourmet bistro with onsite chef's garden, and more. Residents will also have access to Reed's Crossing's parks, trails and green spaces, including the 23-acre Greenway that threads through the community. 
Looking forward to this new development? The interest list for The Ackerly at Reed's Crossing is expected to begin in early 2022, so be sure to sign up for our newsletter to stay up to date on all the latest.
Want More Information?
Please click below to contact our team and we will be happy to answer any questions you have!
Contact Us
Categories