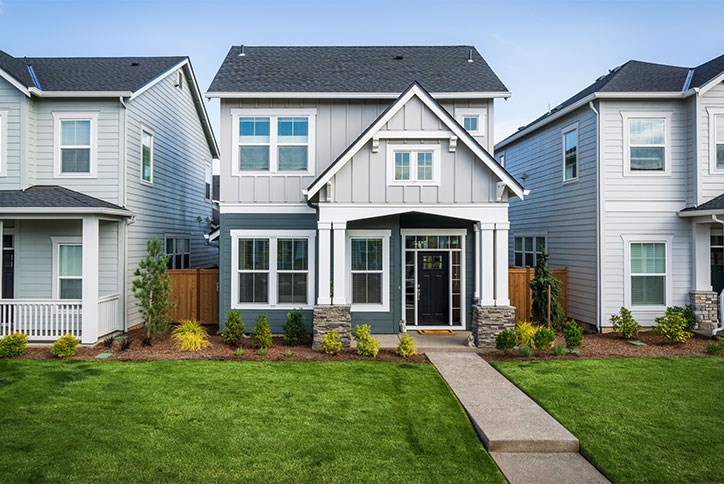 3 Ways Buying Small Can Put You Ahead
Are you looking to buy a new home and reduce your environmental impact at the same time? You may want to follow in the footsteps of many Reed's Crossing residents who are choosing to buy small-footprint homes in order to save time, money, and the environment. 

According to a recent article from The Motley Fool, taking on too much house can end up hurting you in the long run. After all, a home that's too big for your needs can lead to higher utility bills and maintenance costs (not to mention larger mortgage payments). And, a bigger home naturally has a bigger impact on the environment. So, here are 3 ways buying small can put you ahead.

Lower Maintenance = More Time for You
One of the #1 things we hear from potential homebuyers is that they want an eco-conscious, low-maintenance home. Small-footprint homes not only reduce your environmental impact, because you occupy less space, they also reduce the home's energy consumption and the building materials required, lowering your overall carbon footprint. The homebuilders at Reed's Crossing are all award-winning experts in thoughtful, intelligent design, which means a smaller home can do everything a larger home can do. You won't even miss the extra space!

Too Much Space is as Bad as Not Enough
Anyone who has ever found themselves using a spare room as the larger equivalent of a junk drawer, or lamented having too much to clean, knows the detriments of locking yourself into a home that is too big. The compact, liveable designs of small-footprint homes mean that every inch of space is maximized, so you don't need a big home or yard in order to live your best life. Not to mention that the Reed's Crossing HOA covers front yard maintenance for residents, giving you even more time to enjoy your life without worrying about upkeep. 

Live Outside the Floor Plan
One of our mantras here at Reed's Crossing is to "live outside the floor plan," encouraging a deeper connection with the neighborhood, neighbors, and the beautiful greenspace that fills the community. Residents take advantage of our myriad outdoor amenities to the fullest, chatting with their neighbors as they stroll along the winding paths & trails, walking their dogs along the 23-acre Greenway, or exploring the local parks and playgrounds. There is something for everyone here, and it will only get better as we continue to grow!

Want to learn more about the intentional design of the homes and grounds at Reed's Crossing? We're open for drop-ins Monday through Thursday from 10 am-5 pm and Friday through Sunday from 10 am-6 pm, or you can make an appointment with one of our builders to take a tour and get all your questions answered.
Want More Information?
Please click below to contact our team and we will be happy to answer any questions you have!
Contact Us
Categories