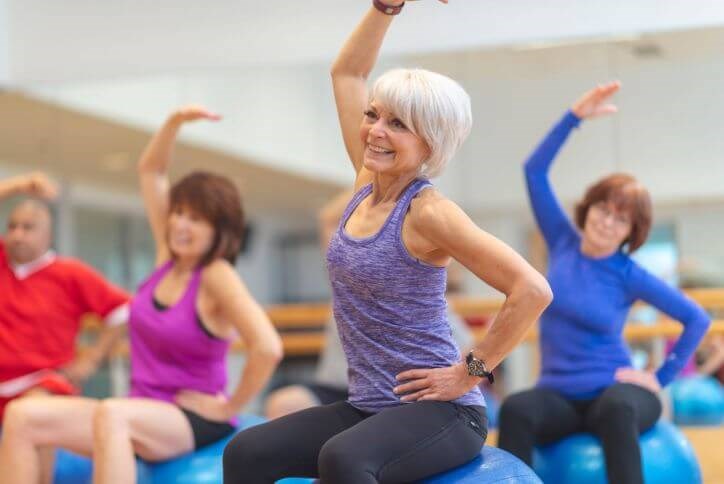 Active Senior Living in South Hillsboro: Meet The Ackerly
We are thrilled to announce the opening of the first residential space designed especially for seniors, retirees, and older adults! Exchanging the demands of homeownership for a community lifestyle, The Ackerly at Reed's Crossing offers an amenity-rich, resort-style way of life with a particular focus on active living. Located in the Town Center close to all the proposed shops, grocery, restaurants, and convenient services, The Ackerly offers a variety of options including independent living apartments, assisted living apartments, and boutique-style memory care apartments.
Right next door, Providence Health Center - Reed's Crossing is home to primary and urgent care for all ages as well as nutritionists, physical therapists, mental health specialists, and more. Inside the same building, Active Wellness Center features indoor and outdoor pools, a therapy whirlpool, fitness classes, and lifestyle programs — a great opportunity to enjoy low-impact exercise options like water aerobics, yoga, Tai Chi, or Pilates.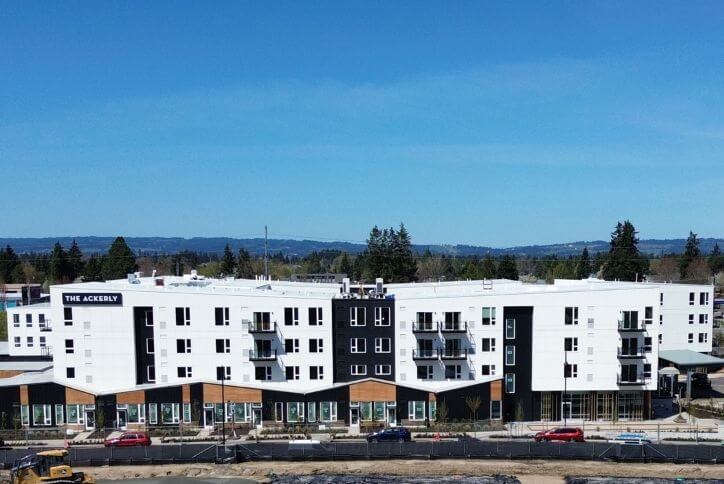 What to look for in a 55+ retirement community
Today's older Oregonians aren't wrapping up their life's journey — they're seeking a new adventure. There are many things seniors consider when looking for a place to settle during their golden years, but perhaps the most important is: "Can this community support the way I want to live?" 
Frequently-asked questions include: 
Are there opportunities to get out and

socialize

? 

Is the area

walkable

, with paved sidewalks for those who use a cane, walker, or wheelchair? 

Is there public transit nearby that you can take to see your loved ones? 

Is there easy access to doctors, a pharmacy, and a hospital? 

Are there grocery stores, shopping, and restaurants close by? 
For The Ackerly at Reed's Crossing, the answer to all of the above is a resounding yes!
Senior living in Hillsboro, Oregon
For nearly 50 years, Leisure Care has been reimagining senior living in Oregon and across the country. During that time, 38 of their communities have received "Best Senior Living" accolades from U.S. News & World Report. From hospitality-based care to signature programming, Leisure Care's approach to well-being goes beyond the basics, with innovative ways to help seniors rediscover, reinvigorate, and even reinvent themselves. Every Leisure Care community is built around the idea that a life filled with joy and purpose focuses on five elements: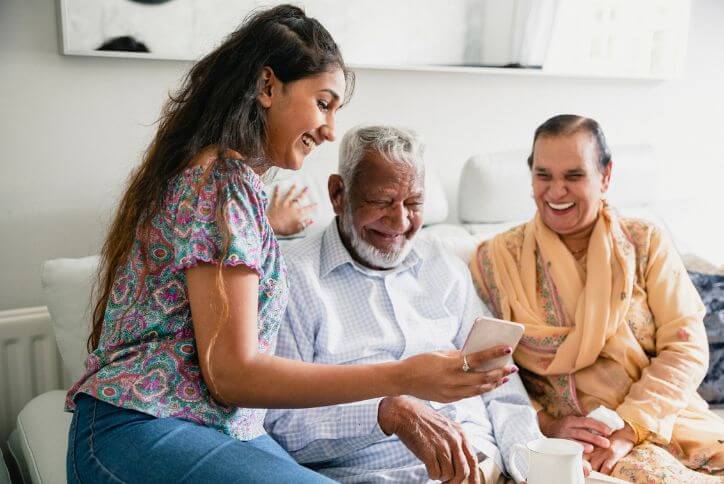 Physical
PrimeFit instructors and fitness centers work with each resident to improve strength, mobility, and balance. This individualized approach, partnered with focused nutrition and therapies, has helped residents attain their fitness goals, walk grandchildren down the aisle, and even run a 5k!
Mental
Leisure Care communities proudly offer programs that strengthen mental health. Here, you'll discover a supportive and stimulating lifestyle through signature programming like BrainHQ by Posit Science, shown to improve cognitive health through 29 scientifically-backed brain training games and personalized programs that help keep you sharp and focused.
Emotional
Many artists, writers, poets, and community collaborators call Leisure Care communities home. Through lifestyle programming, residents have the freedom and space to create art and experience culture through events like resident art shows, writer workshops, and poetry readings.
Social
Dynamic activity calendars, resident-run clubs, and travel experiences come together to create a strong sense of community where meaningful connections are cultivated. You can trust that there will always be something fun and social to do at a Leisure Care community!
Communal
From food and school supply drives to mentorship opportunities, Alzheimer's awareness events, and fundraisers, giving back is part of life in a Leisure Care community.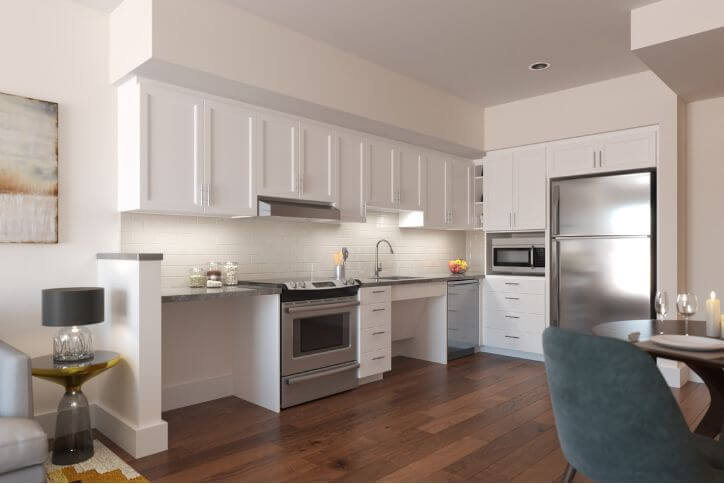 Think outside the floor plan
In addition to all of this, residents of The Ackerly at Reed's Crossing have access to the wonderful amenities our master-planned community has to offer, from the parks, paths, and pavilions that sit outside their door to popular events like Swing into Spring or HalloReed's, beloved by grandkids. Our residents tell us they've found it easy to meet new people (and their dogs). And, since everything within Reed's Crossing is less than a mile apart, most of what you need will always be close by.
Interested in moving into The Ackerly at Reed's Crossing? Come by for a visit and be sure to sneak a peek at what's in store for our blossoming community.
Want More Information?
Please click below to contact our team and we will be happy to answer any questions you have!
Contact Us
Categories