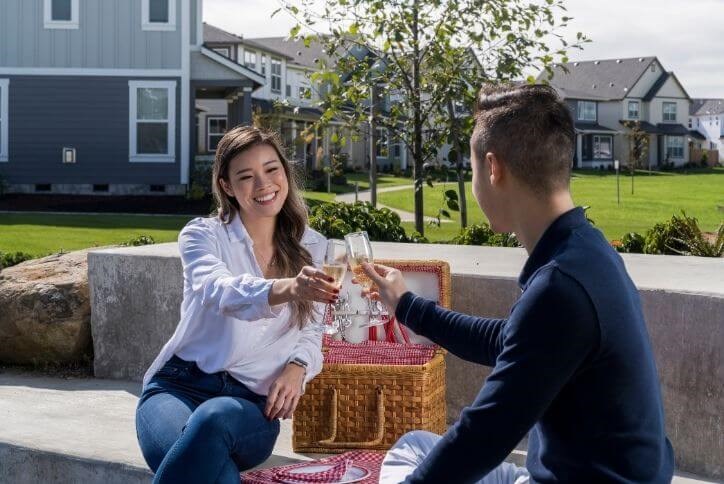 Discover These 5 Stunning Oregon Wineries
Oregon Wine Country is known for producing some of the finest wines in the world (glass of Pinot, anyone?). But not only do our vineyards grow great grapes—they also create some stunning views. Of course, most Oregon wineries are pretty, but we've picked five with exceptionally gorgeous vistas to inspire you to get out and get tasting!

Cherry Hill Winery: In the Eola-Amity Hills west of Salem, Cherry Hill produces premium Pinot Noir on a beautiful 150-acre estate with a vineyard, cherry orchard, and small lake.

St. Josef's Winery: St. Josef's is a large European old world styled winery and one of the first 25 in Oregon. Take in the unique architecture while enjoying one of their many varietals.

Sarver Winery: Specializing in small-lot production of fine Willamette Valley wines, from a vineyard with unsurpassed views out over the valley.

Willamette Valley Vineyards: The newly-remodeled tasting room at Willamette Valley Vineyards offers delicious food pairings to go along with the sweeping views and fine wines.

Tyee Winery: Tyee makes certified organic wines with a vineyard located on a century-old family farm, surrounded by heritage fruit trees and criss-crossed with nature trails.

With multiple parks connected by trails and close proximity to tons of natural beauty, Reed's Crossing takes recreation seriously. Make an appointment or stop by our Welcome Center today to learn how our community stays active.

Want More Information?
Please click below to contact our team and we will be happy to answer any questions you have!
Contact Us
Categories