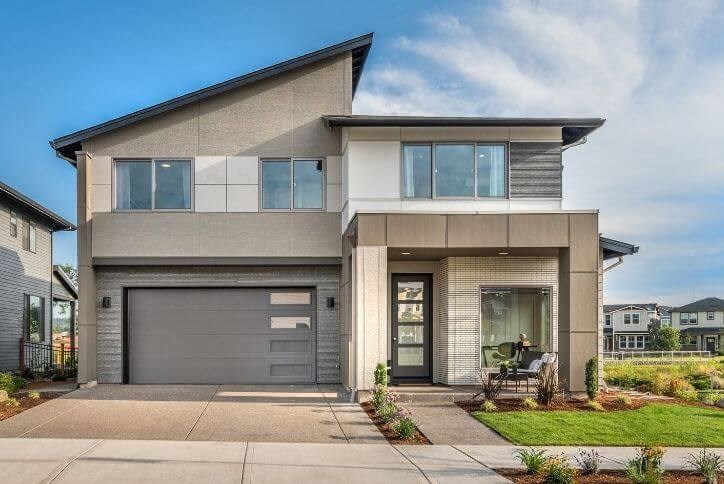 The Pros & Cons of Main Floor Living
Is main floor living the biggest trend of the year? Once marketed mainly to empty nesters, these flexible floor plans have been gaining in popularity over the past decade. In fact, due to the versatility they offer, two-story homes with a primary bedroom on the first floor have proved to be more popular than single-story homes, outselling the latter by two to one. 

What is main floor living?
Once referred to as "master on the main," these floor plans are designed so that everything you need is on the ground floor of your home, including the primary bedroom, bathroom, living room, dining room, and kitchen. Gregg Hughes, vice president of sales & marketing for Brookfield Residential, recently told the Washington Post that demand for a first-floor primary suite is growing among all demographics.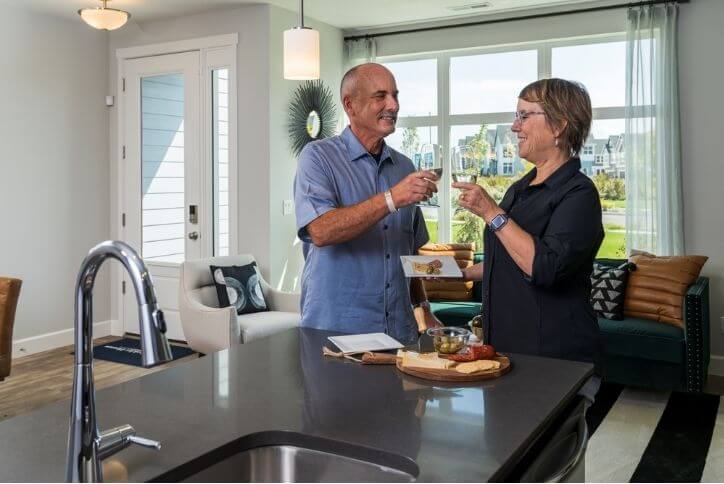 Pros & cons of main floor living
Buyers tend to gravitate toward homes with the primary bedroom on the first floor for a variety of reasons. The main one is physical: as we age, it may simply become more difficult to navigate stairs. But there are myriad other reasons that main floor living is so popular, including proximity to frequently-used spots like the kitchen or outdoor spaces — just a few steps away from enjoying your morning coffee outside! 

Convenience & accessibility
With a floor plan designed for main floor living, everything you need is just moments away, so you don't have to worry about going up and down stairs. This plan is perfect for those who live with aging family members, or anyone who cannot safely navigate a flight of stairs. Several homebuyers at Reed's Crossing told us they chose a home with main floor living so they can spread out downstairs while hosting their children and grandchildren upstairs, giving everyone their own space to enjoy. This floor plan is also perfect for pets who need a bit more TLC. With less space between the bedroom and the yard, you'll have fewer accidents to clean up — and their little hips will thank you when they don't have to walk as far to snuggle.

Eco-conscious small footprint design
In comparison to a single-story home, multi-story small-footprint homes take up less space on your lot, allowing for a more eco-conscious design. Small-footprint homes not only reduce your environmental impact, because you occupy less space, they also reduce the home's energy consumption and the building materials required, lowering your overall carbon footprint.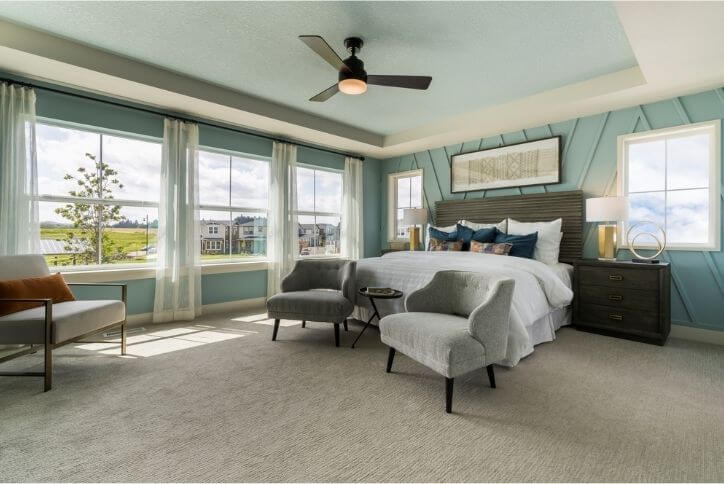 Proximity to common areas
When your bedroom is on the same floor as the main shared rooms of the house, it may be difficult to muffle noise when your family members are cooking up a storm in the kitchen or playing video games in the living room. However, thanks to the layouts of these floor plans, family time is never too far out of reach. So, depending on your lifestyle, close proximity to common areas could either be a pro or a con.

Flexibility & versatility
For those who work from home, a multi-story home with the main bedroom downstairs can help separate your living area into "home" and "work" spaces, which can greatly benefit your mental health. Similarly, those who entertain frequently may prefer to give their guests extra privacy by sleeping them away from the bustle of daily life. Some of our residents say that main floor living plans are great for families with a college student who frequently visits home. You can easily turn the ground floor bedroom into an office when they're at school, then transform it back to a bedroom when they come home to visit. 

Popularity & resale value
Boomers and Gen X currently make up nearly 42% of the population. As they continue to grow older, it is logical that homes with main floor living will grow more popular. Therefore, it makes sense that homes with a bedroom on the first floor will see better resale opportunities, as they may offer a wider appeal than homes without.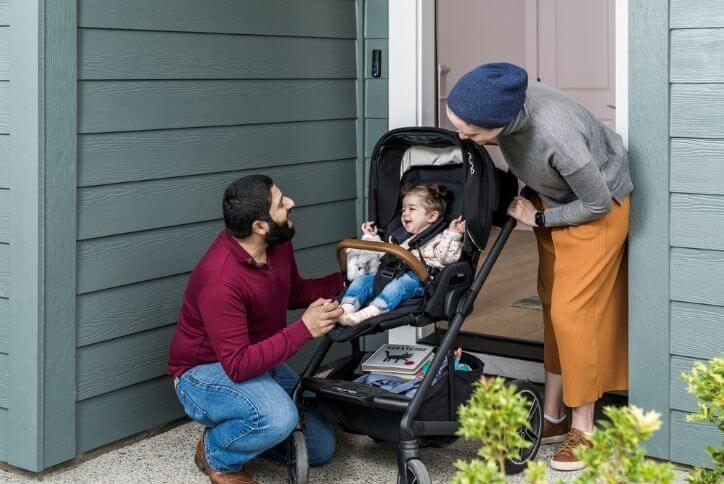 A spread-out household
Unless you love the idea of getting a workout in the middle of the night, those with small children may find that having their primary bedroom on the main floor is not ideal. Even with the help of tech like baby monitors, parents may find it easier to sleep on the same floor as their kids. (Though this 'con' will likely become a 'pro' once they reach their teenage years!)

Homes with main floor living
If you're looking for a home designed for main floor living in Oregon, you've come to the right place! The homebuilders at Reed's Crossing offer a wide variety of floor plans, from a modern Japanese style to a classic Craftsman look. Click here to see available floor plans, or contact a builder to schedule a visit in person.

Want to learn more about our new home community in South Hillsboro? Take a virtual tour, meet some of our residents, or sneak a peek at what's in store for the future. 
Want More Information?
Please click below to contact our team and we will be happy to answer any questions you have!
Contact Us
Categories