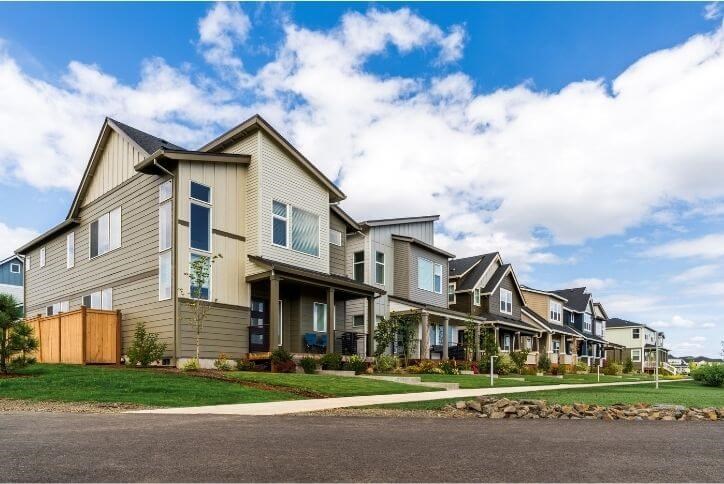 5 Reasons This is Not a Real Estate Bubble
Online searches for questions like "Are we in a housing bubble?" or "Is the housing market going to crash?" have seen a huge increase over the past year, according to Google Search. And in the past few months, we've received a number of comments and messages from home shoppers who love our community, but say they are "just waiting for the real estate bubble to burst." Unfortunately, those who are waiting to buy a new home may end up disappointed – because experts agree that the U.S. is in a housing boom, not a bubble.

Why are home prices rising?
According to Vox, "prices are rising primarily due to low supply. That's paired with the demographics of the nation, which predict a huge surge in demand as millennials age into the prime homebuying years. As the National Association of Realtors has reported, millennial buyers make up the largest share of homebuyers at 37 percent. Having overtaken baby boomers as America's largest generation in 2020, it's no surprise that, as they reach the age when people generally begin buying homes, there would be a sharp increase in demand."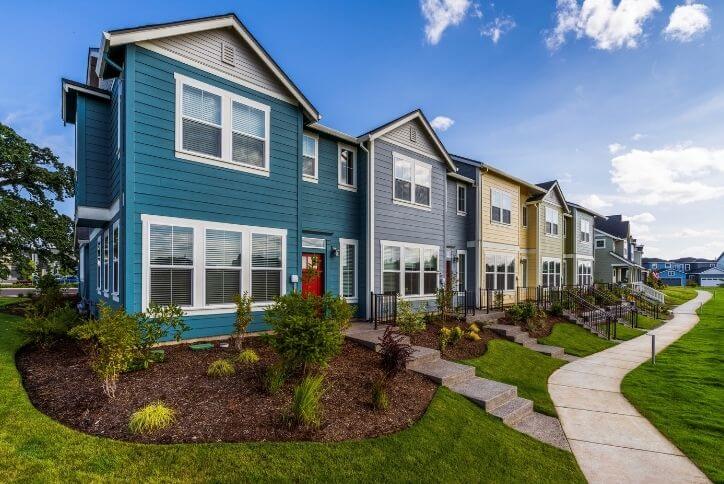 How did Covid affect the housing market?
CNBC points out that the U.S. housing market has actually benefited from the Covid-19 pandemic. During the pandemic, home prices have climbed at a record pace, with a 23.4% year-over-year increase. CNBC real estate correspondent Diana Olick said, "A bubble tends to be something that's inflated and could burst at any minute, and that's not really the case here." They cite the main cause for current housing demand as low mortgage rates; at the start of the pandemic, the 30-year fixed-rate mortgage rate sat at 3.45%. By July 2021, that number had dropped to 2.87%.

Is the housing market going to slow down?
Fortune's finance and housing writer says although the market may be starting to slow down, it's not likely to crash. "Since bottoming out this spring, the number of U.S. homes for sale is up 31%. That has coincided with a 20% drop in the share of sales that involve bidding wars and a leveling off in the rate of home appreciation. The data is pretty clear: The housing market is slowing, but don't mistake it for a crash."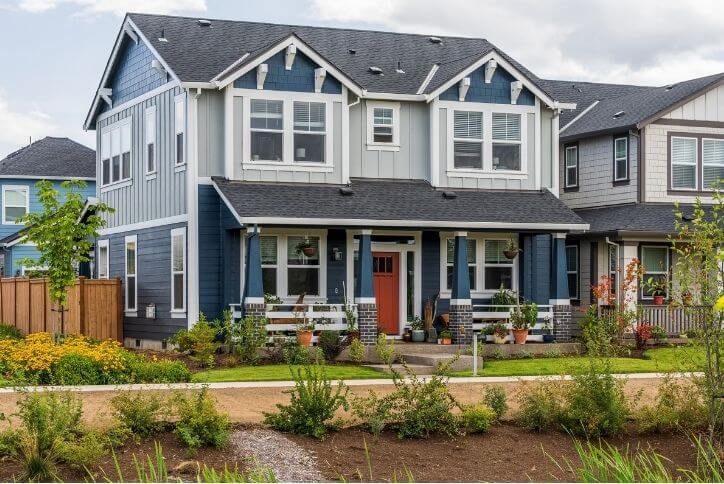 Will the housing market crash soon?
Forbes has reported that average home prices "are at a record high and show little signs of cooling off." Some shoppers are worried that the market will end up crashing, similar to the 2000s – and some are even hoping for a crash, which they believe will drive prices down. But, as Forbes explains, "today's strong housing market is radically different and far healthier." And, though it seems like prices are high right now, the article points out that "homes are at their most affordable in more than a generation. Mortgage payments for the median U.S. home have not been this low as a percentage of household income since at least 1984." 

Is now a good time to buy a home?
Zillow expects home values to grow 11.7% between August 2021 and August 2022. Chris Glynn, an economist at Zillow, describes the housing market as transitioning from "white hot" to "red hot." Additionally, the number of completed existing home sales this year is expected to be higher than previous estimates, exceeding 5.9 million sales in 2021.

So if you've been waiting to buy a new home, you may not want to wait much longer. 


Want to learn more about our new home community in South Hillsboro? Take a virtual tour, schedule time to chat with a builder, check out our growing selection of home styles, or take a peek at what's in store for the future. 
Want More Information?
Please click below to contact our team and we will be happy to answer any questions you have!
Contact Us
Categories