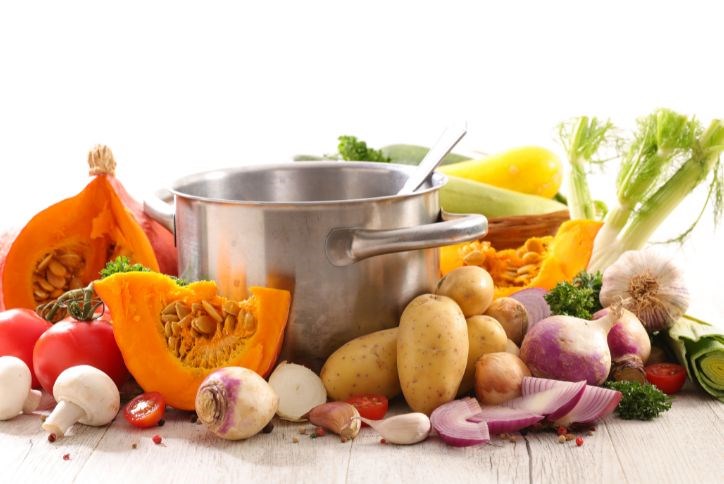 6 Cozy Soups to Get You Through the Winter
Fall has arrived in the Pacific Northwest, which means gray skies, rainy days, and life at a slower pace. So we've gathered 6 extra-cozy soup recipes to help ward off the chill. Whether you're tuckered out from a day of playing in the park, working out at the local gym, or shopping for a new home, these quick and easy soup recipes will warm you up on a cold night!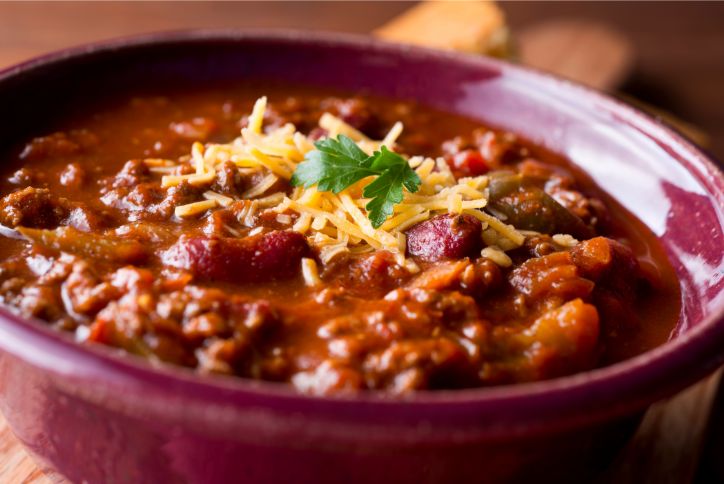 Vegetarian Chili
From Cookie + Kate
When it's cold outside and all you want is comfort food, this vegetarian chili recipe may fit the bill – plus, the leftovers taste even better the next day! Described as "a hearty meatless option that carnivores will enjoy," it can be used to feed a crowd (or just you, as it freezes beautifully!)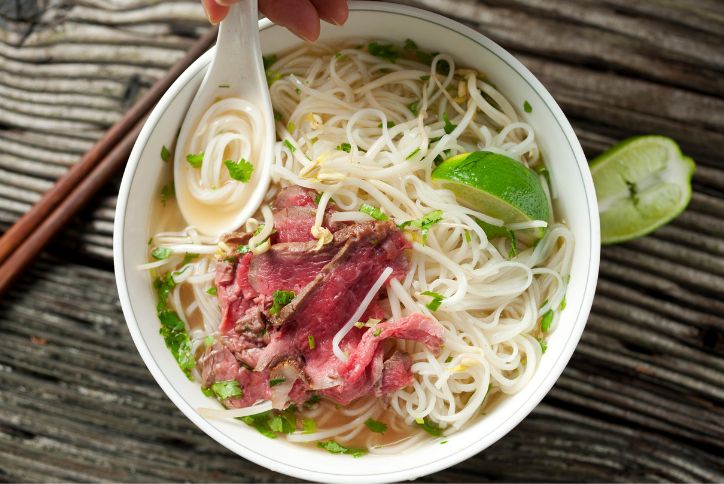 Homemade Pho
From Gimme Some Oven
A winning pho recipe all boils down to its broth (see what we did there?) In traditional Vietnamese cooking, the broth is typically simmered for hours to create a rich, layered blend of flavors. This recipe features a shortcut that uses store-bought beef stock as the base instead, so it can be ready in as little as 45 minutes.


Masoor Dal
From Padma Lakshmi
Described by Padma as her "go-to comfort food," every Indian family has their own version of this dish. Masoor dal is the Hindi/Urdu name for red split lentils (sometimes called pink lentils). Unlike many legumes, masoor dal requires no pre-soaking and cooks quickly to create this warming, flavorful dish.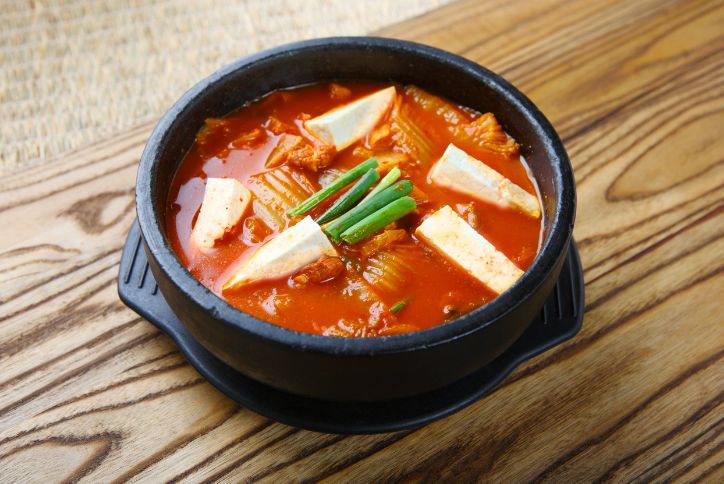 Kimchi Jjigae
From Cooking with Kimchi
Kimchi jjigae (aka kimchi soup) is such a staple in Korean households that it is typically eaten at least once or twice a week. Made with kimchi, a sort of Korean 'sauerkraut' made from fermented vegetables, it's a warm, hearty soup – if you can handle spicy food, we think you'll love kimchi jjigae.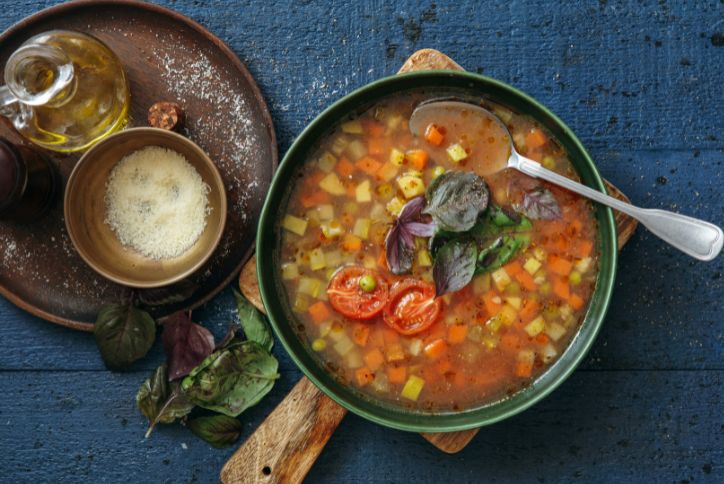 Minestrone Soup
From Food Network
A classic Italian dish, minestrone can be made with meat or vegetarian, and is a great vehicle for getting more veggies in your diet. The soup was initially made by combining small bits of veggies and ingredients leftover from previous meals, so as not to waste food, which made it cheap but very filling. It's easy to make and full of flavor – just add crusty bread to make it a meal.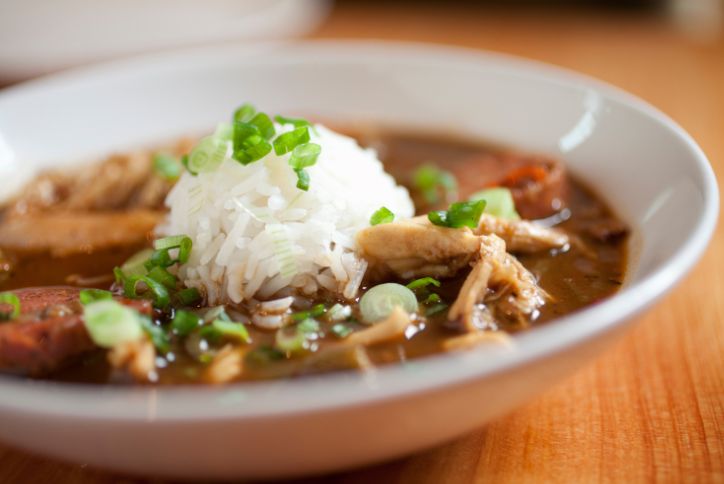 Gumbo
From Serious Eats
There are probably hundreds of recipes for gumbo, but they all have one thing in common according to the Serious Eats blog: First, they're thickened and flavored with a roux—a paste of flour cooked in fat—that's grown toasted and dark. They also share an aromatic base, known in Cajun and Creole cooking as the "holy trinity," of diced onions, green bell pepper, and celery. Some add meat, some keep it vegetarian, some use okra, and some even add tomatoes. But it's always delicious!
Looking to upgrade your kitchen for some epic soup adventures? Take a virtual tour from the comfort of your sofa, or stop by for a visit today. 
Want More Information?
Please click below to contact our team and we will be happy to answer any questions you have!
Contact Us
Categories