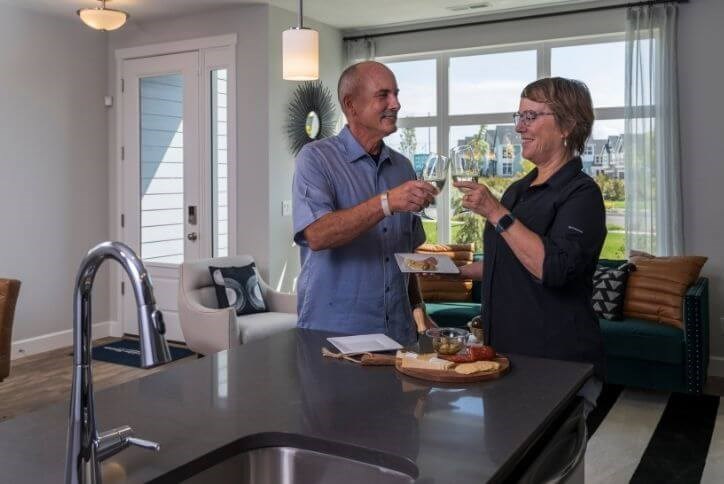 5 Tips for Practicing Gratitude
Focusing on what went well (rather than what didn't) is a seemingly small attitude change that can make a big difference. Science backs this up: people who practice gratitude have higher self-esteem, are healthier, sleep better and exercise more. Ready to try it out? Here are five simple ways to get started practicing gratitude:

Set aside five minutes at night: Use this time to think of one — or more — great moments from during your day.

Set a gratitude alarm: Set an alarm that prompts you to spend 60 minutes feeling appreciation.

Journal: Or, pen and paper to track the goodness in your life. (You can use the notes section in your phone, too!)

Use a calendar: Jot down what you're grateful for on a wall calendar, digital calendar or your planner.

Say thanks: Write a thank you note to someone who's made a difference in your life.
Are you interested in learning more about our friendly, new home community? Stop by our Welcome Center and one of our community representatives will be happy to answer all your questions.
Want More Information?
Please click below to contact our team and we will be happy to answer any questions you have!
Contact Us
Categories