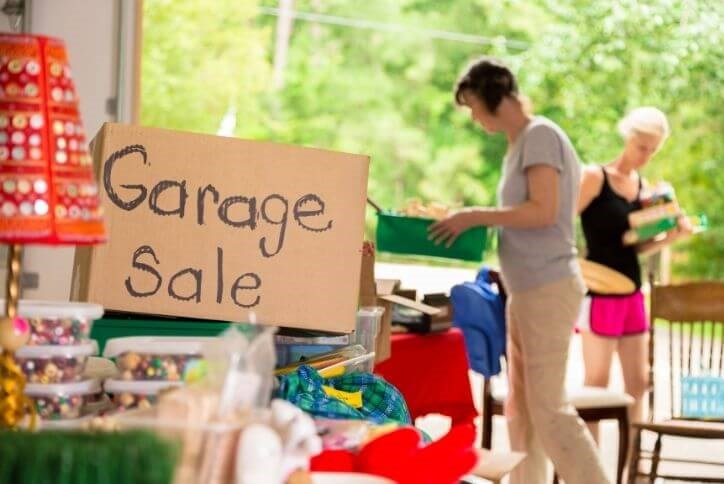 Earn Extra $$$ with a Virtual Garage Sale
If you've decluttered your home as part of your quarantine therapy and you're wondering what to do with all that unwanted stuff, don't head to Goodwill just yet. Did you know that there's a huge market for second-hand items online? Think you don't have anything worth selling? Think again! A quick tour of your garage, basement, or closets will probably have you stumbling across items that you've forgotten you even owned. From iPods to baseball bats, you can find a digital marketplace ideal for all your gently-used stuff. Here are a few of our favorites.


1. VarageSale,
This clever app/website was started by a busy mom and lets you post items you're looking to sell in your area. It's easy to list lots of items at once with just a picture, a price and a short description. A quick pic, short description, and your asking price is all you need, so you can go on a serious listing spree in just a few minutes. It's fantastic for listing a bunch of items one after another, so if you've got a whole garage full of goodies to unload, this is your best bet.
2. Poshmark
For all your luxury clothing items, Poshmark is the solution. There's a huge market for purchasing previously owned designer goods, and this is the perfect place to sell those gorgeous cocktail dresses, timeless handbags, and posh pumps you won't be needing for your new working-from-home lifestyle.
3. Chairish
There's finally an elegant platform for consigning your expensive vintage and previously-loved furniture and décor. It's beautifully designed and easy to navigate. Abstract oil paintings, Swedish armchairs, hand-painted French desks, and intricate Persian rugs are all sold at here.
4. Facebook
If the word "app" is throwing you off, Facebook is great for moving used items in a hurry, Facebook is packed with pages full of local people buying and selling. Head to Facebook, either on your phone app or web browser, and in the search box at the top of the page, just type the name of your city or county along with the words "buy and sell."
5. Shpock
Shpock is a lot like Craigslist focusing almost entirely on neighbors patronizing neighbors. It's designed to take the shipping and handling out of the equation by focusing on local sales. Those hard to ship items like bikes, couches, and TVs are great for Shpock. You can even sell your car here!
Want More Information?
Please click below to contact our team and we will be happy to answer any questions you have!
Contact Us
Categories