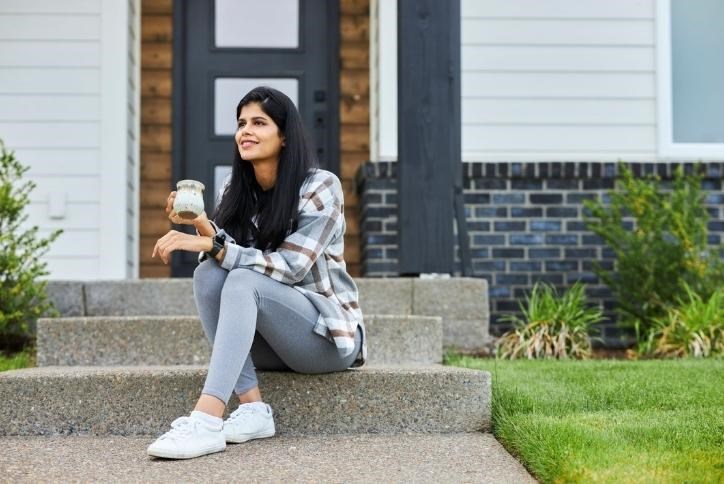 5 Costly Mistakes First-time Homebuyers Experience
When you begin your home search, you'll quickly start to realize just how many decisions go into prepping for, searching for, and purchasing a new house. We get it – it can feel like an overwhelming process, especially when it's your first time. Fortunately, you can learn from those who went before. Here's how to avoid the five biggest mistakes that first-time homebuyers tend to make.

1. Get pre-approved before you start looking
In today's market, in which there are still more buyers than there are available homes, you'll want to make sure your financing is in place before you begin to tour homes for sale. That way, when you do discover your perfect place, you won't have to scramble to find a lender or get a preapproval. Being ready to make an offer as soon as you find your dream home is crucial, especially when there will likely be other offers on the table.
If this is your first time looking for a home, it's easy to get caught up in "what ifs" and start bookmarking homes outside your price range. Experts unanimously recommend against this, as it can lead you on an emotional rollercoaster if you fall in love with a home only to realize that you can't actually afford the monthly payment. Keep in mind that your initial mortgage approval estimates may be quite different from what you can comfortably spend, since there's often a disparity between debt-to-income ratio and monthly expenditures.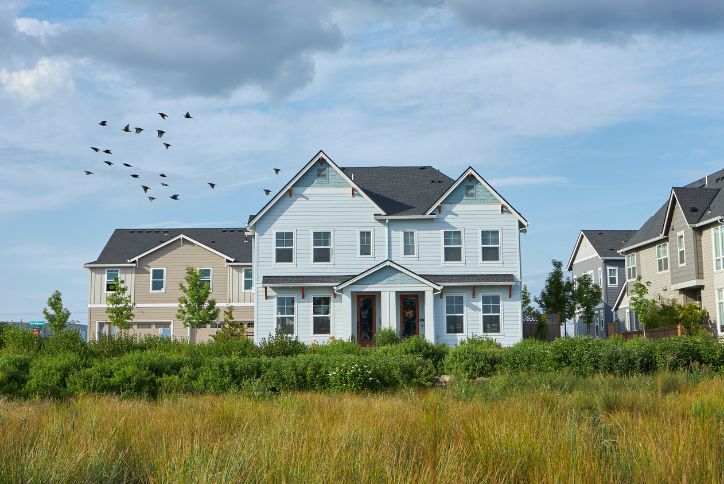 2. Look into homebuyer assistance programs
You wouldn't say no to free money, would you? There are many homebuyer assistance programs available, including help with down payments or closing costs. They're awarded on the local, state, and federal levels, or by charitable and housing foundations across the United States.
Some government-insured loan programs are specifically designed for those who may not have perfect credit or have trouble saving up a down payment, including FHA loans, VA loans, and USDA loans. Be sure to check into these options, or ask your lender if you qualify.
In addition, remember the old adage "you don't know what you don't know." If you need help figuring out what your homebuying journey might look like (and who doesn't?), you can often find free local classes on topics ranging from general homeownership to financial planning. If you're looking at Reed's Crossing, a great place to start is by getting to know the homebuilders.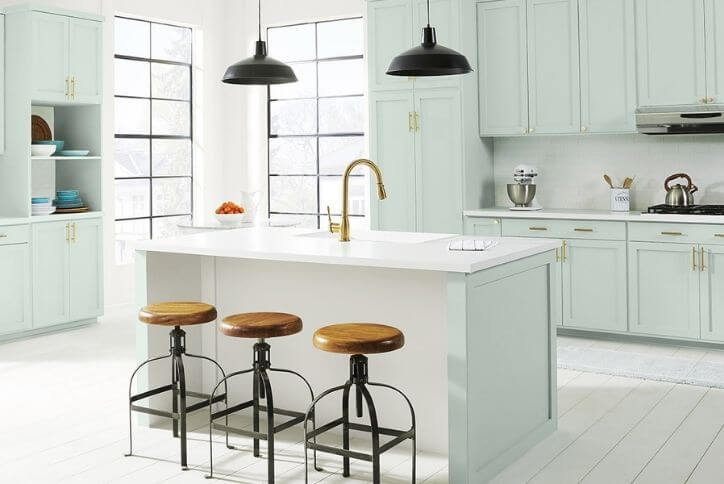 3. Learn about the hidden costs of owning a home
While it may seem worthwhile to drain your savings for the perfect home that checks all your boxes, it could end up hurting you in the long run.
You might see the estimated monthly payment on Redfin and think, "Sweet, I can handle that." But homeownership comes with more costs than just your mortgage payment. In addition to your regular monthly expenses – like groceries, internet, and gas for your car – you'll want to factor in things like repairs, maintenance, utilities, mortgage insurance, homeowners insurance, hazard insurance, and so on. You may also need to invest in items you never had to consider as a renter, such as a lawnmower to keep your yard tidy. (Or, choose a community like Reed's Crossing, where front-yard maintenance is covered by your HOA).
When estimating costs, a good place to start is by talking to friends and family who own homes in the area. Then, apart from monthly expenses, you'll also want to keep in mind the funds you'll need for moving and other upfront costs. Factor in the cost of a moving company or, if you're handling it yourself, renting a moving truck or purchasing boxes and packing supplies. If you are buying a resale home, you may also have renovation or repair plans before you move in, like painting or updating fixtures.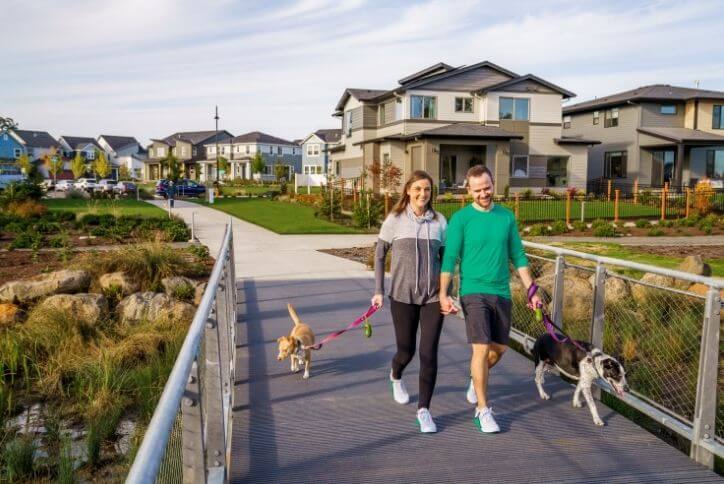 4. Don't skip home inspections
There are a lot of moving parts when you purchase a home, and it may seem tempting to save time, energy, and money by skipping inspections. However, this could end up costing you down the line. The last thing you want after buying your first house is to discover a crumbling foundation, a leaking roof, or a collapsed sewer line. (Yet another reason that new construction is seeing a big boost these days!)
Home inspections look at the condition of a home and its systems, and can help uncover issues or simply make you aware of repairs and maintenance that may be needed (both immediate, and over time). You may have to schedule a few different inspections, such as testing for radon or mold. It is not uncommon for inspections of older homes to reveal problems like structural damage or electrical malfunctions. A home inspection may also reveal if the previous owner made additions or renovations that are not up to code, helping you foresee issues that could affect your taxes and insurance.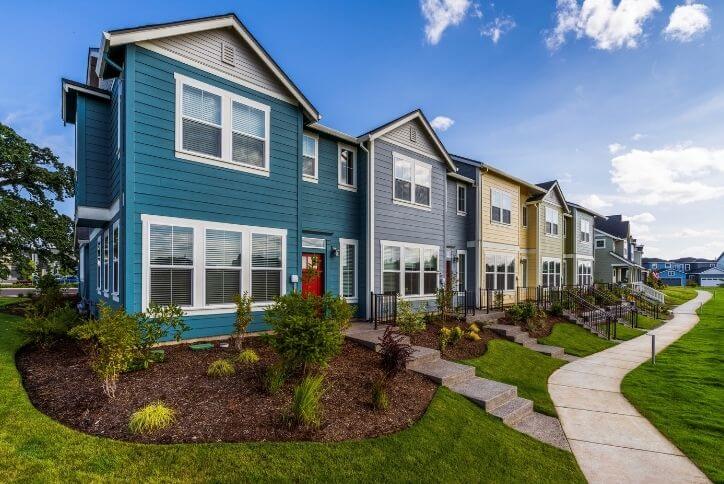 5. Spend time in your new community
Being a part of a community is fundamental for a healthy lifestyle. It doesn't matter how perfect a home may be; if you're not comfortable in the neighborhood, you have to move on.
At Reed's Crossing, we offer a variety of ways to get to know the area:
If you prefer to explore on your own, use our self-guided tour to see model homes, learn about the builders, explore the Greenway, visit our parks, check out the new elementary school, see how the Town Center is taking shape, and more.
Or, attend a community event to get to know us and meet your future neighbors.
Experts recommend visiting your potential new neighborhood a few times, during the day and the evening, to get a multilayered experience. Our parks and model homes are open every day, so you'll find plenty to explore no matter when you visit!
Looking for new homes for sale in Oregon? Take a virtual tour from the comfort of your sofa, or stop by for a visit today.
Want More Information?
Please click below to contact our team and we will be happy to answer any questions you have!
Contact Us
Categories