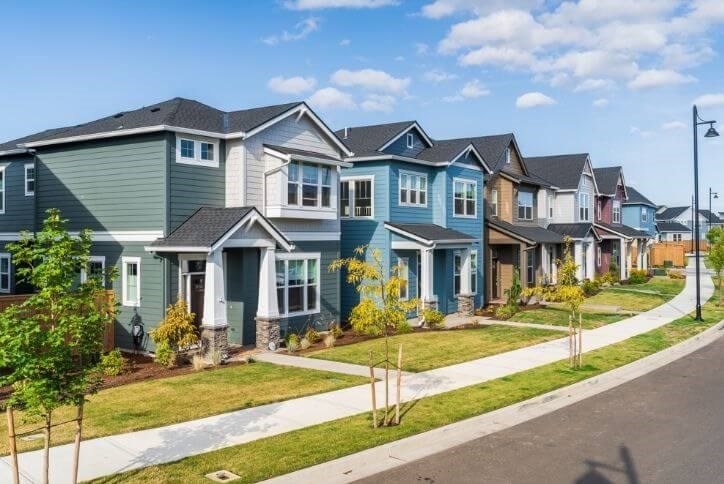 What Not To Do When Buying a Home
If you're in the market to buy a home, you'll hear a lot of advice. Unfortunately, some of it will be bad – or at the very least, outdated and no longer relevant. So, in celebration of our final blog of 2021, read on for the worst pieces of "advice" we've heard this year, why they are wrong, and some insights on what you should do instead. 
"Just wait until prices start going down."
While nobody can predict the future, experts agree that we are not in a housing bubble. Considering that housing supply remains limited and homebuying activity is still high, prices are not likely to drop anytime soon – and, if you do wait, you may miss out on current mortgage rates. Which means even if the listing price is lower, you could end up paying more in the long run. 
"You need 20% down to even think about buying a home."
This is an outdated piece of advice that many real estate brokers are constantly fighting against. According to Bankrate, "while a 20 percent down payment does help you avoid mortgage insurance, many buyers today can't put down that much money." According to the National Association of Realtors, the average down payment is 12 percent, or 6 percent for first-time buyers. If you're looking to buy a new home, you might consider an FHA loan, which allows borrowers to finance homes with down payments as low as 3.5%, or a VA loan, which can be a good option for active or retired members of the military and their families. In addition, be sure to check if your state offers housing assistance programs; many states have programs aimed at first-time homebuyers in particular.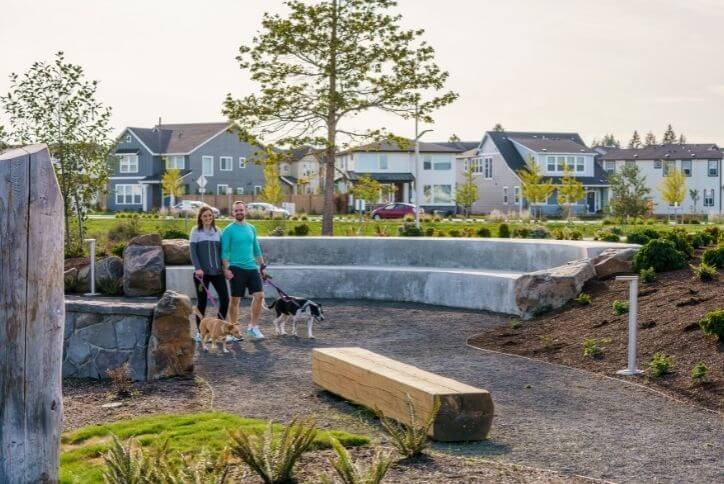 "Start your home search before applying for a mortgage."
It's tempting to start poking around on Zillow or Redfin right away, and naturally you'll be excited to tour any potential homes in person. But if housing inventory is tight, there are going to be more buyers than there are homes. And in a competitive market, you'll find it extremely difficult to get an offer accepted without mortgage pre-approval. If there are other offers on the table, yours will automatically fall to the bottom. 
"It doesn't really matter what lender you choose."
This is a big mistake that first-time buyers often make, either because they don't know better or they are too excited to get started. But when you don't compare offers, you could be leaving money on the table. Experts at Bankrate recommend shopping around with at least three different lenders, as well as a mortgage broker. They also point out the importance of getting your rate quotes all in the same day, since rates can change rapidly. 
"Use an out-of-state mortgage lender if they're cheaper."
When looking at mortgage lenders, you may find out-of-state companies that offer lower rates than you've found in your area. Great way to save some extra dough, right? Not necessarily. Working with a lender in your area ensures they are familiar with local laws and any quirks in the process. Since an out-of-state lender will likely need time to familiarize themselves with the requirements in your area, it could lengthen the amount of time it takes you to close. A better bet is to ask your financial advisor or a local real estate agent that you trust for their recommendations in your market. 
"Choose the home, not the neighborhood."
One of our residents, who also happens to be a real estate broker, wrote a whole blog about this common piece of bad advice. Instead of focusing solely on the home, he encourages shoppers to explore the surrounding areas and walk through the neighborhood at different times of day. Are there nearby parks for the kids, and paths and trails to walk their dogs? Is there enough open space for a stress-relieving walk or run at the end of a long day? Will there be shops and restaurants nearby? Once you bring in this element, many homebuyers suddenly realize that a home they thought was perfect may not be right after all.
"Go ahead and buy your new furniture right away."
After finding your new home, it's tempting to keep spending – after all, you have to furnish it, right? But making too many large purchases at once can have a negative impact on your credit and put your closing in jeopardy. To be safe, don't open any new credit cards, take out new loans, or make other large purchases until after closing day. 
"Trust the process – you don't need to know everything." 
We get it – buying a new home is thrilling. But it's also one of the biggest purchases you'll ever make, and that's why smart shoppers start planning well in advance. Depending on your individual situation, it can take a while to save up for a down payment – not to mention other costs you may not be expecting, from inspection fees to mortgage insurance. Don't be afraid to ask every single question you can think of. And if you don't understand something, ask for it to be explained as many times as you need. Buying a home is a big deal, and you should feel totally comfortable as you go through the process. 
Want to learn more about our new home community in South Hillsboro? Take a virtual tour, schedule time to chat with a builder, check out our growing selection of home styles, or take a peek at what's in store for the future. 
Want More Information?
Please click below to contact our team and we will be happy to answer any questions you have!
Contact Us
Categories