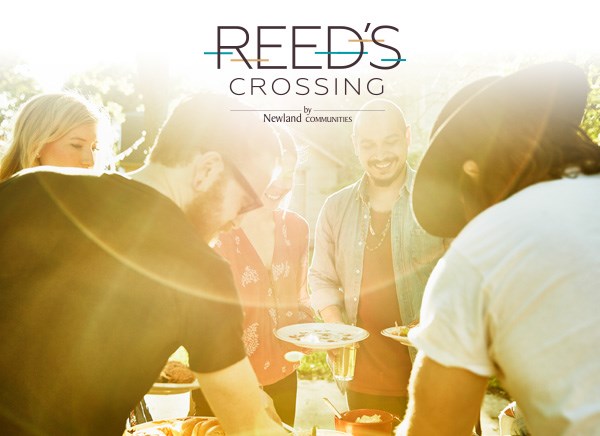 Live Your Most Authentic Life
While we are excited for our full site to launch in early summer, until then you can explore a little taste of what Reed's Crossing has to offer by visiting our microsite. We're busy designing an active and diverse community that all stages of life are sure to love and we can't wait to share it with you!
ABOUT NEWLAND:
In operation for five decades, Newland has earned an unparalleled reputation for building unique, vibrant communities with the right mix of homes for all ages and life stages. It's award-winning, mixed-use, master-planned communities integrate shopping, dining, and recreation while creating deep bonds among neighbors. For more information, please visit: www.newlandcommunities.com.
STAY IN THE KNOW:
Our grand opening is coming up fast and we'll have TONS of exciting information and insights to share with you in the upcoming months. To stay up-to-date on all things Reed's Crossing, please join our VIP email list!
Want More Information?
Please click below to contact our team and we will be happy to answer any questions you have!
Contact Us
Categories