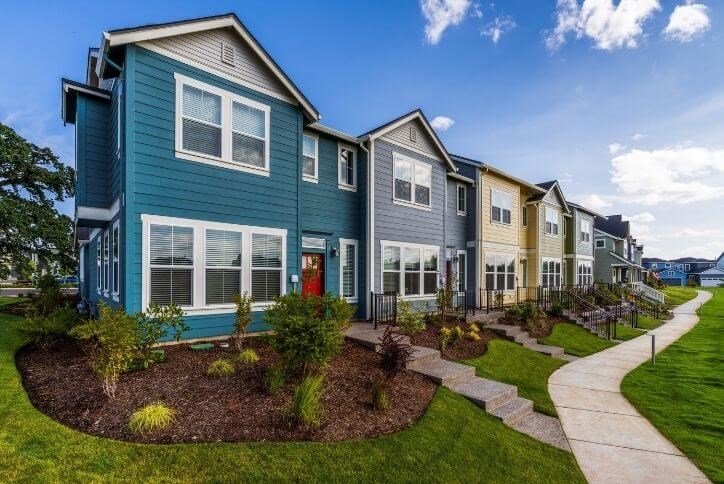 6 Tips for Buying a Home in a Hot Real Estate Market
Guest post by Jordyn Jones, Cascade Sotheby's International Realty Affiliates LLC
Feel like you can't catch a break in today's red-hot real estate market? You're not alone! What was once a buyers market in Oregon has turned into a fast-paced sellers market thanks to a combination of low interest rates, lack of supply, and demographic trends. So, it's no surprise that the house-hunting climate in Portland is so competitive right now.

In my experience, once interest rates dropped below 3% we saw a huge increase in buyer demand in the Portland suburbs, especially in Hillsboro. Many things attract people to the Hillsboro area, like job opportunities, an expanding array of arts and culture organizations, top-notch health care, and overall lower cost of living compared to Washington state and California.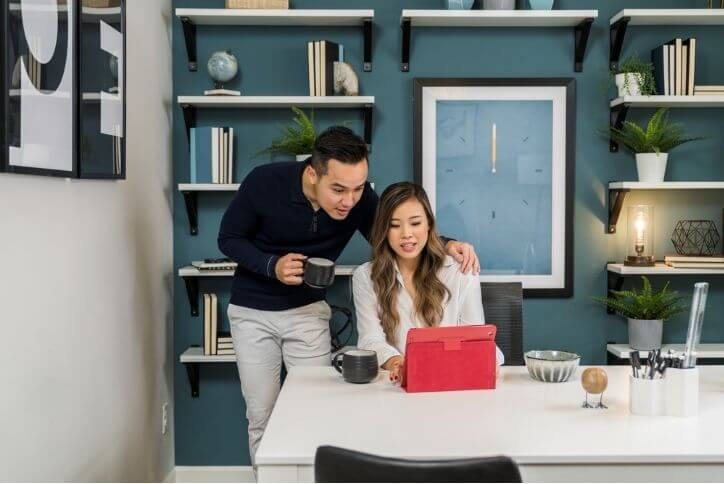 How hard is it to buy a home right now?
To put it simply, it's very challenging to be the winning offer in today's market. It all comes down to a supply and demand issue—buyers want to purchase homes faster than sellers are able to list them. In the past few months, I've also had more buyers interested in investing in real estate, which adds a whole other category of home shoppers to the mix.

In addition, the massive number of people currently looking to buy a house makes it harder for you to put in a winning offer. Ninety-nine percent of the buyers I'm working with have to compete in multiple-offer situations. And we aren't talking about two or three competing offers. We're dealing in double digits, with up to 20 offers on every listing. I even had a homebuyer put in an offer $100,000 over the original asking price and they still weren't the winning offer. They weren't even the backup offer!

This is the reality of Oregon's competitive resale real estate market. However, even though there's a growing demand for homes in Oregon, buyers still have a chance to stand out.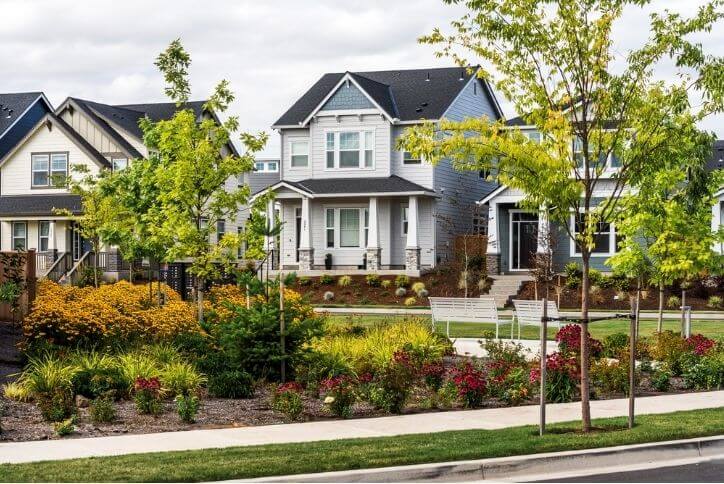 1. Look at new construction
Many home shoppers I've worked with have been stuck in the mindset of needing a home straight from the resale market. But when they stopped and asked themselves what they were really looking for, they realized that new construction ticked all their boxes. With newly-built homes, the purchase price can be lower than with resale—and, unlike older homes, you don't have to deal with costly repairs, saving time and money.

New construction can also feel less competitive to homebuyers, because once you lock in your home site, you're basically done! And as a bonus, if you're one of the first homebuyers to be interested in a home model or lot, some builders will even work with you to write an offer. Keep in mind, though, that this isn't the case for every builder—some do allow for bidding and multiple offers on home lots.

2. Pick the right team
One of my best pieces of advice for home shoppers is to find their real estate team as early as possible. If you're thinking about diving into this competitive market, you're going to need a team of ninjas by your side—including your real estate agent and mortgage broker—to help you navigate it. If you aren't sure where to start, try asking a friend or family member who has recently purchased a home in your area. They can be a great resource, especially for first-time homebuyers looking for a dream team.

Don't just settle for any agent or broker, either. You need a team that works with plenty of buyers and is super active in the market. That way, they know how to formulate and negotiate a competitive offer that will land you in your perfect home in no time.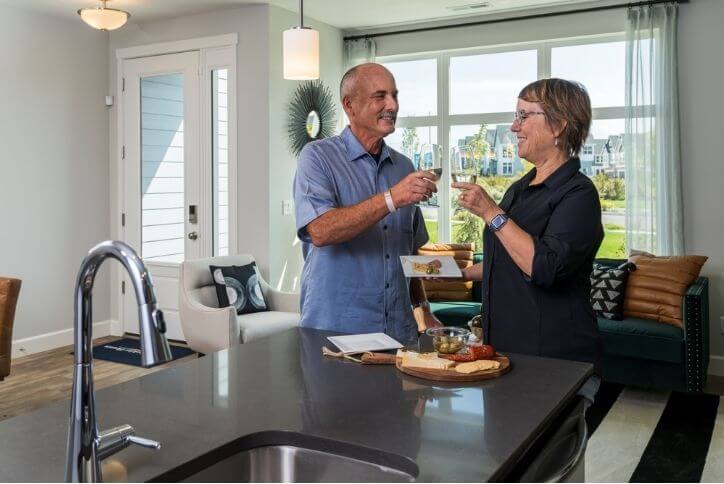 3. Ensure 24/7 support
Another must-have when it comes to building your dream team is finding a real estate agent who is available at pretty much any hour of the day. It's especially important to find a real estate agent and mortgage broker who work on weekends and in the evenings. These days, most homes in the resale market are put up for sale Wednesday or Thursday, with offers due a few days later. So you need a real estate agent who can get you a private showing, and a lender who can write a pre-approval letter, all during what many people consider "off hours." You don't want to work with someone who will leave you hanging!

4. Make a plan
Having a team that can guide you through the entire homebuying process is key to finding your dream home. I strongly recommend that shoppers get pre-qualified for a loan right when they want to start going to open houses or private showings, and talk to your real estate agent about how you can make the best offer based on your pre-approval and price range. If you currently rent, it's also crucial to know when your lease is up, or how early you have to give notice, so you can be ready when you do secure your new home.

Contrary to popular belief, most homebuyers aren't putting 20% down and that's totally ok! I talk to a lot of people who feel discouraged if they don't have that much to put towards a down payment, but most buyers don't. In fact, the median down payment for first-time homeowners was 7%, according to a 2020 survey by the National Association of Realtors. You can even put together a competitive offer with as little as 3% down.

You should always trust the process! It will likely take a few offers to lock in that perfect property, but with each offer you submit you'll learn more and get more experience.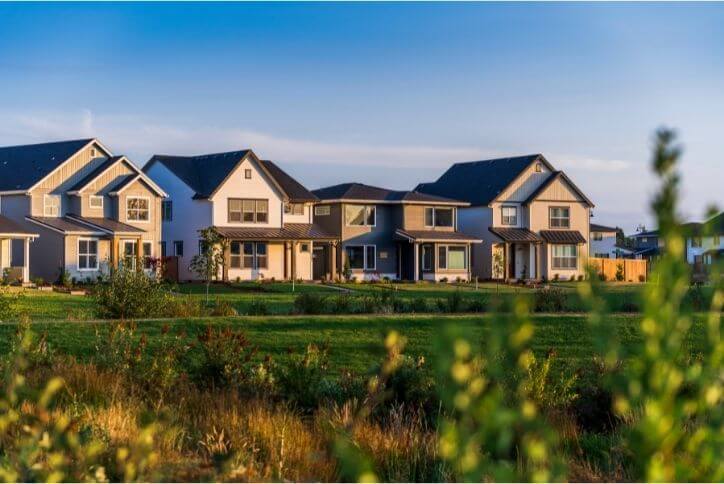 5. Be willing to compromise
I always recommend that buyers think outside the box when it comes to finding their dream home. Think you want a ranch-style home? Don't automatically dismiss the two-story homes in the area. Many new homes are designed for main floor living, great for entertaining guests or for aging family members. Feeling cramped in your apartment with no backyard, or can't find the big yard you want? Try moving into a community with a lot of shared green space that you won't have to worry about maintaining.

In a highly competitive market, it's always worth evaluating what you want in a home versus what you actually need. Your next home could be right around the corner, just with a smaller yard or one fewer bedroom.

6. Be patient
Homebuyers are facing more competition than they've seen in years. And now that "love letters" are in question, when sellers are reviewing 20 to 30 offers, they're simply looking at a spreadsheet and evaluating which offer is going to be the least risky—they don't even look at names. 

So it's important to stay cool and collected. According to Trulia, it typically takes 1-6 months to shop for and close on a new home. Demand for houses isn't calming down any time soon, so we are in this for the long haul. Take a deep breath and remember that it just might take a few offers before something sticks.

As a real estate advisor, I am here to answer questions and see if making a move or investing in real estate is realistic and good for your situation. Don't get caught up in FOMO—instead, make the decision when it's right for YOU.

If you're in the market for a new home, you can get in touch with Jordyn by calling (971) 940-8126 or reaching out through her website. Happy hunting!
Want More Information?
Please click below to contact our team and we will be happy to answer any questions you have!
Contact Us
Categories