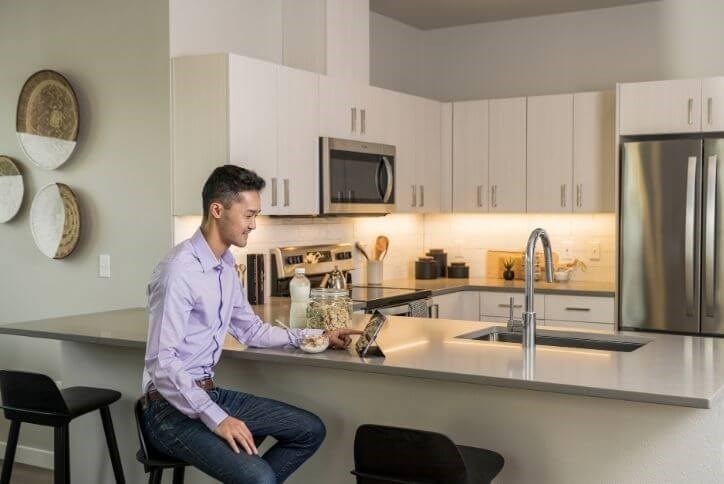 Expert Housing Predictions for 2021
Break out the fireworks because the housing market for 2021 is expected to boom! Experts predict a post-pandemic rebound—we're talking steady interest rates, job recovery, and the law of supply and demand all working together to light that fuse. The bottom line? You'll need to bring your A-game when shopping for a home.

1. Interest Rates will Stabilize
Real estate gurus believe low mortgage rates and the rise of remote workers with flexible schedules will keep home sales booming in 2021. Expect 30-year fixed mortgage rates to remain low, Redfin predicts. Interest rates fell throughout 2020 providing a boost to the housing market. With the favorable economic environment projected in the next few years, the housing market is primed for growth in 2021 and 2022.

2. Home Builders Will Stay Busy
Before the start of 2021, existing homes were typically on the market for just 21 days—meaning houses were plucked off the market two weeks faster than a year ago. That's great news for sellers who are itching to get their homes sold fast, but buyers need to stay focused! You won't want to dawdle once you find your best home because it'll likely be gone if you wait too long to commit.
The National Association of Home Builders reported that builder confidence has reached the highest level since 1999 with low mortgage rates cited as the major factor working in favor of increased construction.

3. Houses are Flying off the Shelves as New Buyers Enter the Market
Make an offer now! Forget the slow start to 2020 where all the unknowns of the pandemic outbreak had home buyers and sellers feeling a bit shy to pull the trigger. Real estate agents have had a full year to adopt new ways to respect social distancing guidelines when necessary. And with super low inventory, pent-up buyers are scratching and clawing to enter the market.
"Unlike past recessions, there is now an extremely low inventory of homes," says Dr. Ralph G. DeFranco, global chief economist for Arch Capital Services Inc., in a recent Redfin post. "That's why we expect the price of entry-level homes to once again grow faster than incomes in 2021."
Want More Information?
Please click below to contact our team and we will be happy to answer any questions you have!
Contact Us
Categories