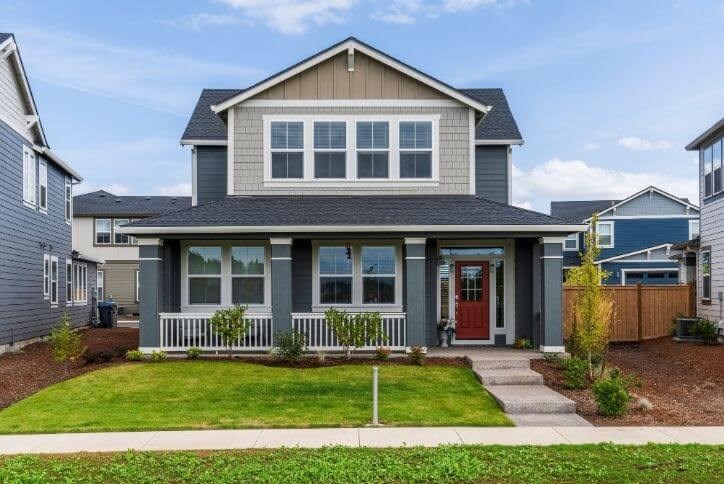 I'm Ready to Buy a Home! Now What???
by Caitlin Williams, Keller Williams Realty

You've saved, planned and prepared for this moment…the exciting moment when you are finally ready to buy a home! And let's be real, you've spent more time scouring real estate sites than you've spent doing pretty much anything else lately, so it's time for the next steps. The tips below will not only give you a better shot at becoming a homeowner but will also help you enjoy the experience, have some fun along the way, and feel confident in your purchase.

Step 1: Save for a Down Payment, Closing Costs and an Emergency Fund
The bottom line: owning a home is expensive. Even if you are able to get a mortgage payment in the same amount or less than your rent you are still responsible for the maintenance, insurance and extras of owning a home. While there are many, many advantages to owning a home, it's important that I equip my clients with the knowledge of what to expect – the good and the not-so-good. I am vehemently opposed to buyers spending their last penny in the purchase process, so I will advise you against becoming "house poor" while shopping for a new, shiny home.
Keep in mind that closing costs are going to be required in addition to your down payment. Occasionally, a great realtor may be able to negotiate the seller to pay these on your behalf as part of the terms of your home purchase contract. (Note: due to the incredibly competitive sellers' market currently, that tactic isn't always a smart choice and should be taken on a case by case basis.)
Another important tip is to pay down any outstanding debts. Having the wiggle room to build that garden outside or update your '70s inspired kitchen should be budgeted in addition to your mortgage payment. Having 3-6 months of expenses available after you close on your home is not only smart but may be required by your lender in order to qualify for that mortgage you need. 


Step 2: Crush Your Housing Goals With An Expert
Get connected with a great realtor who knows the ins and outs of this crazy market and never settle for a novice! This may or may not seem premature before connecting with a lender, but your realtor can provide you with their top lenders that have proven to be professional, prompt and competitive with loan rates. In my practice, we will go through the entire home buying process, ensure there are no burning questions left over and equip you with the tools to be confident in your choice of homeownership and ready to be off to the races in your home buying adventure. You can connect with me at any time!
Step 3: Get Preapproved
Once you feel confident in your down payment and emergency fund amounts, you'll move onto the preapproval stage with a recommended mortgage broker. You'll consider many things to find the best fit for your scenario – everything from what percentage down payment you'll need, home purchase amount you qualify for and what loan product to use (VA, FHA, USDA or conventional). A preapproval letter is required in order to write an offer on a home, and in my business we will ensure this is completed before your heart is set on any home. 

Step 4: Plan for Your Lifestyle
After you've met with a lender and know your price range it's time to shop! We will take into consideration the floorplans, neighborhoods and communities that fit you and your lifestyle. For example, since so many professionals work from home these days, access to parks and natural spaces, such as Reed's Crossing's Oak Grove and Dobbin Parks, have become high demand amenities – scientifically proven to positively impact your health. 

Are you also considering who may live with you now or in the future? Many of my clients are choosing larger homes, or multi-generational homes with ground floor bedroom suites so they may move eventually mom and dad into their home. Being in close proximity to goods and services like Providence Wellness Center and the proposed Town Center, both located within the Reed's Crossing community, can ease that transition.
Step 5: Think Long Term
Overall, buying a home is a big decision. You can feel confident in that decision by choosing a knowledgeable realtor and doing your own due diligence. Keep in mind that longer term thinking is the way of the game...you don't want to purchase a home knowing that you will want to move within the year or knowing a job transfer is on the horizon. There are too many costs and unknowns in the market to be uprooting that often.
Still left with questions? That's my job! I live and breathe real estate and am happy to help answer any questions you have – big or small. I truly look forward to connecting with you and your home buying goals whether that's in the Portland Metro Area or anywhere else in the country.
You can get in touch with Caitlin Williams and utilize her expert advice on how to buy a home by contacting her through the Keller Williams Realty website. Happy house hunting!
Want More Information?
Please click below to contact our team and we will be happy to answer any questions you have!
Contact Us
Categories