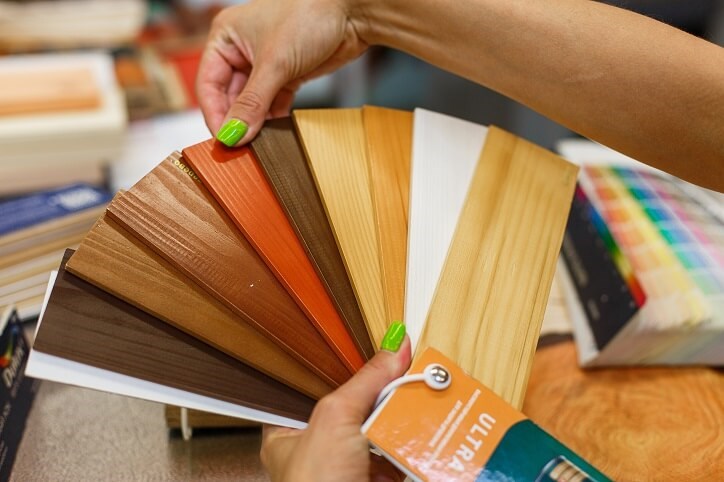 Experts Predict Top Design Trends for 2021
There are plenty of reasons to look forward to 2021, especially when it comes to design. After a year that guided many of us to spend more time at home, the new year is an opportunity to bring comfort and creativity to our living spaces. To help people keep abreast of new trends, Modsy releases an annual Trend Report full of predictions of what will be popular in peoples' homes in the coming year. From calming Zen room ideas to stylish (and smart) approaches to design, here are some of our favorite interior design trends for 2021.

Nature-Inspired Patterns
A quarter of decorators polled in the new Modsy Trend Report for 2021 indicated that nature-inspired patterns are likely on the rise. "We inherently have a connection to outdoor spaces and often find inspiration in nature," designer Laura Hodges told Modsy. "Increasingly, we're finding ways to bring that natural beauty indoors with botanical wallpapers and hand-painted nature-inspired murals, as well as potted plants, trees, and vertical gardens."
Warm Colors and Earth Tones

Experts think that people will embrace comfortable and traditional furniture to make their homes more welcoming, as well as natural-looking materials and lighter wood. Emerald, cobalt, burnt orange, and mustard yellow are all hues that received top marks.

Sustainable and Affordable Designs
This style hinges on antiques, which makes it sustainable and more affordable than buying new furniture. Victorian and neoclassical styles have not been part of trending design movements, so these antiques are often a deal — especially considering their build quality and the inherent sustainability factor of buying secondhand. For young people venturing into design for the first time, buying these old pieces is a great way to make their budget go further while purchasing something that will last a lifetime. Modsy experts recommend making trips to flea markets and antique stores to find one-of-a-kind items that can transform your home.

Traditional Styles
As people spend more time at home adding layers of functional comfort to their space is becoming a priority. Overstuffed furniture, softer curves, and traditional styles that you can count on always looking the same provide comfort and support for many during these unprecedented times. Look for sofas, sectionals, and armchairs that have a comfortable look and feel — something that you could really curl up on and binge-watch TV or read a good book.

Bold Colored Walls
Neutral wall tones have been all the rage the last few years, with color coming from paintings or maybe an accent wall. But Modsy predicts bold colors are going to fill entire walls in the coming year. "We think this trend is really inspired by people's disconnect with the outside world and a yearning to create a home that has a bit more flair and personality," designer Grant Wood mentions in the report. "Looking back at a few golden eras of home entertaining, such as the Victorian era or the mid 20th century, people decorated their homes with bold and intense color palettes."

Although it can be fun to go bold with your walls, you'll want to consider how the color you choose could impact how you feel in a space before you paint as intense colors in bedrooms or offices could influence your mood when trying to work or sleep. Pick a space where you will not feel overly impacted by an intense color palette, such as a living or dining room.

Lighter Colored Wood
Whether it's Scandinavian blonde or a more rustic light oak, experts believe lighter-toned wood will replace medium and darker shades. Light wood is uplifting and easy to design around, creating a slightly more modern look, even in cozy and comfortable spaces. Whether you have modern sensibilities or want your home to look like a rustic farmhouse, light wood can work for you.
Want More Information?
Please click below to contact our team and we will be happy to answer any questions you have!
Contact Us
Categories