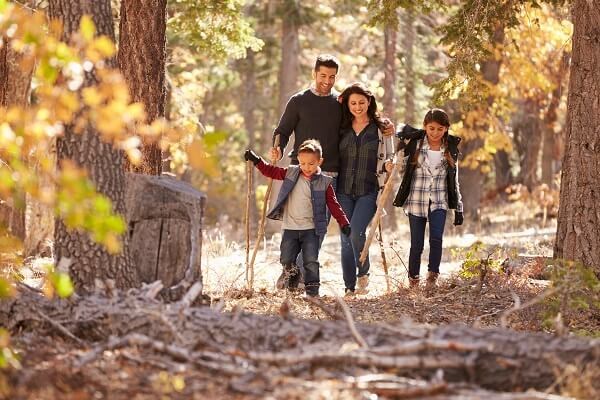 How to Take Your Outdoor Space from Summer to Fall
Summer may be winding down, but there's still time to love your outdoor patio. With a few easy updates, you can dine al fresco or cozy up under the stars all through the fall. From cozy, twinkle lights, to cuddly layers, here are four ways to prep your outdoor space for the months ahead.
1. Add Multiple Light Sources
With fewer hours of daylight, bring in additions to keep your space glowing long after sundown. Add lanterns with open glass sides for maximum brightness - make sure to choose options with attached tops that shield the wind and keep out falling leaves. To add that iconic PDX coziness, hang string lights overhead, or attach them to nearby for a magical glow.

2. Think in Layers!
Prepare for the changing temperatures by adding pillows and warmer throws in rich fall hues. Deep red, orange, and gold add instant warmth and give your patio a noticeable fall vibe. And heavier blankets, like those made of fleece or wool, to keep you comfortable on cooler nights.

3. Include Seasonal Foliage
Make room for hearty fall flowers, like mums, and brighten the display with pumpkins come late-season. Because ceramic pots can crack when temperatures dip, swap them for those made of durable plastic, wood, or metal. Pro Tip: Plant bulbs, like tulips and daffodils, to plan ahead for spring blooms.

4. Turn Up the Heat
Outdoor heaters and fire pits are easy additions to warm your patio after sundown. Keep costs down with small portable options that can be stowed away, and if you're looking to conserve floor space, choose a heater that can be mounted on the wall. Opt for lighter metal-based fire pits that can be moved easily throughout the season.
Want More Information?
Please click below to contact our team and we will be happy to answer any questions you have!
Contact Us
Categories