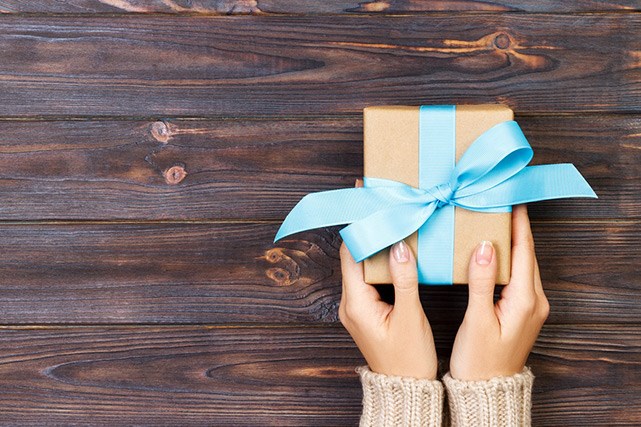 The Joy of Simple Giving
With the holidays upon us, it's important to remember that sometimes gifts that cost nothing mean everything. The true spirit of the season is kindness and we can highlight it with gifts of time, energy and thoughtfulness. Here are a few of our favorite ways to show the people in your life how much you care:
Bring the Outside In  Why make a trip to the store when Oregon's natural bounty provides a base for ornaments and other organic gifts: craft ornaments from pine cones, dried flowers, and fresh herbs or gather a basket of colorful fall leaves topped with flowers and fresh fruit for a lovely centerpiece. You'll be stretching your creative muscles while creating a piece of art and knowing you've contributed to the health of the environment.
Delight and Surprise  Design a surprising experience for the children in your family by taking the time to write and perform a holiday play or plan a neighborhood treasure hunt and get the community involved! Create yearly anticipation by making this an annual tradition. Take plenty of photos and start a communal web folder for neighbors to add to. It's these small, personal gestures that create a great community for kids and lifelong memories.
Think About the Feeling  Is there a busy person in your life who would appreciate a little TLC? How would they feel to walk into a newly cleaned home and freshly washed sheets? Maybe there is a senior in your neighborhood who would appreciate a friendly chat over hot tea or a slow stroll around the block appreciating the winter landscape? These moments are not only heart-warming for the recipients but equally memorable for you.
Creating a happy, thriving community is a priority at Reed's Crossing. Learn more about our innovative plans by exploring www.reedscrossing.com.
Want More Information?
Please click below to contact our team and we will be happy to answer any questions you have!
Contact Us
Categories