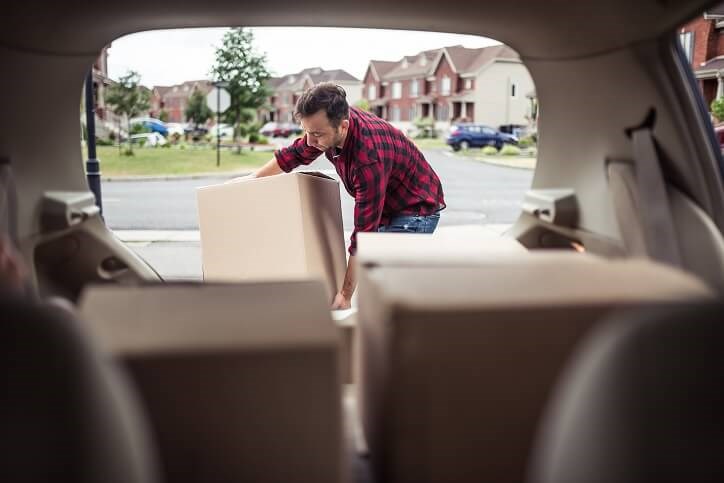 City Dwellers Escape to the Suburbs as Working From Home Continues
If the chaos of city living is making you want to escape to the suburbs you're not alone. The growing coronavirus pandemic is having a considerable impact on the U.S. housing market by shaping consumer behavior. Riding out a public health crisis in a small apartment isn't optimal, so many home shoppers have instead decided to relocate to suburbs. And, as our homes become the offices for millions of Americans, experts predict the trend of working remotely may be here to stay.

The option of moving to the suburbs has become more viable with remote work taking hold, says Kelman, Redfin's CEO in a recent NPR interview. "All over the country, folks who had really thought 45 minutes or an hour was the limit to my commute are now willing to commute two or three hours because they're only planning to come into the office once a week," Kelman says.

Heavily populated cities are seeing the beginnings of a mass exodus. Since March, around 10,000 New Yorkers applied to change their address with the U.S. Postal Service and moved to Connecticut, according to Hearst Connecticut Media. Accordingly, the preference for single-family homes has increased nationally: Thirty-six percent of searches on Redfin in May were exclusively for single-family homes, up from 28% a year earlier.

The public health crisis has also made many consumers reassess their priorities regarding what they're looking for when buying a home. Home buyers are realizing that the place they live should be optimized for remote working. A recent survey of real estate agents revealed that the most sought after home upgrade was having a functioning home office (even more so than a big outdoor space).

"Borrowers can acquire more square footage, have a yard for pets and kids alike, while maintaining a sense of social distancing for health reasons as well," said Josip Capelj, a loan consultant at Caliber Home Loans.

Looking for more space to spread out? The builders in Reed's Crossing offer a variety of floor plans including flex space for a dedicated home office. Make an appointment to meet with our friendly Welcome Center staff and we'll answer any questions you may have – all in a safe environment!
Want More Information?
Please click below to contact our team and we will be happy to answer any questions you have!
Contact Us
Categories