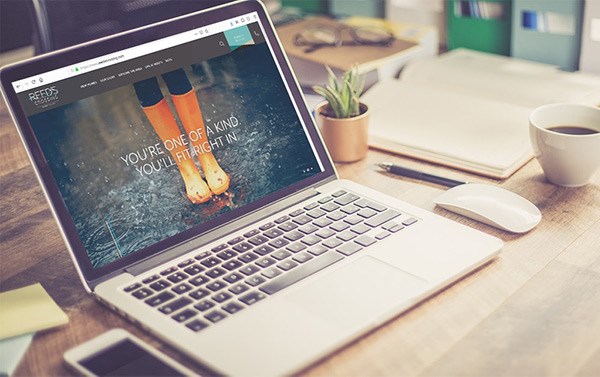 Our Community is Growing and So is Our Website!
As the Reed's Crossing community takes shape our website continues to grow, bringing you in-depth and thoughtful content designed to support you through the journey of choosing a new place to call home. In addition to information on education, employment and recreation, we've expanded our Welcome Center and added several new pages that speak to the heart of the Reed's Crossing lifestyle – mind, body and soul.
Find Your Perfect Home
From single-family homes to townhomes to condominiums to rentals in a variety of styles and sizes, we have selected the first of our builders who share our vision for community, and who put thought and care into the homes they build. In the coming months we will share with you their floorplans and elevations where you're sure to find a home that speaks to you.
Our Heart is Green
Running through the heart of Reed's Crossing is the 23-acre Greenway offering organic beauty, open space and so much more. The Greenway serves as a natural oasis that invites indigenous flora and fauna to share your neighborhood. Learn more about this dynamic feature and how a home adjacent to this showstopper might be the perfect fit for your lifestyle.
Pets are a Lifestyle in Oregon
At Reed's Crossing, we believe that family members sometimes have fur. From playdates to hikes to future pet adoptions, use this page as a resource for pet-centered activities in and around Hillsboro. Meet the #FuturePetsofReeds and introduce your own fur babies!

We're happy you're here and that you find the perfect home here in Reed's Crossing. Questions? Please contact us at INFO@REEDSCROSSING.COM and we will either answer your question or put you in contact with the expert who can.
Want More Information?
Please click below to contact our team and we will be happy to answer any questions you have!
Contact Us
Categories