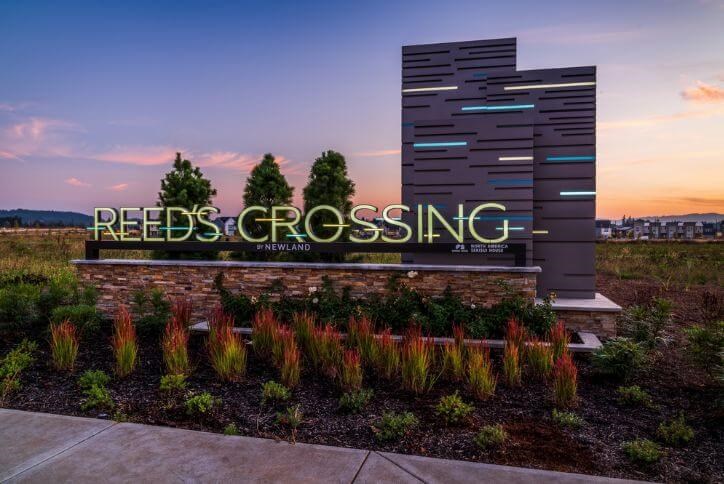 Reed's Crossing Named in Top 5 Master-Planned Communities
In the recent Gold Nugget Awards, we were thrilled to take home the award for Best Community Land Plan and be named a top-five finalist for Masterplan Community of the Year!  The Gold Nugget Awards are the oldest and most prestigious design awards in the nation.

Judges for the 59th annual Gold Nugget Awards named Reed's Crossing by Newland a Grand Award winner in its annual competition, which honors architectural design and planning excellence and draws entries from throughout the United States and internationally. Our team earned honors for its mixed-use master-planned community in Hillsboro, Oregon.

Located in South Hillsboro and built with lifestyle in mind, Reed's Crossing will include a variety of housing options, proposed elementary and middle schools, an integrated health and fitness center, senior living options, shopping, dining, and 36 acres of open space interconnected by miles of walking and biking paths, creating an environment where a diverse group of people can come together to live their best lives.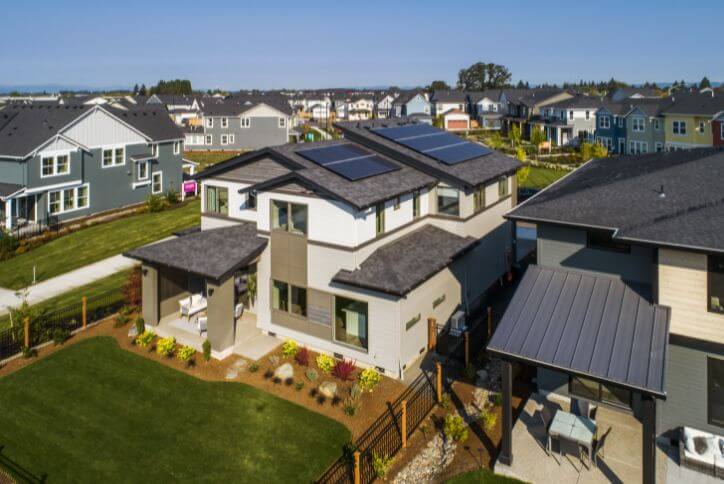 Based around our innovative concept of Thrivability, Reed's Crossing excels in five main categories: 

ENVIRONMENT
Designed to feature extensive green spaces with drought-resistant and low-maintenance eco lawn, native plants whenever possible, and a minimum of 250 trees to be planted each year.

COMMUNITY
With a planned Town Center that will feature shopping, dining, services, and a premium grocer less than a mile from every home in the community; events designed to help you meet your neighbors; and multi-generational parks with features and activities for all ages.

HOME DESIGN
Featuring unique homes with varied elevations and architectural styles; energy efficient designs that are solar-ready and electric charging station-ready, and sustainable building practices requiring an Earth Advantage Silver rating or equivalent for all builders.

WELLBEING
A brand-new Providence Health Center located in the planned Town Center, an Active Wellness Center featuring indoor & outdoor pools, open spaces with over 36 acres of parks, and well-lit interconnected paths to encourage you to get out more.

INCLUSION
We value diversity and the guiding principle that all are welcome, with a Resident Ambassador program designed to connect homebuyers with real people who live here so they can learn first-hand what life at Reed's Crossing is like.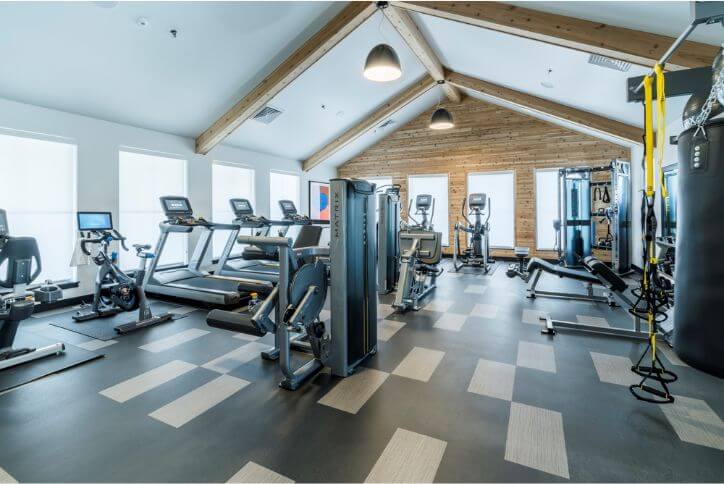 "It is a joy and an honor for our remarkable team to achieve a Grand Award and top-five finalist honors just three years after opening the community," said Lynneah Hudson, vice president of marketing for land and housing for Brookfield Properties. "Our focus has been and continues to be on providing an enriching and rewarding life for those who choose to call Reed's Crossing home, as well as contributing timeless value."

"Gold Nugget Award winners reflect our industry's best, brightest and most innovative architects, planners and builder/developers," said judging chairman and Gold Nugget ceremonies administrator Lisa Parrish. "We applaud them all."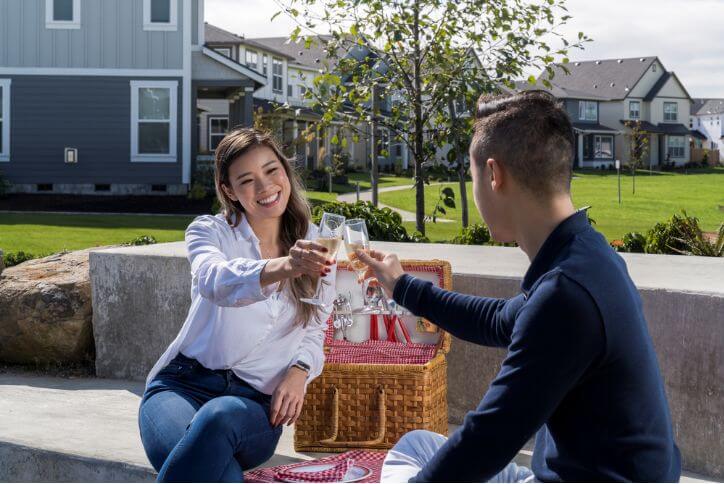 Now in its 59th year, GNA is the largest and most prestigious competition of its kind in the nation. It honors design and planning achievements in community and home design, green-built housing, site planning, commercial, retail, mixed-use development and specialty housing categories. Winners this year were chosen from nearly 600 entries in 64 categories, including interior design, custom homes, multifamily, site planning, renovations, mixed-use, and commercial. 

Want to learn more about our award-winning community in South Hillsboro? Take a virtual tour and sneak a peek at what's in store for the future. 
Want More Information?
Please click below to contact our team and we will be happy to answer any questions you have!
Contact Us
Categories