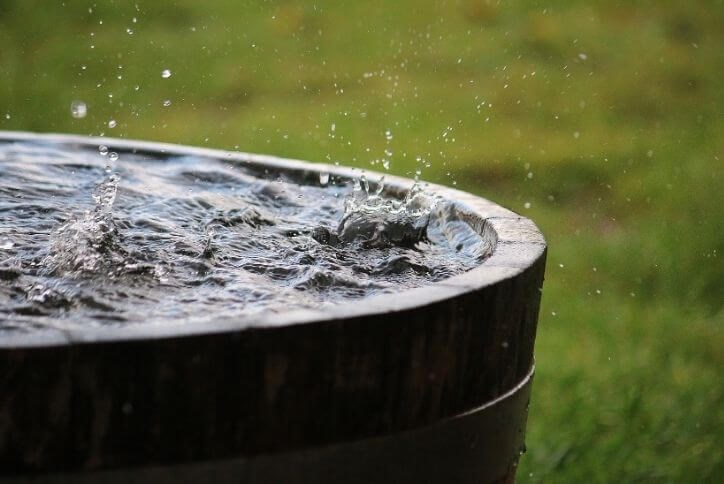 3 Ideas for Collecting Rainwater
So the Pacific Northwest can be a little rainy, you say? Why not make the most of it with these three popular techniques for catching fresh rainwater. Rain harvesting can reduce the impact of storm water runoff, which can damage water habitats. The average household can save up to 1,300 gallons of municipal water solely during the dry summer months.
1. Small Collection Use a rain barrel under your downspout to collect enough water for tending to gardens and plants. Rainwater's alkaline pH is also excellent for houseplants or the garden – after all, it's what nature intended!
2. Medium Use Cisterns for medium-sized repositories of rainwater. A cistern collects from a water source such as a roof or catchment area. Placed under- or above ground, cisterns hold enough water for cleaning the car or washing windows.
3. Rainwater Tanks These plastic tanks hold anywhere from 10 gallons to 125 gallon of water. Perfect for storing water for a number of different uses around the home.

Interested in learning more about sustainable living? Reed's Crossing meets strict green building standards in five different categories: energy efficiency, healthy indoor air quality, resource efficiency, environmental responsibility, and water conservation. Stop by our Welcome Center and we'll fill you in!
Want More Information?
Please click below to contact our team and we will be happy to answer any questions you have!
Contact Us
Categories