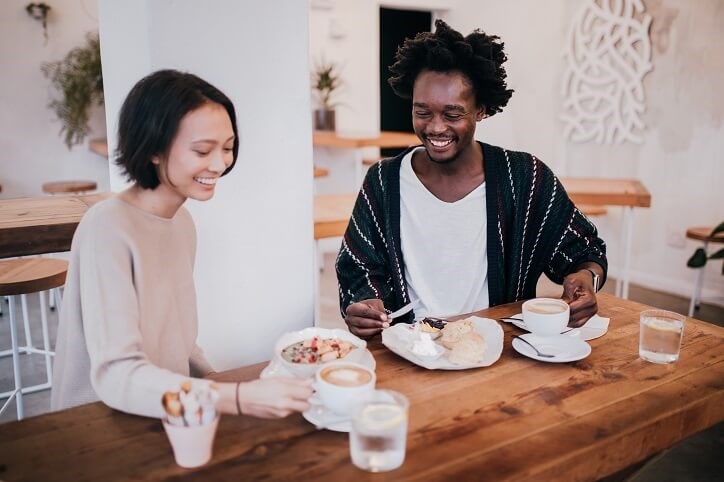 Creative Ideas for Valentine's Day
Whether you're looking to go out or stay in, these creative Valentine's Day activities prove that you don't have to break the bank to have a great time.


Learn a Life Skill Do you have an interest that you'd love to explore? Scratch that itch by taking a cooking class, dance lesson, or golf clinic with your partner. You'll feel accomplished and the memory will last a lifetime.

Serve Breakfast in Bed to Someone Special Who doesn't love stuffing their face while being comfortable and cozy in bed? Whip up a delicious breakfast (or sleep in and serve brunch!) spread on Valentine's Day and bask in the delight of lounging in your bed. It will be a nice change of pace from the usual hustle and bustle in the mornings.

Take a Spontaneous Trip Take a day or even an entire weekend and venture to a unique location. Need some inspiration? Here's a handy list of local spots and ideas that are perfect for a Valentine's Day getaway.

Host a Game Night Whether you're happy in singlehood or cuddly in a relationship, what better way to celebrate human togetherness than a good ol' fashioned night of competition? Have a blast teaming up with your sweetie or crush your crush by placing them on the opposite team for a spicy turnabout!

Recreate Your Favorite Date Take things way back to where you first started falling for each other with a second take at your first date or recreate a special memory that the two of you share. If you're feeling super nostalgic, you could even order the same food and drinks.

Make a Meal Together A special home-cooked meal can be so much more romantic than going out to eat at a super busy restaurant. Even if one of you doesn't have chef-worthy skills, the effort you put into making your partner's favorite foods won't go unnoticed.

Have a Rom-Com Marathon If The Notebook is a little sappy for your sweetie compromise by watching a few classic romantic comedies. Grab the popcorn and settle in on the couch for an evening filled with cuddles and laughs. Need help choosing which flick to start with? Here's a list of chuckle-worthy Valentine's Day movies ready to stream ASAP!

Play Hooky Take the day off from work and enjoy some together time. Have breakfast in bed (see above), do a crossword together, indulge in a bottle of wine with lunch or go see a matinee. Special moments like this will remind you why you first fell in love.
Want More Information?
Please click below to contact our team and we will be happy to answer any questions you have!
Contact Us
Categories