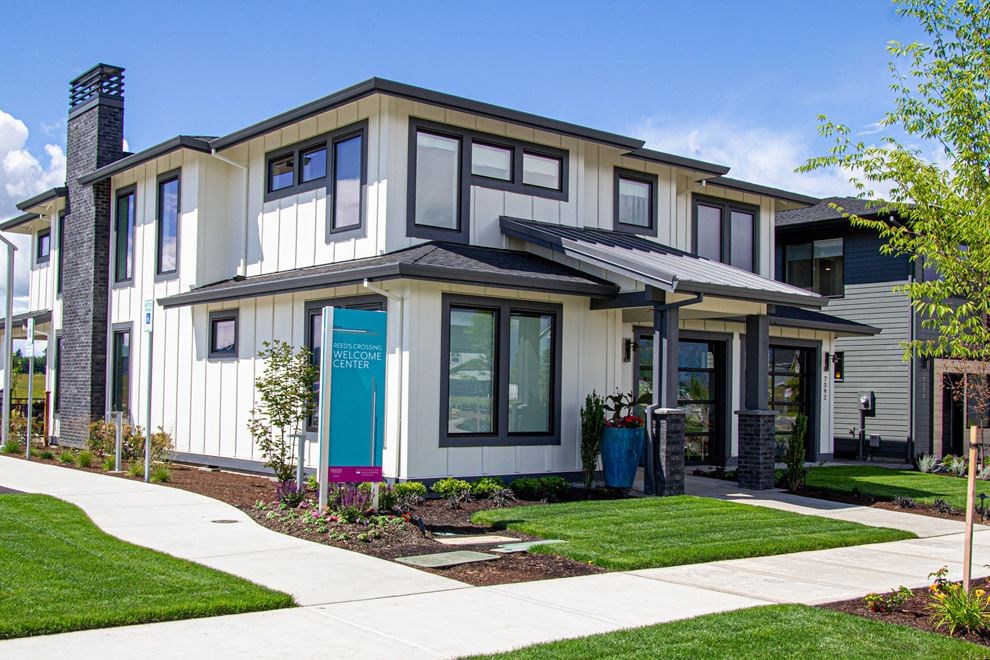 We've Reopened Reed's Crossing with Your Safety in Mind
At Reed's Crossing, we understand that for some homebuyers, finding a new home is an essential activity that just can't wait. That's why, following CDC guidelines, we've developed a thoughtful plan to reopen our Model Home Village in a healthy and safe way.
Here are a few of the steps we're taking to reopen for you as safely and conveniently as possible:
Daily health screenings for employees
Face covering required for employees
Face covering required for guests
Reduced indoor seating and gathering areas to allow for appropriate social distancing
Floor signs marking 6 feet apart
Porter cleaning service with regular sanitation of high-touch areas during hours of expected high traffic
Nightly deep cleaning janitorial service
Hand sanitizer available for employee and guest use
We are also offering scheduled visits with all builders
In addition, each homebuilder in Reed's Crossing has established individual guidelines to reopen in accordance with the state's recommendations but are at a minimum open by appointment for you to tour models. We encourage you to check our website for updates and contact information for Reed's Crossing builders.
A New Normal
We are all adjusting to what has become a new normal and know many of you are feeling a little stir crazy and are looking forward to the phased reopening of the Oregon economy. We also realize there are those who are still uneasy about venturing out, and that's okay, too. Feel free to use our online chat service if you have questions about the Reed's Crossing community or cozy up on the sofa while virtually touring 15 different model homes, including several available for immediate move-in.
As we've said before, we're in this together, and that still holds true. The last several weeks have been challenging for all of us and we sincerely hope that you and your families are staying safe and healthy. When you're ready to make a move, we'll be here to help you navigate the process safely, easily and with a little side of fun (hey, this is your dream home, after all!). We're looking forward to seeing you soon!
Want More Information?
Please click below to contact our team and we will be happy to answer any questions you have!
Contact Us
Categories