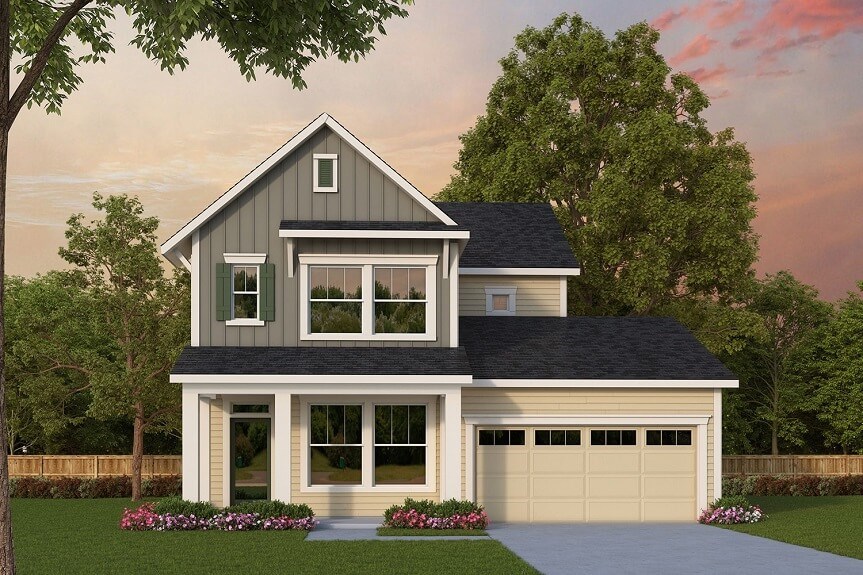 David Weekley Homes: Building Dreams Together
The most important aspect of David Weekley Homes isn't home building, it's their motto of Building Dreams, Enhancing Lives. Since1976, David Weekley Homes has grown to become the nation's largest privately-owned builder delighting more than 90,000 homeowners. For more than 40 years, they have been dedicated to enhancing the lives of our customers by making sure the home building experience – and final result – is everything you imagined.

You can tell a lot about a company by how well their leadership team walks the walk. Do they respect and support their team? Do they go above and beyond for their homebuyers? At David Weekely Home leaders know the importance of servant leadership and strive to create a value-driven company that creates happy team members – knowing there's no limit to what a happy, empowered team will do to delight their customers.
As a company, they strive to make a positive impact in the lives of everyone they touch and in all the communities they are a part of. Their commitment to focusing on what's really important sets them apart as a company, as an employer and as a neighbor.

"We're thrilled to be offering exceptional home design and an unmatched customer experience in Reed's Crossing," said Steve Puls, Division President for David Weekley Homes. "Our team looks forward to providing the best in design, choice and service for our homebuyers in this amazing community."
With David Weekley Homes in Reed's Crossing, you can choose from 17 beautiful floor plans to build a single-family home or townhome that fits your family's lifestyle and needs. And, with thousands of Custom Choices™ in their design center, you can personalize your home to make it uniquely yours.
Want More Information?
Please click below to contact our team and we will be happy to answer any questions you have!
Contact Us
Categories