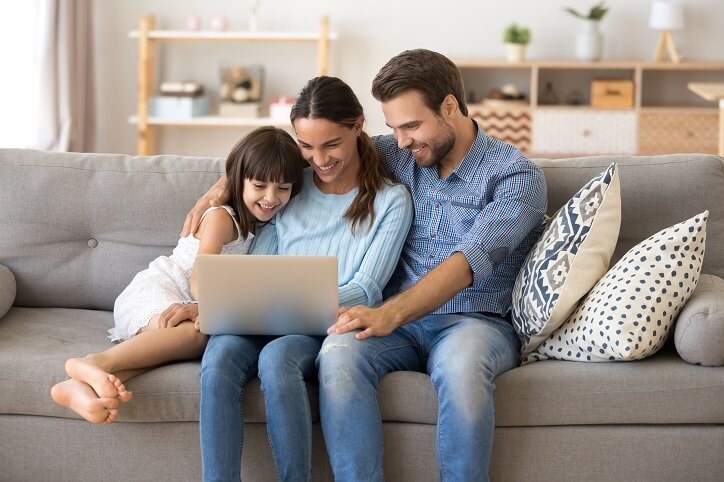 11 Tips for Buying a Home Online
From clothing to groceries and even cars, it's now possible to buy nearly anything you can dream of online. But can you buy a new home from the comfort of your current residence? Yes, you can! From narrowing down your search, to virtually touring homes, to making an offer, let us walk you through some of the basic steps of buying a home online.
Decide What You Want. Spacious or space-saving? Two floors or one? It's time to write down everything you want/need your dream home to have.
Get Pre Approved. A mortgage pre approval is a letter from a lender that tells you how much money you can expect to get for a loan. Pre approvals are important because they give you a rough idea of how much you can afford to spend on a home.
See the Big Picture. For new construction like Reed's Crossing, you'll start with a community representative to learn about the community – lifestyle, home options, neighborhoods, amenities, and more. This is the best time to narrow down your builder options. Let your new home buying BFF know what kind of space, floorplan, and budget you're working with.
Meet the Builders. Set e-appointments with a few builders to further understand how far your budget will go, how long it takes to get into a new home (move-in ready or build from the ground up?), and share your new-home-must-haves. At this point you can browse through floorplans, home listings, and photos to get a sense of the various design varieties.
Take a Virtual Tour. Ready for some fun? Ask your builder for a video tour of the exact home (or homes) you have your eye on. Or schedule a visit in person – you can even have the builder leave the home unlocked and unoccupied to keep to social distancing standards.
Make Your Decision. Tap into technologies like Zoom, Facetime, and Google Hangouts to discuss pricing, options, and financing. This kind of face-to-digital-face will help build camaraderie with your builder rep and lenders, and get to a solution everyone is comfortable with.
Write an Online Contract. Secure software like DocuSign allow buyers to digitally sign legal documents, eliminating unnecessary in-person meetings, and keep everyone on track for your big move.
Decide on Your Design. Here comes the really fun part! Tiles, flooring, paint colors and more can be explored digitally in a plethora of ways. Make an inspiration board on Pinterest and share it with your builder. Ask for videos and photos of cabinetry and paint colors in already-completed homes. Your design appointment can happen 100% virtually!
Weekly Video Calls. Once construction begins, plan weekly video calls with your builder to discuss and see progress.
Virtual or Drive-through Closing. Sign those papers with your keyboard! Lenders are happy to work with you and the builder to complete the process quickly and efficiently.
Move In! And that's it! Walk into a fresh, new, just-for-you home. Congratulations!
Want More Information?
Please click below to contact our team and we will be happy to answer any questions you have!
Contact Us
Categories